China will become the most popular tourist destination in the world by 2030 according to a new report published by travel market experts, pushing long-time favorite France off the top spot.
Within the next 12 years, the value of the global travel market will swell to around $2.6 trillion as some 2.4 billion tourists set off on vacation each year, the Associated Press reported.
The analysis was published Tuesday by market research group Euromonitor International at an industry conference in London, U.K. The Asia-Pacific region was the focus of the company's findings, the area expected to enjoy a sustained boom in tourism in the coming decade.
China will be the big winner, the company predicted. "Tourism is a key pillar of the Chinese economy, and much investment has been made to improve infrastructure and standards, in addition to tourism-friendly policies and initiatives," suggested Euromonitor's senior travel analyst, Wouter Geerts.
Asia's growing economies and rapidly expanding middle class will likely see China's most popular tourist spots—such as the Great Wall of China, Beijing historic Forbidden City and Shanghai's futuristic downtown—see ever greater footfall in coming years.
Much of the increase in tourism in Asia-Pacific will come from within the region itself. Euromonitor said the area's favorable economic conditions will combine with looser visa restrictions to encourage regional travel. Already, these elements mean 80 percent of all arrivals in Asia come from fellow Asian nations.
The world's most populous country currently sits in fourth place on the list of most popular destinations for tourists, hosting more than 59 million in 2016, according to the World Atlas. Only Spain (75.6 million), the U.S. (75.6 million) and France (82.6 million) attracted more travelers.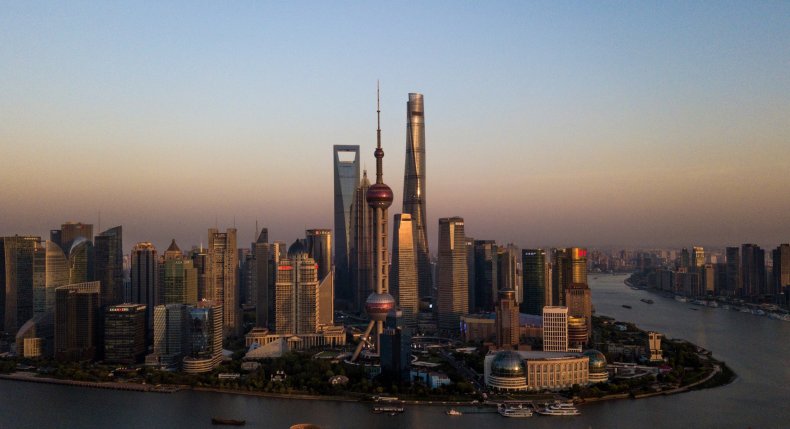 Geerts noted that major sporting events will also draw more tourists to Asia in coming years. Tokyo's 2020 Summer Olympic Games and the 2022 winter event in Beijing will give a healthy boost to both nation's totals.
Euromonitor warned that Chinese tourists may turn away from the U.S. due to the ongoing trade dispute between the two countries. If sanctions make travel to America more expensive and more difficult, Chinese travelers could well choose to keep their vacations more local.
Elsewhere, Euromonitor noted promising signs in North African and the Middle Eastern countries who have seen tourist numbers drop in recent years due to security concerns. Tunisia, Egypt and Turkey, in particular, are showing signs of recovery.
Europe is also performing well, having come through a spate of terror attacks in countries including France, the U.K. and Germany, and the 2015 migration crisis that put intense pressure on the continent's southern and southeastern nations.
Brexit, however, remains a point of concern. A no-deal Brexit, which would see the U.K. crash out of the bloc with no transition period or agreements to ensure regulatory continuation, would leave an estimated 5 million Brits deciding to vacation at home rather than abroad.