Wheel of Fortune is set to make a significant change to its format when the show returns to screens for Season 39 next week.
Pat Sajak and Vanna White have signed new contracts to continue hosting the long-running game show through the 2023-2024 season, bringing back a dose of assured familiarity for viewers.
However, one major alteration may take some getting used to for fans, as it has been announced that Sajak will no longer do the famed "Final Spin" segment of the show.
Instead, the task will be handed to the contestant in control of the Wheel at the time, allowing their spin to determine the cash each consonant is worth during the round.
Addressing the format update, Sajak threw his support behind contestants overseeing their own earnings on the show, rather than the host.
"If you think about it, by doing the 'final spin' I, as host, had an impact on the outcome of the game and that has always bothered me because it just didn't feel right," he said, per Deadline. "With this change, only the contestants determine the outcome of the game and the host does not impose themself in any way."
Other changes will be noticeable before the opening spin takes place during September 13's season premiere, as the theme song, "Changing Keys," will be heard on screens with a modernized arrangement.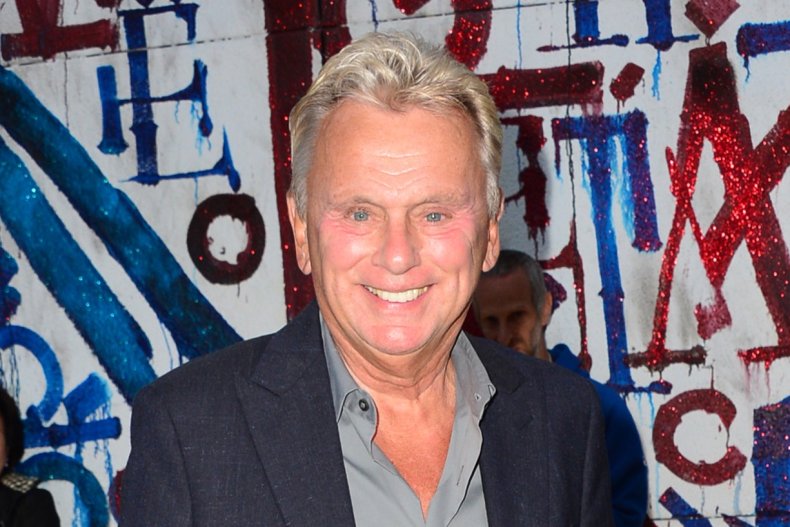 Once viewers get a look inside the studio, they will see Jim Thornton—who will mark his 10th anniversary as Wheel of Fortune announcer—getting some more screen time, as he introduces Sajak and White from a new podium on the stage.
Contestants will also be given the opportunity to take home more money, as the "Free Play" wedge has been removed from the Wheel in favor of an $850 wedge.
The "Triple Toss-Up" round will also prove to be a bigger earner, as a $4,000 bonus will be given to contestants who solve all three puzzles, boosting potential earnings to $10,000 in the segment.
And, in marking the beloved show's 39th season, the minimum amount that can be won on the Bonus Wheel has been bumped up to $39,000.
Away from TV screens, Sajak's daughter, Maggie Sajak, will join the family as a social correspondent across the show's online entities, including the official website and social media accounts.
Pat Sajak, who first hosted Wheel of Fortune in December 1981, was forced to take a break from the show in 2019 as he underwent surgery for a blocked intestine.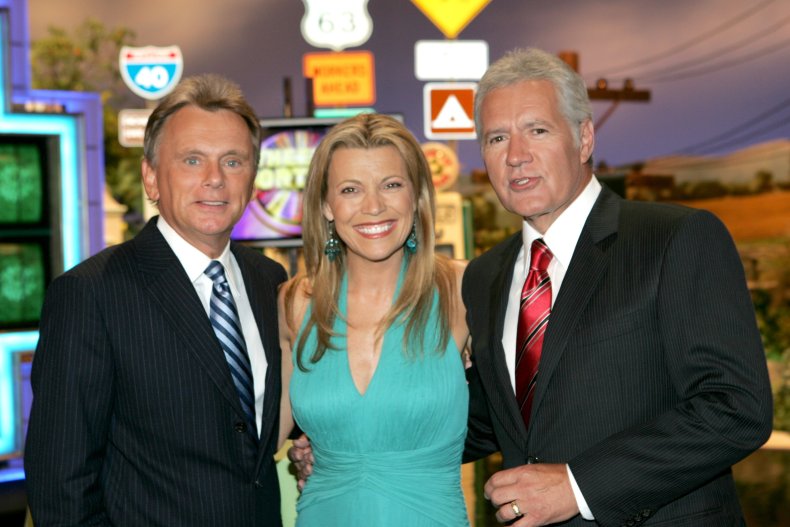 During his absence, letter turner Vanna White stepped in to host the show for the first time in her almost 40 years on Wheel of Fortune.
"What a trooper," Sajak said of White on Good Morning America weeks later. "And I'm not being condescending in any way 'cause it would've been well within her rights to say, 'Wait a minute, this is not what you're paying me for. This is not what I do. And I'd rather not.' But she's a team player. And she was very nervous and not comfortable."
Weeks earlier, White told ABC News, that it "felt weird" doing the show without Sajak on the set.
"We've been together 37 years, and it's not the same—we are a team. We're together," she said. "Those three weeks without him were very hard. I really missed him. I just can't imagine doing this show without him, you know? And I hope he feels the same with me."
In recent weeks, Wheel of Fortune has been affected by the fallout from Mike Richards' appointment as the host of Jeopardy! after several celebrities tried out for the role.
Shortly after it was announced that Richards would be the replacement for late host Alex Trebek—with Mayim Bialik helming Jeopardy! primetime specials and tournaments—Richards stepped down amid a storm of controversy.
Richards' past came under scrutiny in the days surrounding the news, beginning with reports that he was accused by multiple models of discriminating against them when he was the producer on The Price Is Right.
Following this, The Ringer published an article that detailed a series of offensive comments he had made on a podcast he hosted in 2013 and 2014 called The Randumb Show. The report led to heightened backlash.
It was subsequently announced on August 20 that Richards was stepping down from his role as presenter. Days later, it was also revealed that he was out of his position as executive producer of Jeopardy! and Wheel of Fortune.
Bialik will now step in as host of the primetime show when it returns on September 13, before a series of other guest hosts will be rotated in.
Michael Davies, who serves as executive producer on Who Wants to Be a Millionaire, will take over Richards' behind-the-scenes role in the interim.