A Major 'Wheel of Time' Character Will Be Recast in Season 2
The Wheel of Time may have come to the end of its current season, but the show has already been renewed for more. In fact, Amazon Prime Video renewed the fantasy show way back in May, six months before the show came out.
Filming has been ongoing in the Czech Republic since summer 2021, meaning that details of what the second season is going to be like are starting to emerge.
One major change that fans can expect from the new season (expected on Amazon Prime Video in 2022) is a casting change, with an actor from the first season being replaced in the second.
Here's who is leaving The Wheel of Time, who is replacing them, and what the showrunner has said about the change.
Which actor is being replaced for The Wheel of Time Season 2?
That would be Barney Harris, who played Mat Cauthon in the first season. Mat was one of the five characters who left his village with ​​Aes Sedai Moiraine (Rosamund Pike) at the start of the show. Many fans and critics pointed him out as a standout for his role as the joker of the group.
His last episode came in Episode 6, and when the character returns in Season 2 he will be played by a new actor.
The series showrunner declined to comment on why the actor left the show, and Harris deleted all his social media in late 2020.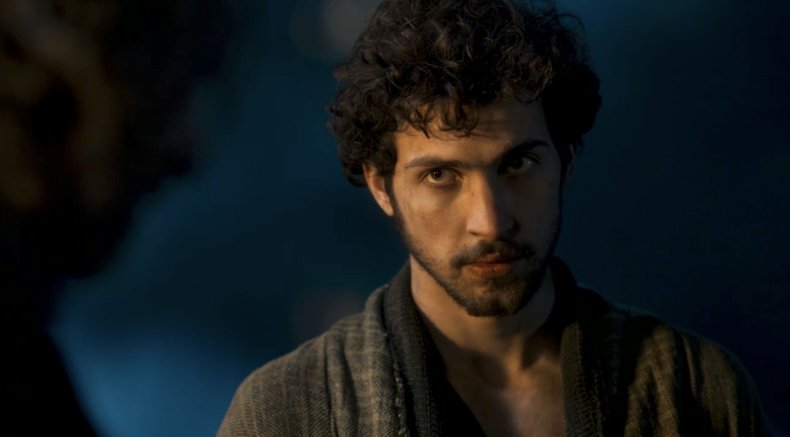 Who is replacing Barney Harris in The Wheel of Time?
The actor joining the cast in Season 2 is Dónal Finn. The actor made his debut onscreen in 2019 in the Beanie Feldstein film How to Build a Girl. He has since appeared in one episode apiece of Netflix shows Cursed and The Witcher.
His next non-Wheel of Time role will be the BBC drama SAS: Rogue Heroes, which will tell the story of the formation of the elite British special forces unit. In this, he will star alongside Game of Thrones' Alfie Allen (who also starred in How to Build a Girl), Sex Education's Connor Swindells and The North Water's Jack O'Connell.
In a Deadline interview, Wheel of Time showrunner Rafe Judkins said of the move from one actor to another: "It's always hard but we're really lucky that Barney is so great in the first season; I love him in the show. And Dónal Finn, who is playing Mat in Season 2, is amazing. I have seen him up on set doing his scenes now and they're incredible and they fully capture the character. I think it's a testament to this character and how great the character of Mat is that it really feels seamless between the two actors."
The Wheel of Time is streaming now on Amazon Prime Video.