Will Lori Loughlin Return in 'When Calls the Heart' Season 9?
Lori Loughlin has been absent from When Calls the Heart since 2019, when her part in the college admissions scandal got her fired from the show (and, eventually, a prison sentence).
However, since Loughlin has now (literally) done her time, fans of the Hallmark Channel series have been wondering whether she can ever return as Abigail Stanton Hogan – after all, she was one of the leads of the show.
In 2021, she made her return to the franchise when she reprised the character in the spin-off When Hope Calls, leading to increased speculation about her return to the mother show.
Now that When Calls the Heart is set to return to Hallmark in March, fans have been left wondering whether this will be the season in which Abigail will finally be reunited with Elizabeth Thatcher Thornton (played by Erin Krakow) and the rest of the residents of Coal Valley.
Is Lori Loughlin in When Calls the Heart Season 9?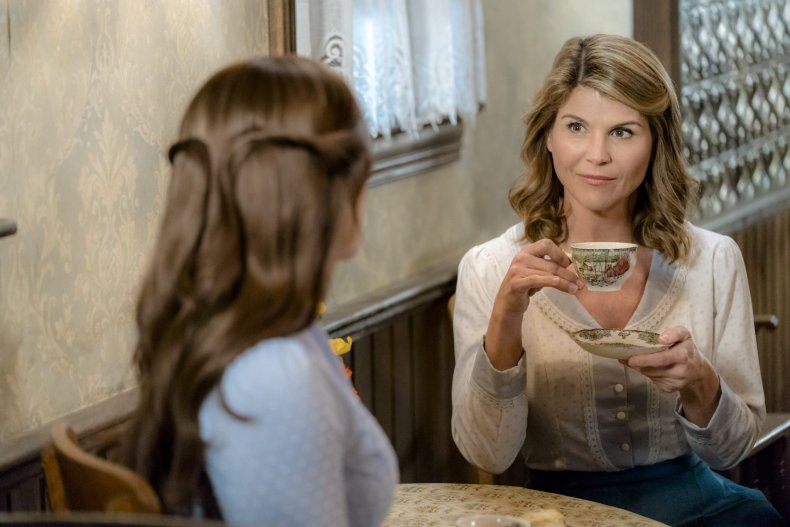 Sorry, Abigail fans: It's a resounding no from Hallmark.
When asked by Showbiz Cheat Sheet in October 2021 whether Loughlin's appearance in When Hope Calls would lead to her returning to When Calls the Heart, a Hallmark spokesperson replied, "Hallmark Channel has not cast Lori Loughlin in any current projects, including When Calls the Heart, nor do we have any plans to cast her in the future. She was cast by GAC Family, a wholly separate cable network not affiliated with Hallmark Channel or Crown Media Family Networks."
When Hope Calls Season 2 (which Loughlin appeared on) was indeed broadcast on GAC Family, the channel that took over airing the show after the first set of episodes premiered on Hallmark Movies Now.
Loughlin was dropped by Hallmark in March 2019, as the finding of the Operation Varsity Blues investigation into college bribery became public. At the time, the company released a statement reading: "We are no longer working with Lori Loughlin and have stopped development of all productions that air on the Crown Media Family Network channels."
Loughlin's continued absence is seemingly a network decision, as the show's creators have expressed public willingness to have the Full House actor back on the show.
Krakow, for example, told Fox News: "Real life Abigail is one of my dearest friends. Her name still hangs on a sign above the cafe. She will always be an incredibly important part of When Calls the Heart. I would love to see her character back in Hope Valley again. We've got a lot more exciting stories that we could tell with her."
Creator Brian Bird, meanwhile, told writer Kurt Manwaring: "Some of the fans have asked what will happen to Abigail's character, and shared their opinion that Hope Valley should be an example of forgiveness and grace. As Lori's friend, I could not agree more."
How did When Calls the Heart write off Abigail Stanton?
In the Season 6 premiere of the show, Elizabeth read a letter from Abigail saying she was heading back east to care for her ill mother.
Elizabeth said: "Abigail is much more than a friend, she's family. I will miss her and Cody [Carter Ryan] deeply — we all will, but we must get by as best we can. In her absence, we must soldier on and we will. We are a community, we are strong, we are Hope Valley."
When Calls the Heart Season 9 starts Sunday, March 6 at 8 p.m. ET / 7 p.m. CT on Hallmark.