Top Gun: Maverick has been soaring high in theaters ever since it was released on May 27, and its streaming release date has finally been revealed.
Soon viewers will have the chance to enjoy the Top Gun sequel from the comfort of their own homes, as part of their subscription to Paramount+.
Here is everything that you need to know.
When Will 'Top Gun: Maverick' Be Streaming on Paramount+?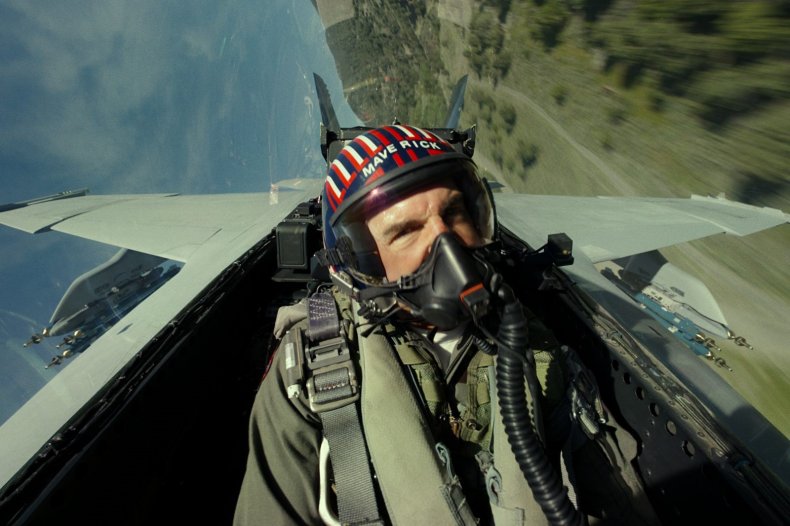 Top Gun: Maverick marks the return of Tom Cruise's Pete "Maverick" Mitchell, who works as a test pilot fighting to keep his position in the air when so many want to bring him back down to Earth.
All that changes when he is asked to return to TOPGUN after several decades away in order to train a group of the world's best pilots for their most dangerous mission yet.
One of those pilots is his late friend Nick "Goose" Bradshaw's son Bradley (Miles Teller), who uses the call sign "Rooster," but his friend, and once rival, Tom "Iceman" Kazansky (Val Kilmer) encourages Maverick not to shy away from facing the past in order to welcome the future.
Top Gun: Maverick will be released on streaming on Thursday, December 22, right in time for the festive season.
The film will come to Paramount+ in the U.S. as well as Canada, Australia, Germany, Switzerland, Austria, Italy, the U.K. and Latin America.
But that's not all, as subscribers to EPIX will also be given access to Top Gun: Maverick on their platform the same day. EPIX will rebrand as MGM+ on January 15, 2023.
The movie has earned $1.4 billion at the worldwide box office, and it broke box office records in its opening weekend.
Released on Memorial Weekend, which lasted from Friday until the Monday of Memorial Day, the film earned a total of $126 million in the U.S., according to Box Office Mojo.
Of the movies in which Cruise was the lead before this, War of the Worlds had the biggest three-day opening weekend with $64 million in 2005, meaning that Top Gun: Maverick was his most successful opening weekend by quite some margin.
Its incredible success made Top Gun: Maverick the highest grossing film of the year, ahead of the likes of Doctor Strange in the Multiverse of Madness and Jurassic World: Dominion.
Top Gun: Maverick will be available to stream on Paramount+ on Thursday, December 22.
Update 11/23/2022 10:42 a.m. ET: This article was updated to confirm that EPIX will not rebrand into MGM+ until January 15.