When We Were Young Festival Organizers Respond to Astroworld Comparisons
The organizers of the When We Were Young festival have responded to safety concerns after it was reported that Live Nation—the company behind Astroworld—is running the event.
Former emos and pop-punk fans rejoiced this week when the one-day Las Vegas festival was announced, with headliners My Chemical Romance and Paramore.
So far, 65 bands are lined up to play at the one-day festival, but the excitement quickly turned to apprehension when music fans recalled the horror of the Astroworld festival which left 10 people dead and hundreds injured in November.
Live Nation Entertainment was the event promoter for Astroworld, reportedly responsible for planning, staffing and communicating with local agencies for the Houston music festival.
The company is facing multiple lawsuits and an investigation is ongoing into how Live Nation planned for potential safety hazards and how it approached the signs that Astroworld's crowd control measures were seemingly failing during the festival.
A spokesperson for When We Were Young festival has said that this concert's safety measures have been "thoroughly planned."
"The safety of fans, artists and staff is thoroughly planned for among event organizers and in coordination with local authorities," a spokesperson told Newsweek.
"We have seen a lot of excitement around this festival and we look forward to putting on an incredible event for all of the fans this October. We encourage fans to check the festival website and socials for all of the latest updates."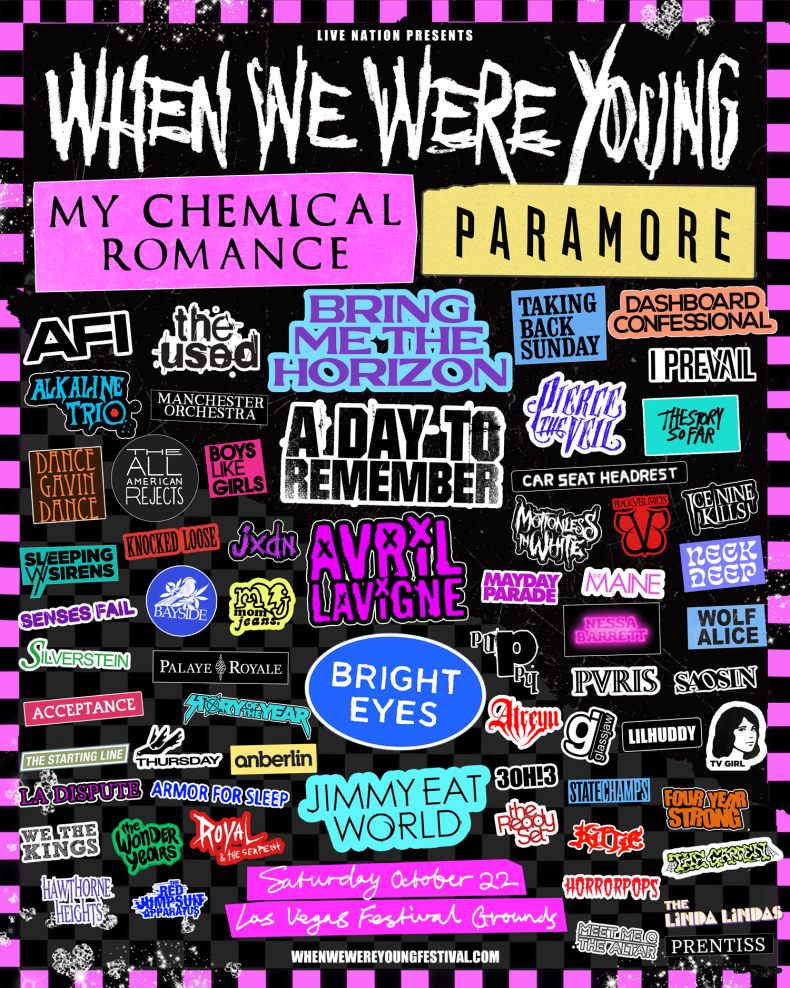 When We Were Young is due to have "multiple stages" across the one-day event with different acts and headliners performing simultaneously at the Las Vegas Festival Ground.
Set times will vary with earlier bands having shorter sets and the headliners having the longest.
Organizers have said it is typical for earlier acts to play 20-30 minute sets at large-scale festivals while headliners often perform longer, closer to 45 to 60 minutes or more.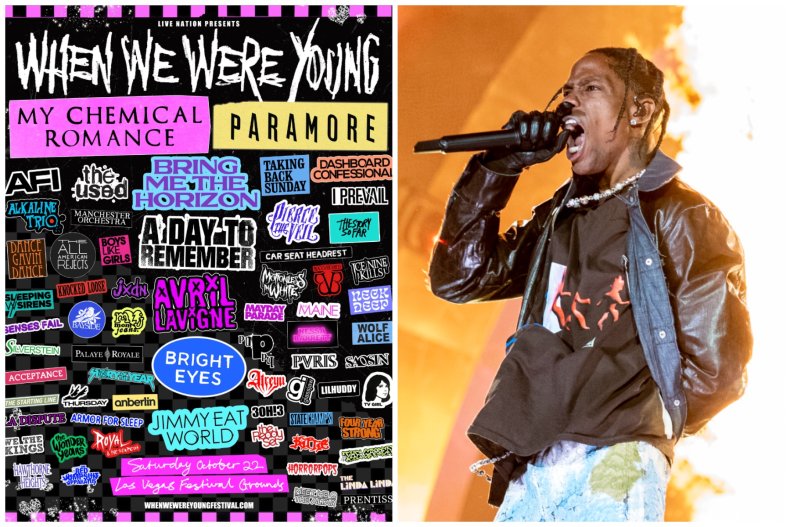 TikTok user @thebatmer went viral earlier this week after she made a video questioning how safe the When We Were Young festival will be.
"I've been to my fair share of festivals and it just seems like so much can go wrong with this," she said in the clip that has more than 300,000 views.
"I would be so ready to throw my money at this if it was a two-day festival. But I just can't justify spending close to $300 on something that seems like it's going to be Fyre Fest 2.0."
Many others have raised similar concerns on social media.
"Yo I'm seeing a lot of people excited about the When We Were Young concert and it's important that you know: the company organizing it also organized Astroworld," said another.
While another viral tweet reads: "When We Were Young Fest looked pretty cool until you notice it's $225 non-refundable for one day and it's run by the same company who was responsible for Astroworld and you realize they're actually just preying on the pop punk scene to pay back their litigation fees."
Live Nation has confirmed it is assisting local authorities in their investigations around Astroworld and that it is "heartbroken" by the tragic events that occurred.
"We are assisting local authorities in their investigation and will of course share information with the Committee as well. Safety is core to live events and Live Nation engages in detailed security planning in coordination with local stakeholders, including law enforcement, fire and EMT professionals," the company previously said in a statement to Newsweek.
"We are heartbroken by the events at Astroworld, and our deepest sympathies go out to the families and friends of the victims."