When Will COVID Booster Shots Be Available? Timeline for FDA, CDC Approval
The plan to unroll COVID-19 booster shots began in August when the Department of Health and Human Services announced its intention to offer a third shot by the fall. Currently, Israel is administering boosters while the United Kingdom announced Tuesday that it will offer a third shot to those 50 and over as well as vulnerable people, the Associated Pres reported.
Pfizer recently submitted data in its Food and Drug Administration (FDA) application for the booster, saying it demonstrates proof that a third shot would be safe and necessary for Americans anywhere from six to 12 months after receiving their second vaccination.
Despite Pfizer's data and pressure for a third jab, the FDA on Wednesday declined to take a stance on whether Americans would soon see boosters, saying its regulators had not yet reviewed all the verifiable data available to it.
"There are many potentially relevant studies, but FDA has not independently reviewed or verified the underlying data or their conclusions," the agency wrote in a document published to its website. "Some of these studies, including data from the vaccination program in Israel, will be summarized during the September 17, 2021 VRBPAC (Vaccines and Related Biological Products Advisory Committee) meeting."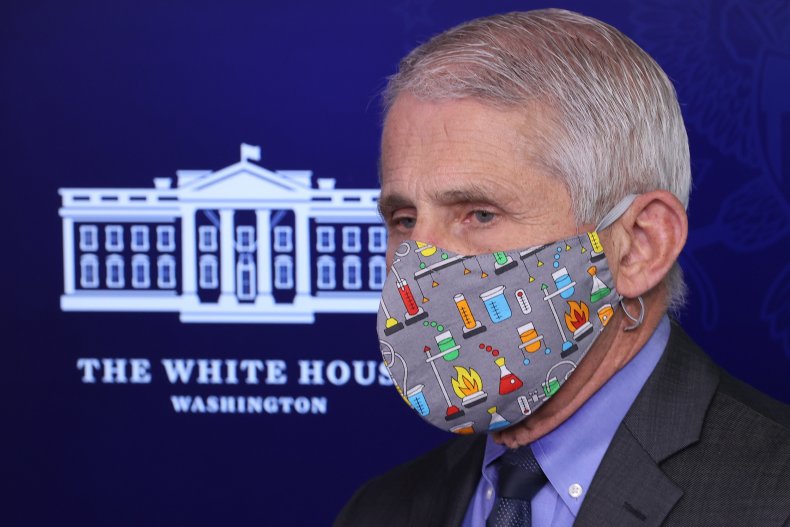 The agency wrote that some studies indicate the Pfizer vaccine declines in its efficacy over time, yet other reports have shown otherwise. Ultimately, the administration declared that "currently US-licensed or authorized COVID-19 vaccines still afford protection against severe COVID-19 disease and death."
While the current vaccines appear to still provide significant protection, Dr. Anthony Fauci, the nation's leading immunologist, disagrees with reports that boosters would not be necessary. On Monday, during a Morning Joe interview, Fauci criticized an article written by two top FDA vaccine regulators that dismissed booster doses.
"If you make no attempt to get [other countries] vaccinated and only focus on boosting individuals in your own country, that is not the right thing [to do]," he said at the time. "However, you can do both, the way we are doing in this country."
The Biden administration remains aligned with Fauci, declaring that they would like to see boosters being offered as soon as next week, CNBC reported. This serves as a component of the White House's larger plan to stop the spread of the virus through implementing vaccine mandates in more levels of society.
Administering boosters would require the FDA to amend its current vaccine approval for Pfizer. The CDC's advisory committee would then decide which populations should first get the shot and when. Afterward, CDC Director Rochelle Walensky would have to formally sign off on the matter, providing official recommendations. She has perviously supported the introduction of boosters.
Further clarity on when these boosters could roll out is expected to come this Friday from the FDA's Vaccines and Related Biological Products Advisory Committee.