Who are Michael Peterson's Children and Where Are They Now?
Colin Firth and Toni Colette star in HBO Max's latest true-crime drama, The Staircase, based on the 13-part documentary series of the same name by Jean-Xavier de Lestrade. The Staircase on HBO Max delves deep into the story of Michael Peterson, who was convicted of killing his wife Kathleen Peterson on December 9, 2001.
Ahead of a retrial in 2017, Michael Peterson entered an Alford plea to a manslaughter charge and was released from prison. An Alford plea is one where the defendant admits that the evidence against them would likely lead to a finding of guilty, but the defendant asserts their innocence
Michael and Kathleen Peterson raised a large, blended family with children from previous relationships. They also raised Margaret and Martha Ratliff, the daughters of their friends George and Elizabeth Ratliff.
Throughout Michael Peterson's arrest, trial, and 17 years of appeals, the Peterson children remained divided over their father's innocence. In particular, Kathleen's daughter Caitlin Atwater disassociated herself from the family, believing her stepfather Michael Peterson played a role in her mother's death.
So, where are Michael Peterson's children now? Newsweek has everything you need to know.
Where Are Michael Peterson's Children Now?
Clayton Peterson
Clayton Peterson is the oldest son of Michael Peterson from his first marriage to Patricia Sue, an elementary school teacher at the Rhein-Main Air Base in Gräfenhausen, Germany.
After Michael Peterson and Patricia Sue divorced in 1985, Clayton and his younger brother Todd went to live with their mother. However, they eventually joined their father in Durham, North Carolina, and spent the rest of their younger and adolescent years there.
Clayton Peterson was sentenced to four years in prison for a failed attempt to firebomb the Duke University Administration Building, reports Metro.US.
During his father's trial and lengthy prison sentence, Clayton stood by his side. As seen in The Staircase documentary on Netflix, Clayton's first son Dorian visits Michael Peterson in prison as a baby and towards the end of the documentary, his wife Becky is seen pregnant with their second child, Lucien.
Today, he lives in Maryland with his two children, according to The News and Observer.
Clayton Peterson is played by Dane DeHaan, who is best known for his role as Harry Osborn/Green Goblin in The Amazing Spider-Man 2.
Todd Peterson
Todd Peterson is the second son of Michael Peterson, from his first marriage to Patricia Sue.
Like his older brother Clayton, Todd Peterson stood by his father's side during the trial and today. As seen in The Staircase on HBO Max, Todd Peterson was the first person to see his father in the immediate aftermath of Kathleen's body being discovered.
Diane Fanning in her book Written in Blood: A True Story of Murder and A Deadly 16-Year Old Secret That Tore a Family Apart, details how Todd Peterson allegedly told police officers that he believed Kathleen Peterson's death to be alcohol-related.
Today, Todd is believed to be living in Tennessee.
Midnight Sun star Patrick Schwarzenegger portrays Todd Peterson in The Staircase on HBO Max.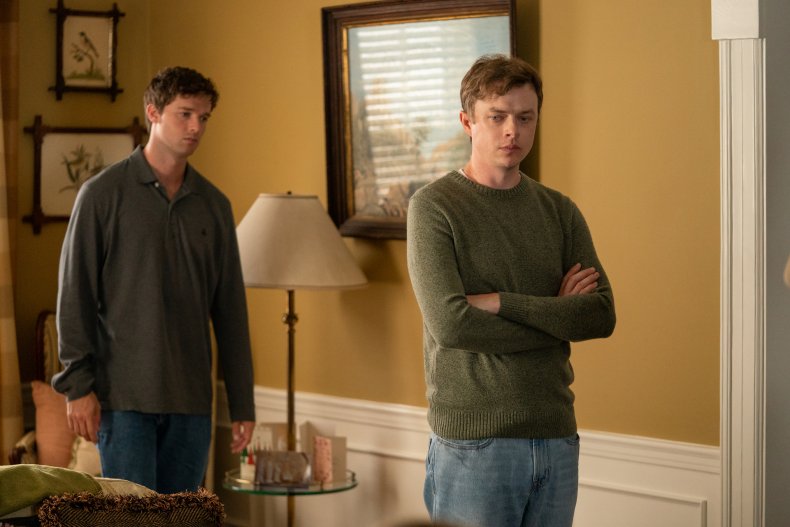 Margaret and Martha Ratliff
Margaret Ratliff and her young sister Martha Ratliff were adopted by Michael Peterson after their parents, Elizabeth and George Ratliff, died.
The circumstances in which their mother died would raise suspicions about Michael Peterson's role in Kathleen Peterson's murder ahead of his trial.
When Michael Peterson and Patricia Sue lived in Germany, they befriended Elizabeth and George Ratliff and their two daughters, Margaret and Martha. They became particularly close following George's death. Sadly, Elizabeth would die soon after in 1985 and Michael Peterson became the guardian of her two children.
On November 25, 1985 Elizabeth Ratliff was found dead at the bottom of her staircase with injuries to her head. Her death was investigated by the U.S. military police in Germany at the time and an autopsy concluded she had died from an intracerebral hemorrhage. On the evening of her death, the Petersons had dinner with Ratliff and her daughters. Peterson was the last person to see her alive.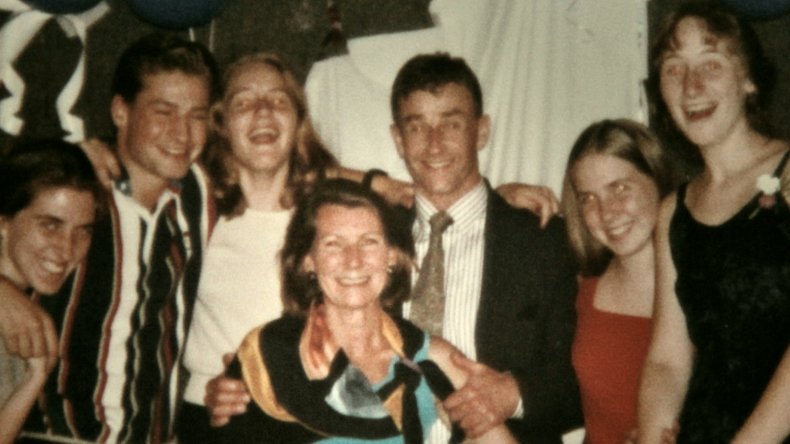 Before Peterson's trial, the Durham court ordered the exhumation of Ratliff's embalmed body, buried in Texas, for a second autopsy in April 2003. The Durham medical examiner concluded Ratliff's cause of death was "homicide". However, the prosecution did not accuse Peterson of Elizabeth Ratliff's death at his trial.
Despite the suspicions surrounding their mother's death, Margaret and Martha Ratliff continued to support Michael Peterson, believing he did not kill Kathleen.
Today, Margaret resides in California, and Martha relocated to Colorado. If the footage from the later episodes of Netflix's The Staircase from 2012 and 2016 are anything to go by, they are still close with Michael Peterson.
Game of Thrones alum Sophie Turner portrays Margaret Ratliff in HBO Max's The Staircase and The Stand's Odessa Young takes on the role of Martha Ratliff.
Caitlin Atwater
Caitlin Atwater is Kathleen Peterson's daughter with her first husband, Fred Atwater.
At first, Caitlin supported her step-father and told the press after his arrest: "My mother and Mike had an absolutely loving relationship and there is no way that either of them would ever wish any sort of harm on the other one."
As seen in The Staircase on HBO Max, Caitlin's opinion changed after she saw autopsy pictures showcasing the severity of Kathleen Peterson's injuries and after learning of Michael Peterson's bisexuality.
Caitlin Atwater would go on to become a key witness on the prosecution side during Michael Peterson's trial.
In October 2002, acting as administrator of her mother's estate, Caitlin Atwater filed a wrongful death claim in a civil case against Michael Peterson. On February 1, 2007, Caitlin Atwater and Michael Peterson settled the wrongful death claim for $25 million, which was finalized on February 1, 2008.
Today, Caitlin is married and is now known as Caitlin Clark. According to PopSugar, she has twins and lives in northern Virginia.
The Society's Olivia DeJonge portrays Caitlin Atwater in HBO Max's The Staircase.
The first three episodes of The Staircase premiere on Thursday, May 5, and the remaining episodes drop weekly on HBO Max.