Where Is Donald Trump's Promised 24-hour Hotline for Veterans?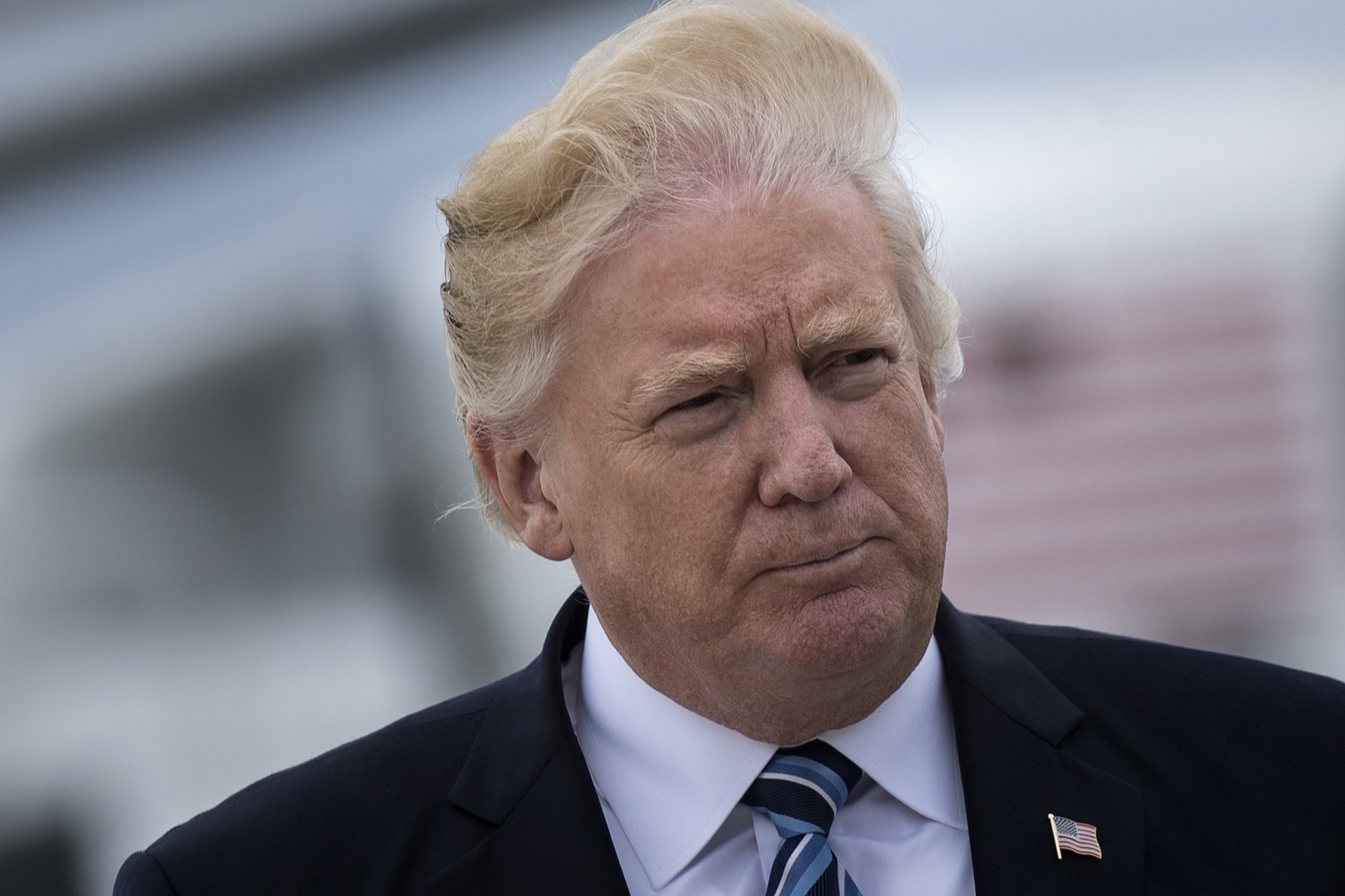 Donald Trump's promised 24-hour hotline for veterans' complaints is yet to be established, four months into his presidency.
The Republican said during his campaign that a phone service for veterans would be "active 24 hours a day and answered by a real person" as part of his 10-point pledge to improve the lives of former servicemen and women. Speaking at a rally on July 26, Trump told the crowds a hotline "could keep me very busy at night, folks," adding: "This will take the place of Twitter."
But four months into his first term, Trump has not established the promised hotline, nor fulfilled a number of promises laid out in his 10-point plan for veterans, The Military Times reported Sunday. Set at number 6 on Trump's list of promises for veterans, the hotline was intended to "be devoted to answering veteran's complaints of wrongdoing at the VA and ensure no complaints fall through the cracks."
There has been no word as to why the hotline has not been established, nor if plans remain in place to set one up. And the 10-point plan has since been removed from Trump's campaign webpage, with a link to his veterans' pledge bringing up a "page not found" note.
In March, Trump claimed his proposals to improve veterans' care and the Department of Veterans Affairs were coming along ahead of schedule.
"During my campaign, I outlined a detailed plan for reforming veterans care throughout the country," Trump told veterans advocates during a visit to the White House. "It's moving, I think I can say honestly, ahead of schedule," he added. "A lot of improvements are being made."
Among the president's proposals to improve the lives of U.S. veterans was a pledge to "increase the number of mental health care professionals, and allow veterans to be able to seek mental health care outside of the VA" and creating "a commission to investigate all the fraud, cover-ups, and wrong-doing that has taken place in the VA, and present these findings to Congress to spur legislative reform."
A commission to look into the VA has not yet been established, although Trump reiterated his commitment to reform the VA as he reached 100 days in office in April, stating on the eve of the anniversary: "People are seeing a big difference. We are working really hard at the VA. It's my honor. I've been telling you we're going to do it, and we're doing it," Fox News reported.
The White House did not immediately respond to a request for comment.