Where Will LiAngelo and LaMelo Play Next? Ball Brothers Won't Follow Lonzo's Route to the NBA
LiAngelo and LaMelo Ball may yet join their older brother Lonzo in the NBA. It just won't be by the traditional route.
LaVar, the boys' father, told ESPN on Thursday that LiAngelo and LaMelo will move abroad, forgoing the chance to play college basketball. LiAngelo withdrew from UCLA earlier this week without having played a regular season game for the Bruins.
"I don't care about the money," LaVar said. "I want them to go somewhere where they will play them together on the court at the same time. The priority is for the boys to play on the same team."
The 19-year-old LiAngelo became embroiled in a diplomatic flashpoint in November when he admitted shoplifting in Hangzhou, China—an incident that resulted in the intervention of President Donald Trump. Trump's disputed role in getting LiAngelo and two teammates released back to the U.S. led to a Twitter row with the equally pugnacious LaVar.
LiAngelo was suspended indefinitely by UCLA, but that punishment now appears irrelevant after he left the school.
LiAngelo and LaMelo have agreed a deal to be represented by Harrison Gaines, who is also Lonzo's agent. LaVar said there were a "few teams interested" overseas in signing the boys. His original plan was for LaMelo, 16, to follow LiAngelo and Lonzo to UCLA.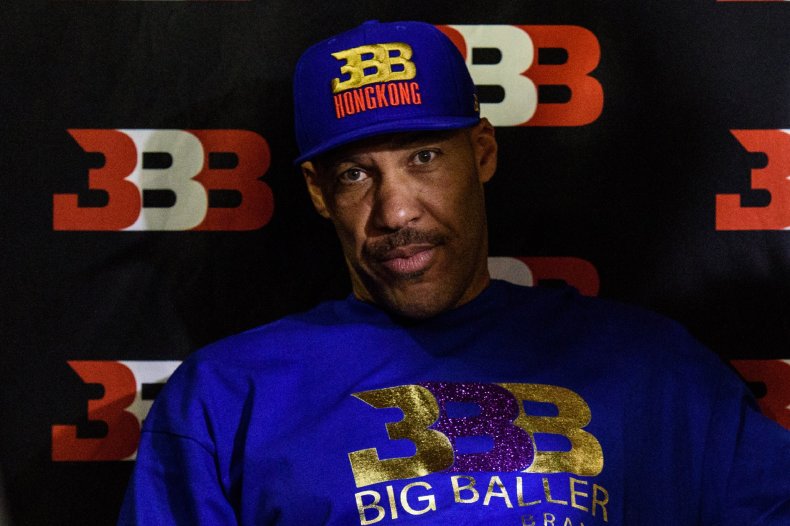 LaVar's plan sounds typically grandiose but it is also fraught with potential embarrassment. A Yahoo Sports article Wednesday revealed that a representative of the Ball family had approached Lietkabelis of the Lithuanian Basketball League about signing up LiAngelo. Arturs Stalbergs, the Lietkabelis coach, tweeted, "We have an opening at the security staff since they have an experience in this field." (The tweet has since been deleted).
LaMelo is generally considered more talented, and a better NBA prospect, than LiAngelo. Neither brother, though, will be treading Lonzo's route from the Bruins to the draft to the NBA.
It's just the latest chapter in the wild ride that is following the fortunes of the Ball family.