Which High School Produced the Most NFL Players in 2018?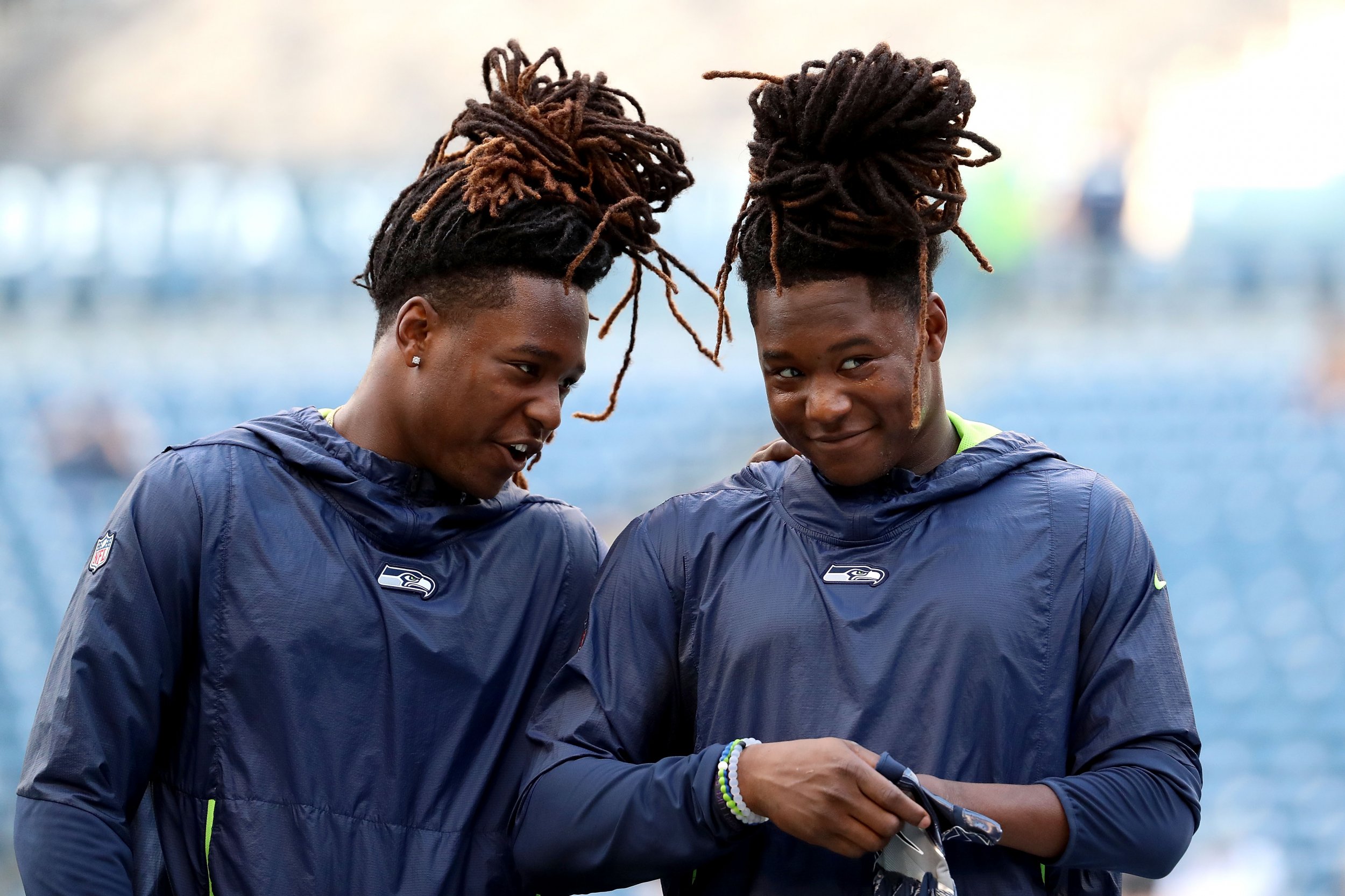 Alabama might top the list of colleges producing NFL players but when it comes to high schools, a Florida institution stands heads and shoulders above the rest.
According to figures released by the NFL on Thursday, Saint Thomas Aquinas High School in Fort Lauderdale, Florida, had 15 players on the rosters in the opening weekend of the NFL season.
Bengals trio Bobby Hart, Geno Atkins and Giovani Bernard all attended the school, as did Carolina duo Michael Palardy and Bryan Cox, Patriots duo Phillip Dorsett and James White and Green Bay Packers linebacker James Crawford.
Two other former students—Rashad Greene and Brandon Linder—made the Jaguars roster, while the Steelers, Rams, Cardinals and Dolphins had one player each.
Saint Thomas Aquinas had more than double the number of players than the second-ranked school, California-based Long Beach Polytechnic High School.
Norcross High School in Norcross, Georgia and Serra High School in San Diego follow with six players each. The former produced Saints star Alvin Kamara, while this year's second-round pick Dante Pettis came through Serra High School.
Of the 1,332 high schools represented on NFL rosters in the opening weekend, four produced five players each. Glenville High School in Cleveland, who saw Seahawks defensive end Frank Clark came through its ranks, was one of them, while the other three are all located in Florida.
Miami Central High School produced Pittsburgh Steelers wide receiver Antonio Brown, while Miami Norland High School shaped NFL stars of the calibre of Atlanta Falcons wide receiver Devonta Freeman and two-time First-team All-American selection Dalvin Cook.
Lakewood High School in St. Petersburg, the final school of the Floridian trio, meanwhile, was the alma mater of Seahawks' linebacker and draft combine sensation Shaquem Griffin and his brother Shaquil, as well as two-time Pro Bowler Dominique Rodgers-Cromartie.
The top-20 is rounded up by schools that had three players on the rosters in Week 1. Florida again dominates the list with three schools, while Louisiana has two and Arizona, Alabama, Ohio, DC, South Carolina and Texas each have one school featured in the list.
Florida's grip on the NFL is also illustrated by a list of the hometowns with the most NFL players, which is headed by Miami with 24. Houston follows with 20, while Fort Lauderdale, Cincinnati and New Orleans round-up the top five with 16, 15 and 14 respectively.
With 211, Florida also topped the list of states with most NFL players, followed by California and Texas with 185 and 175 respectively.