White Helmets: Aleppo Residents Are 10 Days From Starvation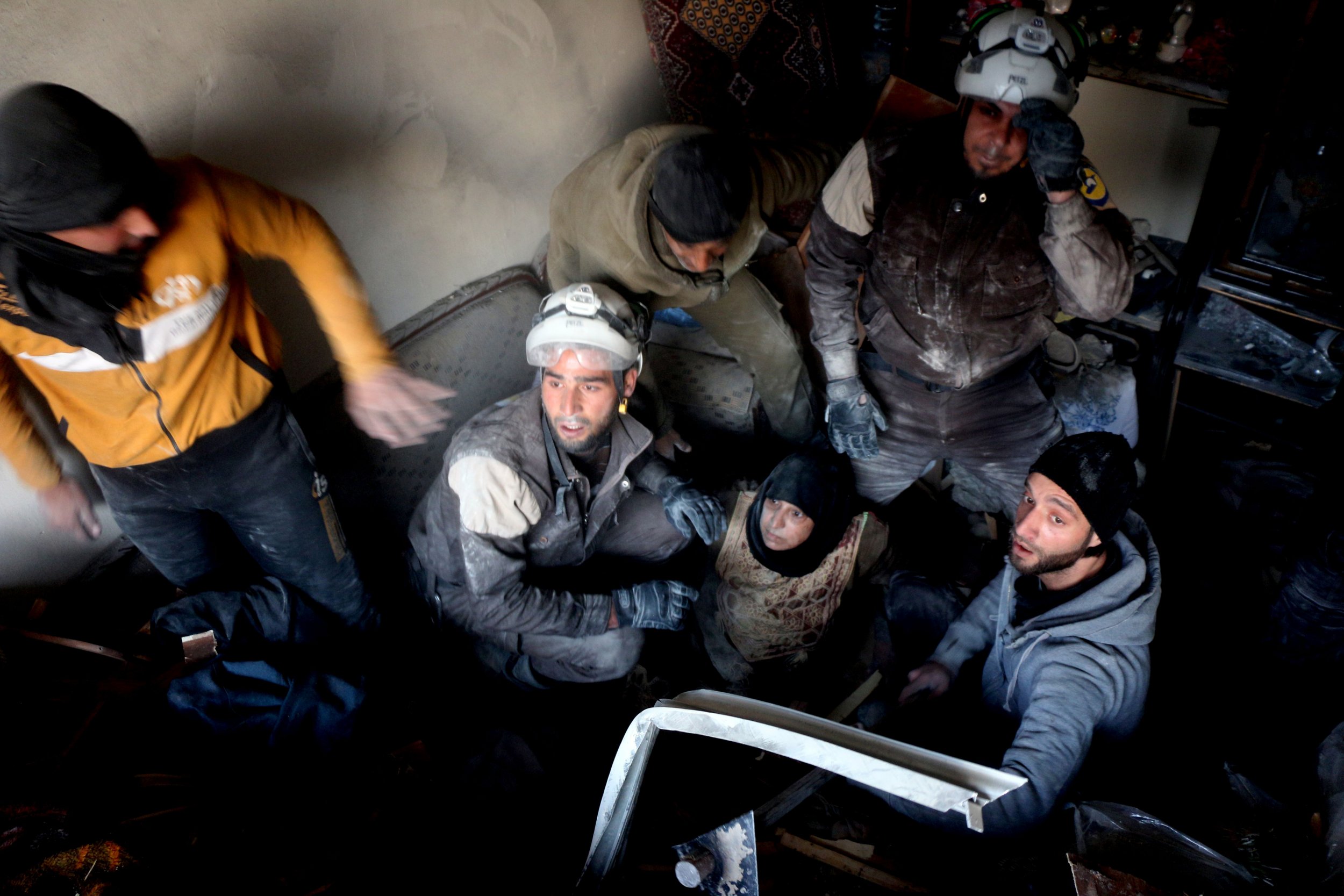 The residents of eastern Aleppo, the district of the northern Syrian city besieged by the forces of President Bashar al-Assad and the Russian air force, have just 10 days to receive aid or face death by starvation, the head of Syrian Civil Defense said Thursday.
The organization, also known as the White Helmets for the hats they wear as they attempt to save civilians from the rubble of buildings destroyed by airstrikes, works in eastern Aleppo on a voluntary basis to help those affected by the five-year-long conflict.
"You cannot imagine how the situation is," Raed al-Saleh told Reuters in Stockholm where he was receiving the Right Livelihood Award, an alternative to the Nobel Peace Prize. "Doctors and the rescue workers in Aleppo are just using what's left of the equipment after bombardments to do whatever they can do."
The area, where 250,000 civilians still reside, has rarely received aid deliveries during the conflict. The Assad regime has refused to allow U.N. convoys into the city, and the global body has been unable to enter due to security concerns. An airstrike that the U.S. blamed on Russian aircraft destroyed a U.N. aid convoy in September but Moscow and Damascus denied any involvement.
Aid deliveries remain stationed in Turkey and Western Aleppo, awaiting the approval of Russia and the Syrian regime for entrance into eastern Aleppo.
Saleh said that the situation had become so dire that doctors were having to choose who receives life-saving surgery. "They cannot accept everyone…There are not enough materials and not enough doctors," he said.
On Thursday, Jan Egeland, the head of the U.N. humanitarian task force for Syria, said that Syrian rebels in eastern Aleppo had agreed to aid deliveries entering the city and medical evacuations, and that they had "verbal support" from Russia but were awaiting full confirmation.
Related: Airstrikes hit three Syrian hospitals within 24 hours.
But Syria and Russia have cited security concerns, saying that Al-Qaeda-linked extremists, members of a group now known as Jabhat Fateh al-Sham, are present in the district of the city and refuse to leave.
"We have written approval in principle by the armed opposition groups of east Aleppo," Egeland told reporters in Geneva. "We hope to have a full green light from both the Russian side and Syrian government side."
He said that the only "Plan B" is that "people starve" to death in the city. "And can we allow that to happen? No, we cannot allow that to happen."