White House 'Deeply Concerned' About Putin's Reported Power Grab
National Security Council spokesman John Kirby on Monday said reports that Russian President Vladimir Putin is allegedly plotting a coup in Moldova are "deeply concerning."
Kirby made the remarks during a press briefing when asked about Moldovan President Maia Sandu's comments earlier in the day in which she accused Putin of wanting to overthrow her country's government.
According to Sandu, Putin is allegedly planning to use foreign saboteurs to destroy Moldova's leadership and stop her nation from joining the European Union. Sandu, who is an ally of Ukrainian President Volodymyr Zelesnky, also accused Putin of wanting to use Moldova in the war against Ukraine.
Kirby said that while the United States has not verified the coup reports, he believes Putin is capable of attempting such an act.
"Deeply concerning reports," Kirby said. "We absolutely stand with the Moldovan government and Moldovan people. We haven't seen independent confirmation, but it's certainly a page right out of Putin's playbook."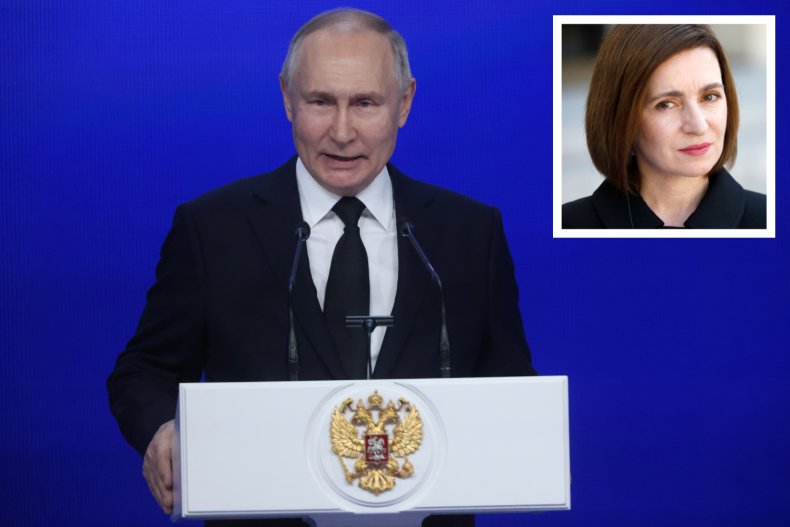 "The [Russian] plan included sabotage and militarily trained people disguised as civilians to carry out violent actions, attacks on government buildings and taking hostages," Sandu told reporters during a Monday press conference.
She added, "Reports received from our Ukrainian partners indicate the locations and logistical aspects of organizing this subversive activity. The plan also envisages the use of foreigners for violent actions."
Sandu brought up statements Zelensky made last week to EU leaders during the European Council summit in Brussels. According to the Ukrainian leader, his country had intercepted information that showed the Kremlin plans to "destroy" Moldova.
Moldovan intelligence services later said they had confirmed Ukraine received a document that detailed Russia's alleged plot.
The day after Zelensky made his claims to EU leaders, Moldovan Prime Minister Natalia Gavrilita announced her resignation. Shortly before Gavrilita's announcement, her country confirmed reports that a Russian missile had crossed over into its airspace before re-entering Ukraine.
Even before Zelensky's warning, there has been growing concern within Moldova of Putin meddling in the country's affairs ever since his invasion of Ukraine, especially given that Russia maintains troops in Moldova's breakaway region of Transnistria.
Sandu, who appointed her defense and security adviser Dorin Recean to succeed Gavrilita, called on Moldova's parliament to adopt draft laws to give the prosecutor's office and intelligence agency "the necessary tools to combat more effectively the risks to the country's security."
"The Kremlin's attempts to bring violence to Moldova will not work. Our main goal is the security of citizens and the state," she said.
When contacted for comment, a spokesperson for Moldova's ministry of foreign affairs directed Newsweek to a tweet he wrote in which he praised Sandu's Monday briefing for pushing back against the Kremlin's disinformation efforts.
Newsweek reached out to Russia's Ministry of Foreign Affairs for comment.