White House Will Be Thoroughly Disinfected in the Hours After Trump's Exit
The White House will be deep cleaned to prevent the spread of COVID-19 in the hours after President Donald Trump's exit and before the Biden administration's arrival at the Oval Office, a federal agency said.
The General Services Administration told Politico on Wednesday that it would "thoroughly clean and disinfect" surfaces touched by Trump's team in the final moments of his presidency—such as door handles, light switches and furniture.
According to a federal contract, one firm will be paid a little under $30,000 to provide "disinfectant misting services" to combat coronavirus in the White House. The deal is expected to last for 10 months.
The Centers for Disease Control and Prevention (CDC) said in July that COVID-19 could survive on surfaces for anywhere between hours and days. The agency also warned Americans to clean and disinfect visibly dirty surfaces to curb the spread of the virus.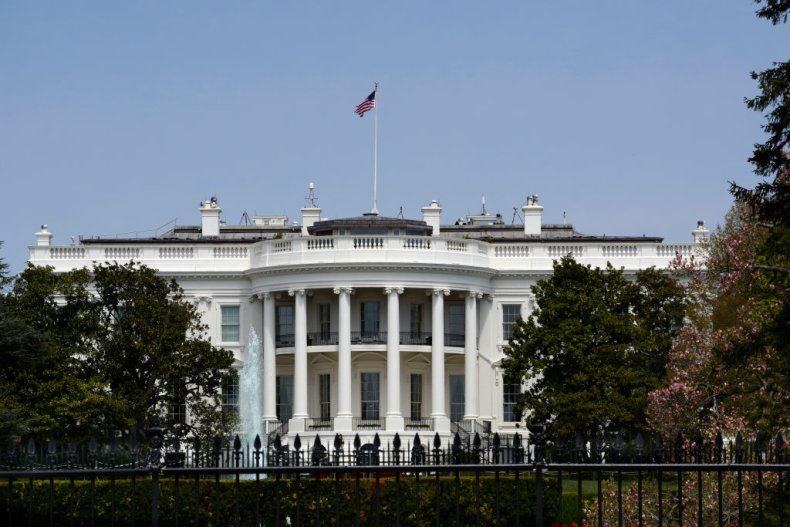 However, it added that transmission of coronavirus from surfaces to people had "not been documented" at the time.
The CDC said in May: "Based on data from lab studies on COVID-19 and what we know about similar respiratory diseases, it may be possible that a person can get COVID-19 by touching a surface or object that has the virus on it and then touching their own mouth, nose or possibly their eyes, but this isn't thought to be the main way the virus spreads."
Newsweek has contacted the General Services Administration for further details and comment on its deep cleaning plans.
The agency revealed its plans as Joe Biden's transition team said Americans would be mandated to wear masks in all federal buildings and public transport over the first 100 days of the president-elect's tenure.
Biden plans to enforce his mask mandate with an executive order on the first day of his presidency.
"I'm absolutely convinced that in 100 days we can change the course of the disease and change life in America for the better," Biden said at a press conference. "My first 100 days, I'm going to ask for a masking plan. Everyone for the first 100 days of my administration to wear a mask."
He added that he would also publicly plead with the American people to wear masks in public spaces for 100 days to curb the spread of the virus, which has surged again in the past few weeks.
The seven-day moving average of newly confirmed COVID-19 cases stood at roughly 200,000 earlier this week, according to Johns Hopkins University. Hospitalizations are also believed to have hit record levels in the past few days.
The graphic below, provided by Statista, shows the number of confirmed COVID cases by state as of December 7.