White House's Jen Psaki Hits Out at Four New 'Extreme' State Laws
White House Press Secretary Jen Psaki has hit out at "extreme and harmful" bills signed into law in Arizona and Oklahoma that target transgender rights and abortion.
"Today, four extreme and harmful bills were signed into law in Oklahoma and Arizona, three targeting transgender youth (2 AZ, 1 OK) and one reproductive health care (AZ)," Psaki said in a tweet on Wednesday.
"These laws are unacceptable and we won't stop fighting for justice and equality."
Arizona Republican Gov. Doug Ducey and Oklahoma Gov. Kevin Stitt both signed bills into law on Wednesday that prevent transgender girls and women from playing on girls and women's sports teams.
Asked for comment, Stitt's spokeswoman Carly Atchison pointed Newsweek to her tweet responding to Psaki.
"This is the same administration who can't define what a 'woman' is, but I bet @PressSec pretends to be pro-women/a feminist when it's politically convenient for her and her boss," the tweet said. "Apparently that doesn't include girls in sports. Sad."
Ducey also signed a measure that prohibits gender confirmation surgery for minors, as well as one that would outlaw abortion after 15 weeks of pregnancy if the U.S. Supreme Court allows it.
His letter to Democratic Secretary of State Katie Hobbs, a supporter of abortion rights who is seeking to replace Ducey, mentions the Mississippi abortion law that's under review by the nation's highest court.
The court's decision in that case, Dobbs v. Jackson Women's Health Organization, could overrule Roe v. Wade, the landmark 1973 ruling that established the right to an abortion before fetal viability.
Caroline Mello Roberson, the regional director of NARAL Pro-Choice America, said politicians pushing abortion bans are "banking" on the Supreme Court upholding the Mississippi law and overturning Roe later this year.
"If that happens, it will open the floodgates to a barrage of dangerous legislation that gives politicians more power and control over our lives," Roberson said in a statement. "It has never been more clear that we need elected officials who will serve our communities, not legislate away our rights for political gain."
LGBTQ advocates condemned Ducey and Stitt for the laws targeting transgender youths, saying they further marginalize an already vulnerable community and noted that they were signed into law a day before Transgender Day of Visibility on Thursday.
The issue of transgender athletes in girls sports teams has become a political flashpoint, with several states enacting anti-transgender sports bans this year.
Republicans argue that transgender athletes have an advantage when competing in girls sports teams, but opponents say those claims are baseless.
A 2017 report in the journal Sports Medicine that reviewed several studies found "no direct or consistent research" that suggests transgender people have an athletic advantage at any stage of their transition.
"While the problems transgender and nonbinary youth cause communities are hypothetical, the harms these laws will cause them are very real," said Sam Ames, director of advocacy and government affairs at The Trevor Project, a nonprofit organzation that works to prevent suicide among LGBTQ youth.
"This onslaught is not an accident; it is overwhelming by design and in direct response to progress in the fight for trans rights."
Meanwhile, the American Civil Liberties Union and the National Center for Lesbian Rights have pledged to sue to block Arizona's law banning gender-affirming surgery for those under the age of 18.
"The government can't violate our rights without a fight," the ACLU tweeted. "We, alongside @ACLUaz and @NCLRights, will see you in court."
The White House and Ducey's office have been contacted for additional comment.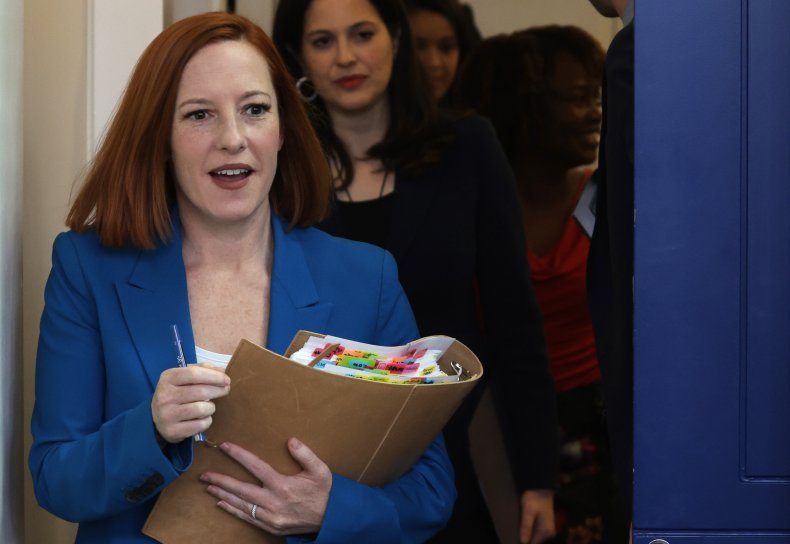 Update 3/31/22, 10.20 a.m. ET: This article has ben updated with a response from Carly Atchison.