White House Daily Press Briefing, February 9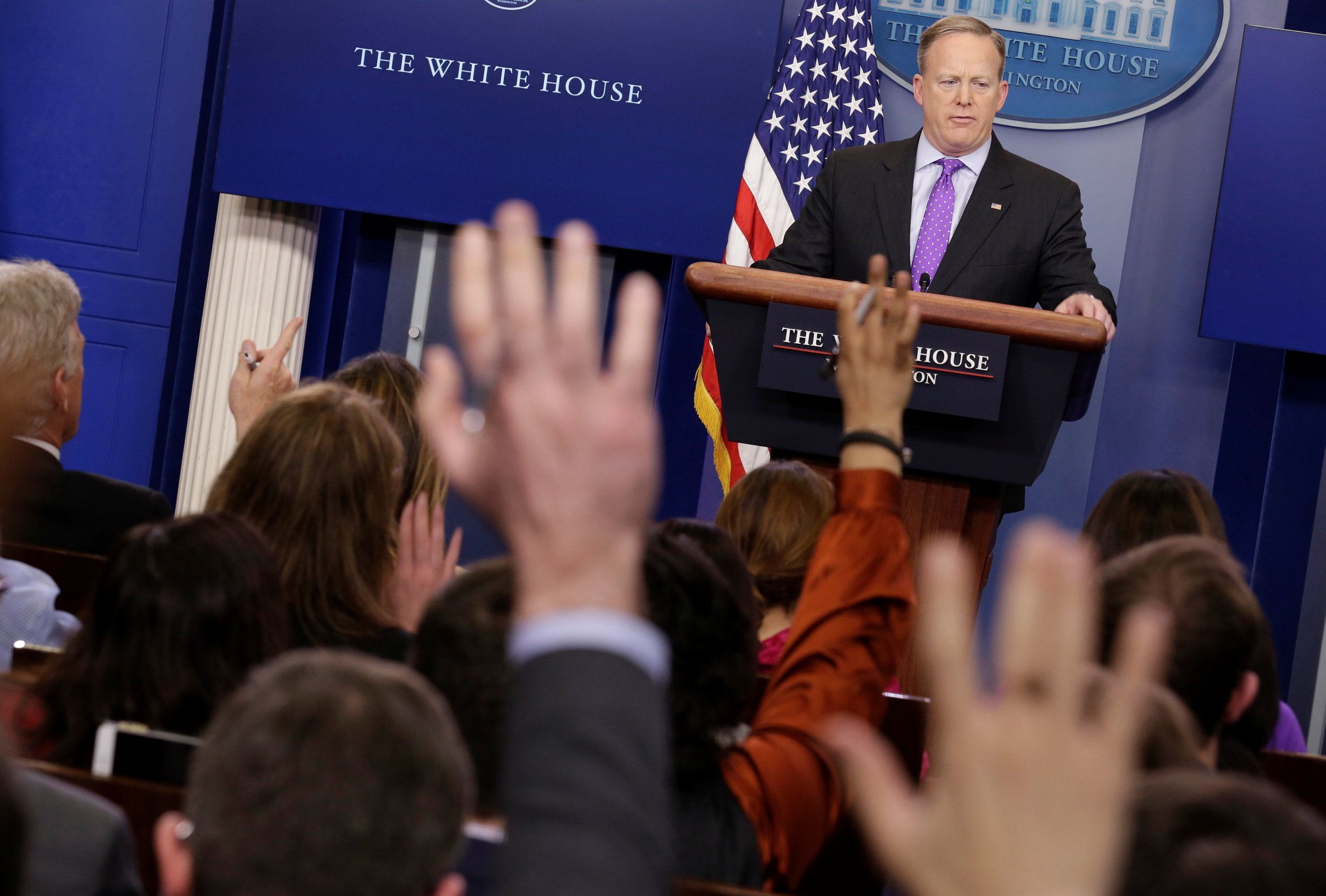 Updated | White House Press Secretary Sean Spicer defended the reputations and intentions of various Trump Administration staff from a stadium of unanswered questions at Thursday's press briefing.
Phoenix residents spent late hours on Wednesday night protesting the deportation of Guadalupe García de Rayos, an undocumented Arizona mother of two U.S. citizens who was arrested after complying to cooperative appointments with immigrations officials since 2008. Declining to answer if the president approved of the order, Spicer referred press to direct questions to U.S. Immigrations and Customs Enforcement, which oversees García's residency. ICE has given few statements on the matter, and is well-known for being one of the most press-avoidant agencies in the federal government.
A statement by President Donald Trump's Supreme Court nominee Neil Gorsuch on Trump's "disheartening" criticism of federal judges was "general" and not at all specific to any recent statements Trump made, Spicer said after multiple questions by a handful of reporters in the room.
Based on prior efforts by the White House to defend White House counsel Kellyanne Conway's liberal right to interpret presidential statements, it seemed reasonably fair to expect that Spicer would seek to clarify Conway's ardent call — she broke a federal ethics rule — during a televised appearance on Fox & Friends that Americans "buy" Ivanka Trump's commerical products. Instead, Spicer said Conway had been "counseled," without providing further information on what such counsel involved or its source.
Related: Trump promised to "drain the swamp" of special interests. It's actually growing—fast
Spicer chose not to comment on a Reuters report that Trump "denounced a treaty that caps U.S. and Russian deployment of nuclear warheads as a bad deal for the United States" during a call with Russian President Vladimir Putin.
On Thursday morning, Attorney General Jeff Sessions was sworn into office (video). Social media chatter erupted overnight after Sen. Elizabeth Warren (D-Mass.) was "silenced" during floor debate over his nomination, accused of having "impugned the motives and conduct of our colleague from Alabama." The preparation for a formal vote on Gorsuch's nomination was the subject of Trump's lunch with Democrats, Newsweek's Emily Cadei reported, noting that "while Gorsuch is opposed by liberal activists and some Democrats have promised to filibuster, even critics say the conservative federal judge is clearly qualified for the post."
Within his first month, Spicer's closely monitored interpration of the duties of press secretary has launched a thousand reactive memes, follow-up questions, and a widely discussed Saturday Night Live performance paying homage to Spicer's press relations by Melissa McCarthy.