Elizabeth Warren's Senate Silencing Prompts #ShePersisted on Twitter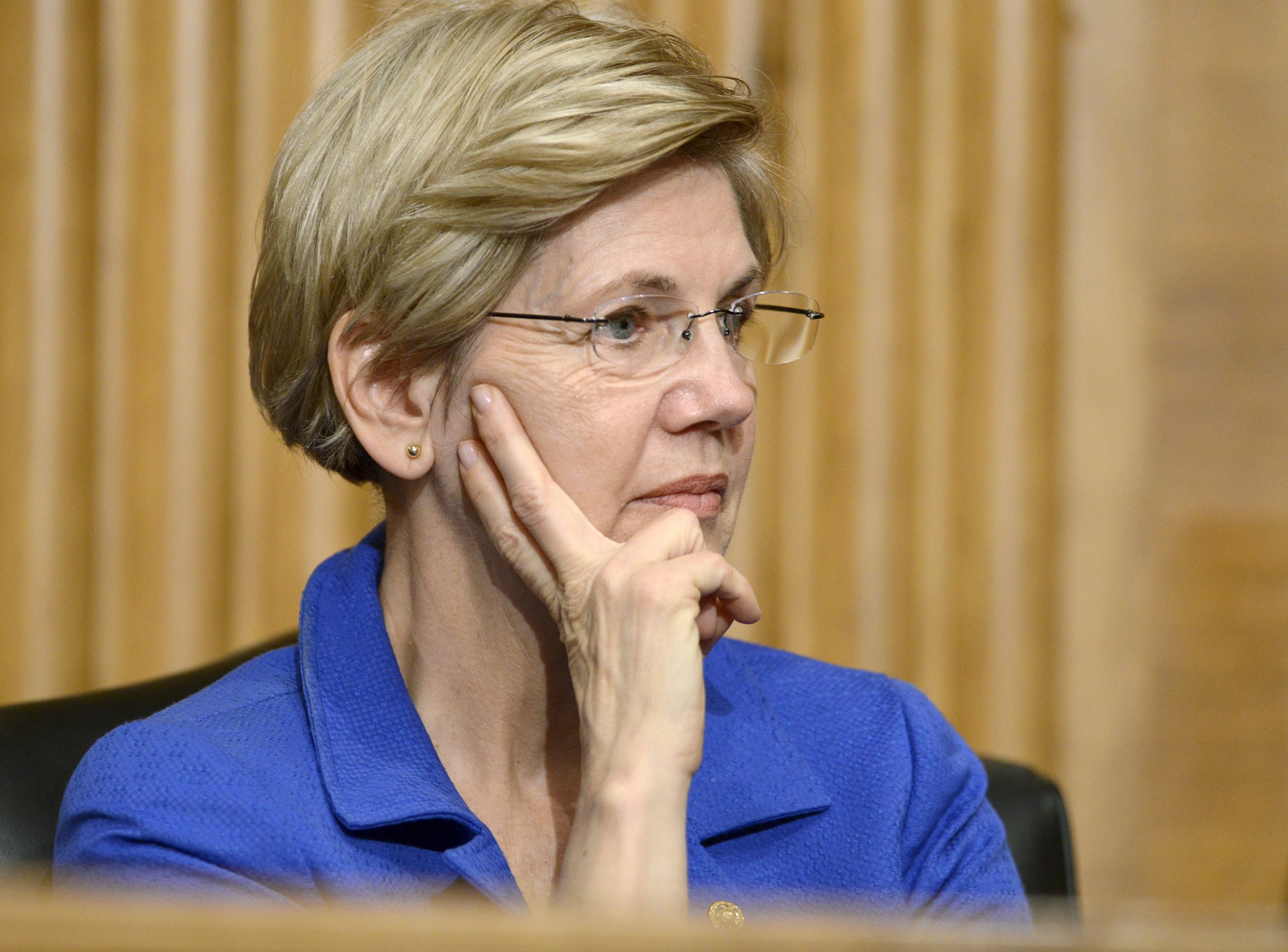 Social media erupted overnight with posts depicting iconic women throughout history in reaction to Senate Republicans silencing Elizabeth Warren (D-Mass.) in the chamber Tuesday.
Related: Bring your "binders full of women," Warren tells Romney
The reaction to the high-profile Democrat's speech was an unusual occurrence in the Senate. Warren, a liberal firebrand whose name has circulated in connection with the 2020 presidential contest, on Tuesday night had joined in her party's attempt to hold the Senate floor for 24 hours in protest of Senator Jeff Sessions's nomination to be attorney general in the Trump administration. Senate Majority Leader Mitch McConnell (R-Ky.) silenced Warren while she read a 1986 letter from Corretta Scott King to then-Senator Strom Thurmond (R-S.C.) opposing Sessions being confirmed as a federal judge, saying she "impugned the motives and conduct of our colleague from Alabama."
McConnell argued that Warren broke Senate rules, and members ultimately agreed, deciding in a 49-to-43 party-line vote to silence Warren and temporarily ban her from speaking on the Senate floor. Speaking about Warren, McConnell said: "She was warned. She was given an explanation. Nevertheless, she persisted." The last part of his remark has quickly become a battle cry for social media users, who in support of Warren have been posting photos of pioneering women—Holocaust victim Anne Frank, activist Ruby Bridges and even the Statue of Liberty among them—using the hashtags #ShePersisted and #LetLizSpeak.
Warren, who long has been one of Trump's harshest critics, now cannot speak on the floor until the Senate finishes its debate on Sessions's confirmation, which is expected later Wednesday. But Warren also prevailed in a way, by using Facebook Live to finish reading Coretta Scott King's letter and receiving the outpouring of social media support.
Meanwhile, MoveOn, a progressive public policy advocacy group and political action committee, has raised more than $250,000 for Warren's re-election campaign, and online retailer RedBubble.com is selling "She Persisted" T-shirts and sweatshirts. And on Wednesday morning, other Democratic senators quoted King in their own speeches.
Tuesday was the second consecutive night Senate Democrats held the floor in an attempt to sink one of Trump's nominees. On Monday, they had opposed Betsy DeVos, who later was narrowly confirmed as secretary of education on Vice President Mike Pence's tie-breaking vote. Democrats view Sessions as a threat to civil rights and believe he wouldn't sufficiently stand up to President Donald Trump in the position.
Here's a look at some of the social media posts in support of Warren and other women throughout history who persevered in challenging times.