Elizabeth Warren to Donald Trump: 'No, Seriously—Delete Your Account'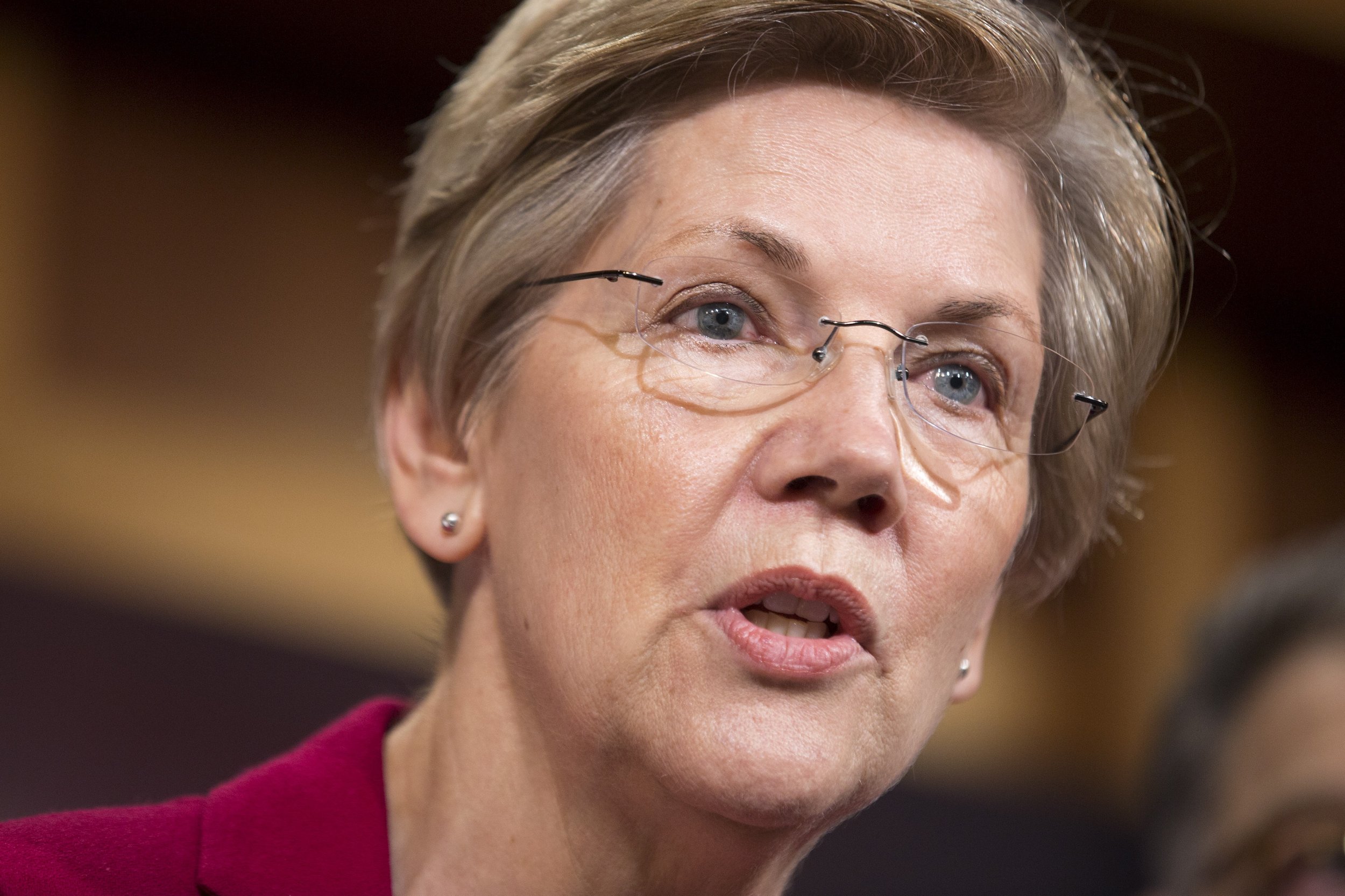 Donald Trump and Elizabeth Warren are at it again.
During a speech Thursday night, the Democratic senator from Massachusetts escalated her attacks on the presumptive GOP nominee by tearing into his recent controversial remarks about the Mexican heritage of a federal judge. Trump then fired back on Twitter Friday morning, calling Warren "goofy" and sarcastically referring to her as "Pocahontas," based on her unproven Native American ancestry. During the 2012 Senate race in Massachusetts, it was revealed that Warren had listed herself at Harvard University as being part Cherokee. Her claims apparently were based on family lore, and she hasn't been able to point to solid evidence of her heritage.
Just 20 minutes later on Friday, Warren took another jab at Trump, borrowing a recent jab from Hillary Clinton, whom she endorsed Thursday night.
Earlier this week, Clinton became the first woman in U.S. history to capture the nomination from a major political party. Warren, who has been cited as one of Clinton's possible vice presidential choices, has a heralded reputation on the left for her fiery criticism of Wall Street. Her liberal persona could energize independents who aren't thrilled about voting for Clinton.
In recent months, Warren and Trump have taunted each other in speeches and on social media. On different occasions, she has tweeted a series of messages calling him "weak" and a "thin-skinned fraud," while he has repeatedly said she is goofy and referred to her as "the Indian."
But their most recent interaction began Thursday afternoon, when Trump mocked President Barack Obama's endorsement of Clinton.
His tweet was an apparent jab at Clinton's ongoing controversy over her use of a personal email account while she was serving as secretary of state. Less than 10 minutes later, Clinton responded with "Delete your account." Her message quickly went viral on social media.
Trump then hit back, mocking her large staff and, again, her emails.
In the past, Trump has praised his small campaign staff for being "flexible" and saving him money. But, as MSNBC pointed out on Monday, he hasn't filled key roles in his campaign, including a communications team and rapid response director.
Trump has been in trouble in the past for his behavior on Twitter. He has used the platform to retweet white supremacist propaganda, to threaten to "spill the beans" on ex-rival Ted Cruz's wife and to call Fox News anchor Megyn Kelly a "bimbo," to cite just a few examples. But during a CNN town hall in April, he declared that he might not tweet as much if he becomes president. "The tweets are fine," Trump said of his social media presence. "The retweets sometimes are a little bit shaky."
Later in April, during a family town hall on the Today show, Trump's wife, Melania, was asked which habit she wished he would abandon. "The tweeting," she replied.
Obama is encouraging all Democrats, including Clinton's opponent, Bernie Sanders, to unify behind Clinton, his 2008 rival, in the effort to defeat Trump. Sanders has repeatedly refused to end his campaign and instead vows to compete in the Washington, D.C., primary on Tuesday and then face off against Clinton at the Democratic National Convention in July.
Meanwhile, some Democrats have accused the Vermont senator of damaging the Democratic Party by continuing his presidential campaign, even after it became clear Clinton would likely secure the nomination.
Obama is expected to join Clinton on the campaign trail next week in Green Bay, Wisconsin.