White House Syria Chemical Weapons Warning Catches U.S. Military Off Guard: Reports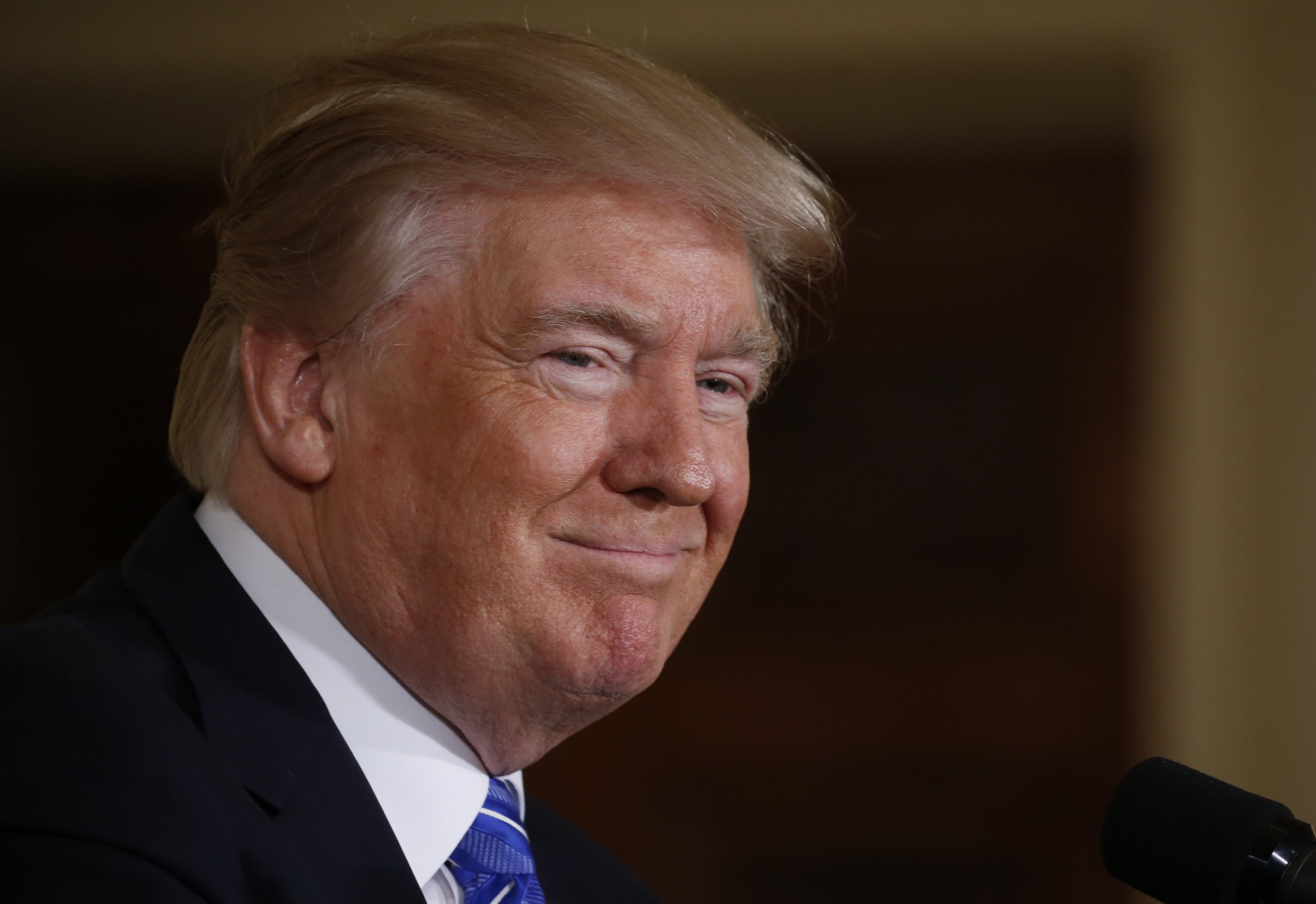 The White House warned Syria about using chemical weapons late Monday after failing to coordinate it with U.S. national security agencies, according to a report.
White House Press Secretary Sean Spicer issued a statement Monday that said the U.S. "has identified potential preparations for another chemical weapons attack" by Bashar al-Assad's regime.
It warned that if Assad "conducts another mass murder attack using chemical weapons, he and his military will pay a heavy price." After what was deemed to be a Sarin gas attack by the Syrian Army that killed civilians in early April, President Donald Trump bombed an airfield in retaliation.
Five U.S. defense officials—including one from U.S. Central Command—told BuzzFeed News that they do not know where the chemical attack will come from and they had no idea that the White House was planning a statement.
Potential threats of U.S. military action are usually agreed and organized among National Security Council agencies and Departments, including the Department of Defense and State Department.
Several defense officials also told the New York Times that the statement caught them off guard. It isn't clear how closely guarded the intelligence about the potential attack was.
Read more: Tillerson lets slip he wants regime change in Iran
The warning surprised Daryl G. Kimball, the executive director of the Arms Control Association. He told The NYT that he couldn't recall a pre-emptive public warning about the use of banned weaponed like this "in at least the last 20 years." Usually warnings are sent through diplomatic channels, he said.
Soon after the White House statement America's ambassador to the United Nations, Nikki Haley, tweeted that "any further attacks done to the people of Syria will be blamed on Assad, but also on Russia & Iran who support him killing his own people."
It is not the first time that the White House and President Donald Trump have eschewed the advice of cabinet members and military advisers to issue statements that could have sweeping national security implications.
During a speech at the NATO alliance's new headquarters at the end of May, Trump hesitated to affirm NATO's Article 5—which says an attack on one member is an attack on all—despite advice from his generals.
National security adviser H.R. McMaster, Defense Secretary James Mattis and Secretary of State Rex Tillerson had all worked to include a statement supporting Article 5 in Trump's speech, according to five sources that spoke with Politico. Trump reportedly took it out at the last minute.
The afternoon of June 9 Trump and Secretary Tillerson gave speeches that appeared to contradict each other.
Shortly before Trump spoke at a joint press conference with the leader of Romania, Tillerson told reporters that Middle Eastern nations that have put sanctions on Qatar are hurting the U.S. coalition against the Islamic State terrorist group. Not only that, but they are "impairing U.S. and other international business activities in the region," Tillerson said.
Trump had asked Tillerson to help "de-escalate" the situation. Yet during his press conference Trump said that "the time had come to call on Qatar to end its funding" for terrorism and to take action against the nation, appearing to support the sanctions.
Defence secretary, James Mattis, then rushed to assure Qatar of continuing American support as U.S. military aircraft fly outof al-Udeid base near Qatar's capital Doha on missions in Syria, Iraq, Yemen, and Afghanistan.
The White House statement Monday did not lay out precise details of what shape a "heavy price" for Assad would take after another chemical attack.