'The White Lotus' Ending Explained: Who Ended Up Dead on the HBO Show?
The White Lotus brought its first season to an end on HBO with an episode that finally answered the question asked in the opening minutes of the series—who was killed?
The HBO series, streaming now on HBO Max, began with Shane (played by Jake Lacy) at the airport, looking pretty shaken as two tourists asked him about the murder. As Episode 6 revealed, he had plenty of reasons to be shaken up by the killing.
Prior to the finale revealing exactly who was killed on The White Lotus, viewers had plenty of theories. Perhaps Shane had killed his wife Rachel (Alexandra Daddario), or perhaps his mother Kitty (Molly Shannon) was murdered. Other viewers, meanwhile, guessed that Tanya's (Jennifer Coolidge) self-destructing spiral could only end one way.
Who ended up dead on The White Lotus?
None of these, however, ended up as the final victim. At the end of Episode 6, we saw that it was Armond (Murray Bartlett) who was killed.
This murder came at the end of the feud between Armond and Shane. What began as Shane's feeling that they had been booked into the wrong room ended with Shane getting Armond fired.
Armond then took out his revenge in the most grim way he could think of: By defecating in Shane's luggage.
Unfortunately for Armond, he had not thought about an exit plan after getting his revenge on his most ungrateful guest. Shane came into the room while Armond was still in there, meaning the latter had to go hide.
Grabbing a pineapple knife, Shane tries to find Armond, only to be surprised by finding out. Shane lashed out with the knife, and before he knew what was happening, Armond fell into the bathtub dead.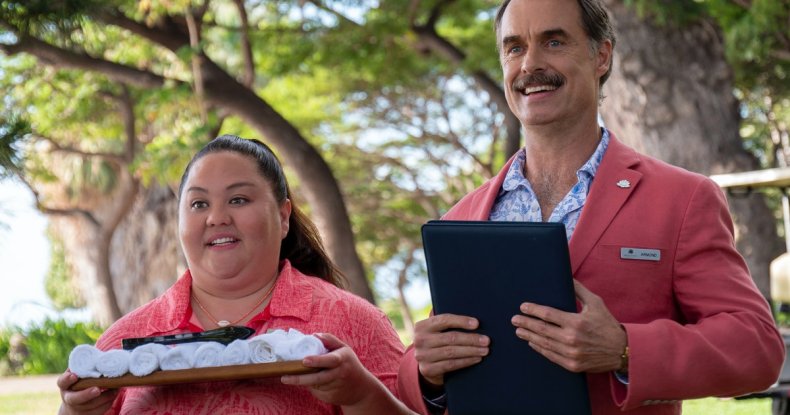 The White Lotus ends with Armond's remains being loaded onto the plane as Shane reunited Rachel, who says she is willing to give their marriage another go.
As for the guests that managed to survive their stay, Nicole (Connie Britton) and Mark (Steve Zahn) were also able to get over their marriage problems, and Olivia (Sydney Sweeney) and Paula (Brittany O'Grady) were able to fix their friendship.
As for the new couple Tanya and Greg (Jon Gries) look set to head to Aspen together – despite the latter having a likely terminal illness. Nicole and Mark's son Quinn (Fred Hechinger), meanwhile, manages to extend his stay in Hawaii after running away as his parents are boardng their flight home.
Asked about why Armond had to die, White Lotus creator Mike White told TV Line: "I knew how it was all going to play out when I started writing. I wanted to give Armond a good send-off. He had the best seating ever and then he had the greatest act of defiance ever — taking a crap in someone's bag. There's really nowhere to go from there."
As for viewers wondering about the turd left in the suitcase, White revealed: "We used two different CGI companies...We had a physical prop made for the close-up. And then there's a CGI shot of it coming out."