White Students Forced to Say 'Black Lives Matter' at School in Viral Video
Police in Ohio are investigating after a number of white students were allegedly physically assaulted and forced to say "Black Lives Matter" by classmates while being recorded at a Springfield elementary school on February 10.
Footage of the incident, which reportedly took place at Kenwood Elementary School, was released to local outlet Dayton 24/7 Now and posted on Twitter by Andy Ngo, a controversial right-wing political campaigner.
The event comes at a time of heightened tensions over the teaching of racial issues in schools, with conservatives trying to crack down on what they deem to be "critical race theory" in America's classrooms. Ngo, who has a track record of highlighting race-based clashes on social media, also acquired the police report of the incident, which he shared on Twitter.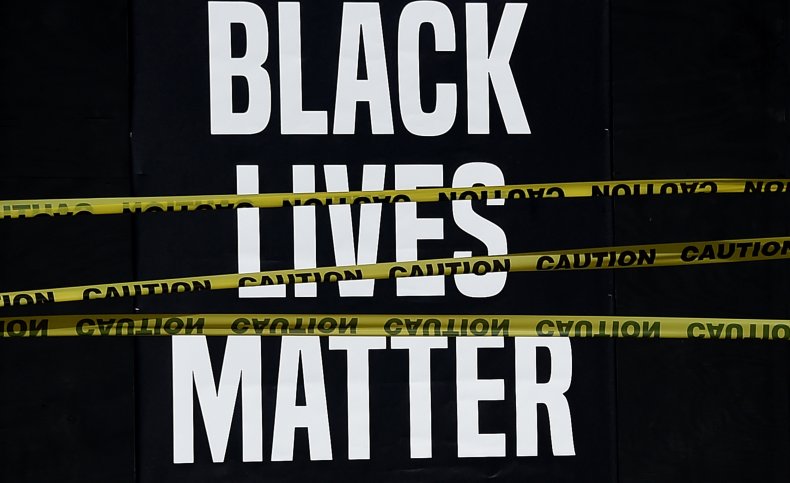 The report says the Springfield Police Department was alerted to the incident by the school on Monday, February 13, three days after it took place.
On arrival, they were met by the school's principal, who "stated that a group of Black students had gathered several white students on a specific spot of the playground, and forced them to state 'Black Lives Matter' against their will."
The police report continued: "The suspects also were apparently recording the white students whom were forced to make the statement.
"He [the principle] stated that a few of the students who had tried to avoid the situation, were chased down and escorted, dragged, or carried to the spot on the playground.
"One student was also punched in the head by one of the suspects."
A 17-minute surveillance camera video of the incident was published by Dayton 24/7 Now, which appears to show three students being dragged to a spot, forced onto their knees, and in one case punched in the head. The footage doesn't include any audio, so doesn't provide any information on what was being said.
A shortened two-minute version of the video was posted on Twitter by Ngo, where it was widely shared picking up more than 390,000 views.
According to the police report the incident is being investigated as a possible case of "anti-white" hate or bias, with Springfield Chief of Police Allison Elliott saying the force is "actively pursuing charges for the identified assaults that occurred" during the incident.
A statement on the incident was released on Thursday by the Springfield school district, which said: "As the police investigation involving elementary school students more than three weeks ago ended, the Springfield City School District was notified on Feb. 28 that video of the incident had been released.
"The Family Educational Rights and Privacy Act (FERPA) prevents the District from disclosing personally identifiable information or details about the discipline of a child to anyone other than their parent or guardian. As it relates to this incident concerning participants and staff involved, the Springfield City School District followed appropriate procedures in accordance with Board Policy.
"Moving forward from this experience, the District is working closely with counselors, mental health experts and multiple community partners and agencies to provide support to children and staff directly involved, as well as those not directly involved. The District will use this experience as an opportunity to strive for greater acceptance, grow and reinforce community connections."
Newsweek has approached both Springfield City School and the Springfield Police Department for additional details.
Separately, on February 16 an Asian woman posted video of a man racially abusing her on a San Francisco bus, then throwing an egg at a man who intervened.
In January a FedEx worker in Douglasville, Georgia, was praised on Twitter for his response to a racially abusive customer.