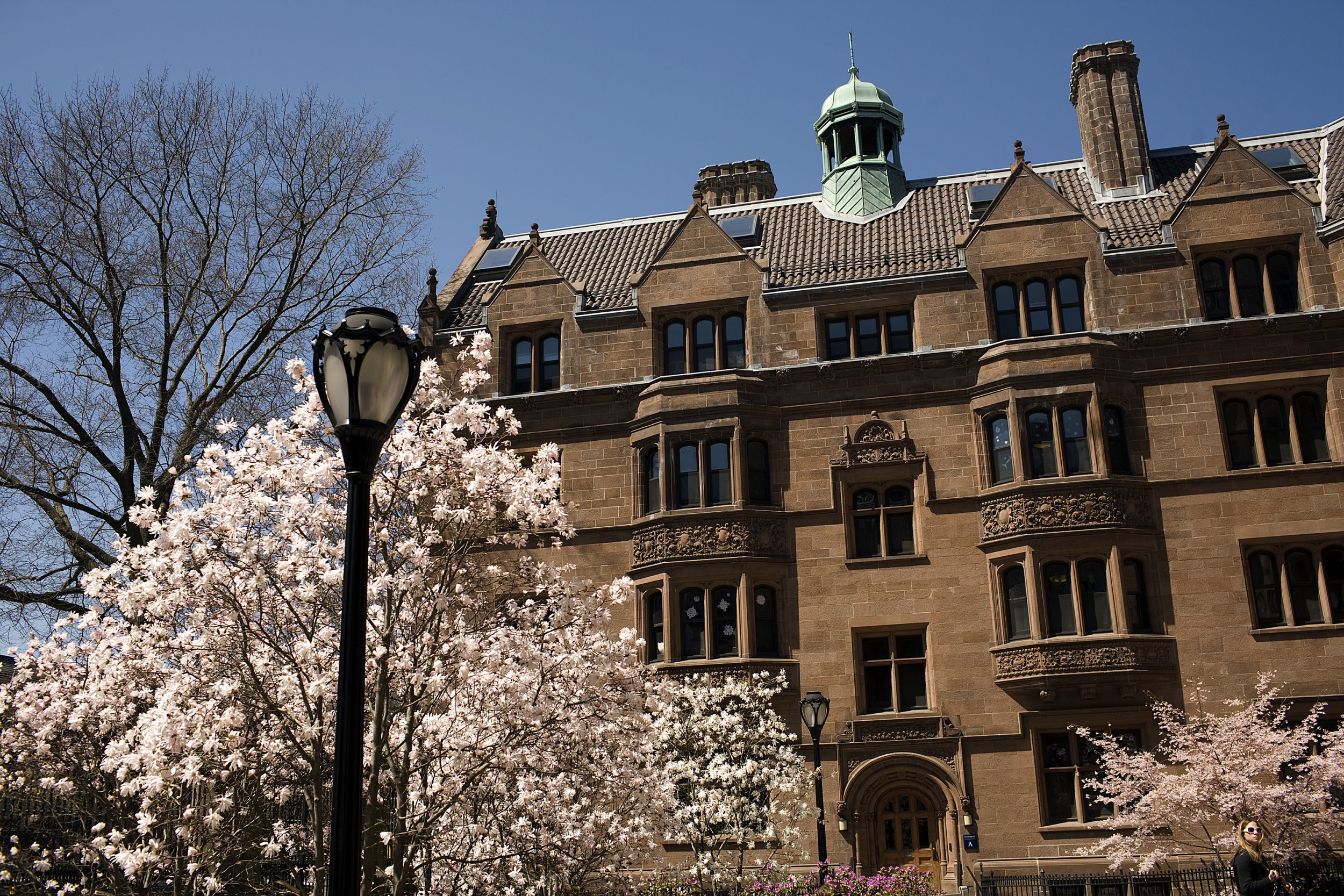 Updated |
A white graduate student at Yale called police after she discovered a black student sleeping in a common room area. Fallout of the incident has been captured on social media.
Yale graduate student Lolade Siyonbola filmed the moment campus police officers started asking her questions. They were called by Sarah Braasch, who found Siyonbola asleep in the building they both live in.
Siyonbola posted two videos online—one confronting Braasch in the hallway and another when the police arrive—after Braasch was allegedly involved in a similar incident with one of her friends in the past.
"This Sarah Braasch called the cops on my friend a few months ago for getting lost in my building. Today she messed—again—with the wrong one," Siyonbola wrote on Facebook.
In one 17-minute video, viewed more than 730,000 times on Facebook, Siyonbola can be heard getting frustrated with the officers as they continue to question her over the callout.
"I deserve to be here. I pay tuition like everybody else. I'm not going to justify my existence here," she said.
"She [Braasch] needs to be put in a institution so she can stop harassing people, that's all I'm interested in talking about."
After the post went viral, Graduate School of Arts and Sciences Dean Lynn Cooley emailed all PhD and masters students about the incident and reiterated how the campus needs to be more open-minded, reports Yale Daily News.
"Incidents like that of last night remind us of the continued work needed to make Yale a truly inclusive place," Cooley wrote. "I am committed to redoubling our efforts to build a supportive community in which all graduate students are empowered in their intellectual pursuits and professional goals within a welcoming environment. An essential part of that effort must be a commitment to mutual respect and an open dialog."
In a message to all graduate students, Yale's Vice President for Student Life, Kimberly Goff-Crews, also said she is "deeply troubled" by the incident.
"I have worked with administrators, faculty and students to strengthen the resources available to address incidents of racial bias, discrimination, and harassment," she added. "This incident and others recently reported to me underscore that we have work to do to make Yale not only excellent but also inclusive.
"Over the last 48 hours, I have been in discussion with Dean Lynn Cooley, Chief Ronnell Higgins, and other university staff, including Yale police, to better understand what exactly happened at the Hall of Graduate Studies, and how we can work together to avoid such incidents in the future.
"We still have so much more to do."
The episode is just the latest in a string of similar incidents that have caused outrage. These include the arrest of two black men who asked to use the bathroom without purchasing a drink while waiting for a friend at a Starbucks in Philadelphia and a group of black filmmakers who claimed they became swarmed by police, including being "tracked" by a helicopter, after checking out of their Airbnb rental in California.
Siyonbola did not respond to a request for comment, but did provide a follow up post on Facebook.
"Grateful for all the love, kind words and prayers, your support has been overwhelming," she wrote. "Black Yale community is beyond incredible and is taking good care of me. I know this incident is a drop in the bucket of trauma Black folk have endured since Day 1 America, and you all have stories. "
Braasch did not respond to a request for comment.
This story has been updated to include a statement from Kimberly Goff-Crews.