Who is Aaron Feis? Florida High School Football Coach Dies After Saving Students From Mass Shooting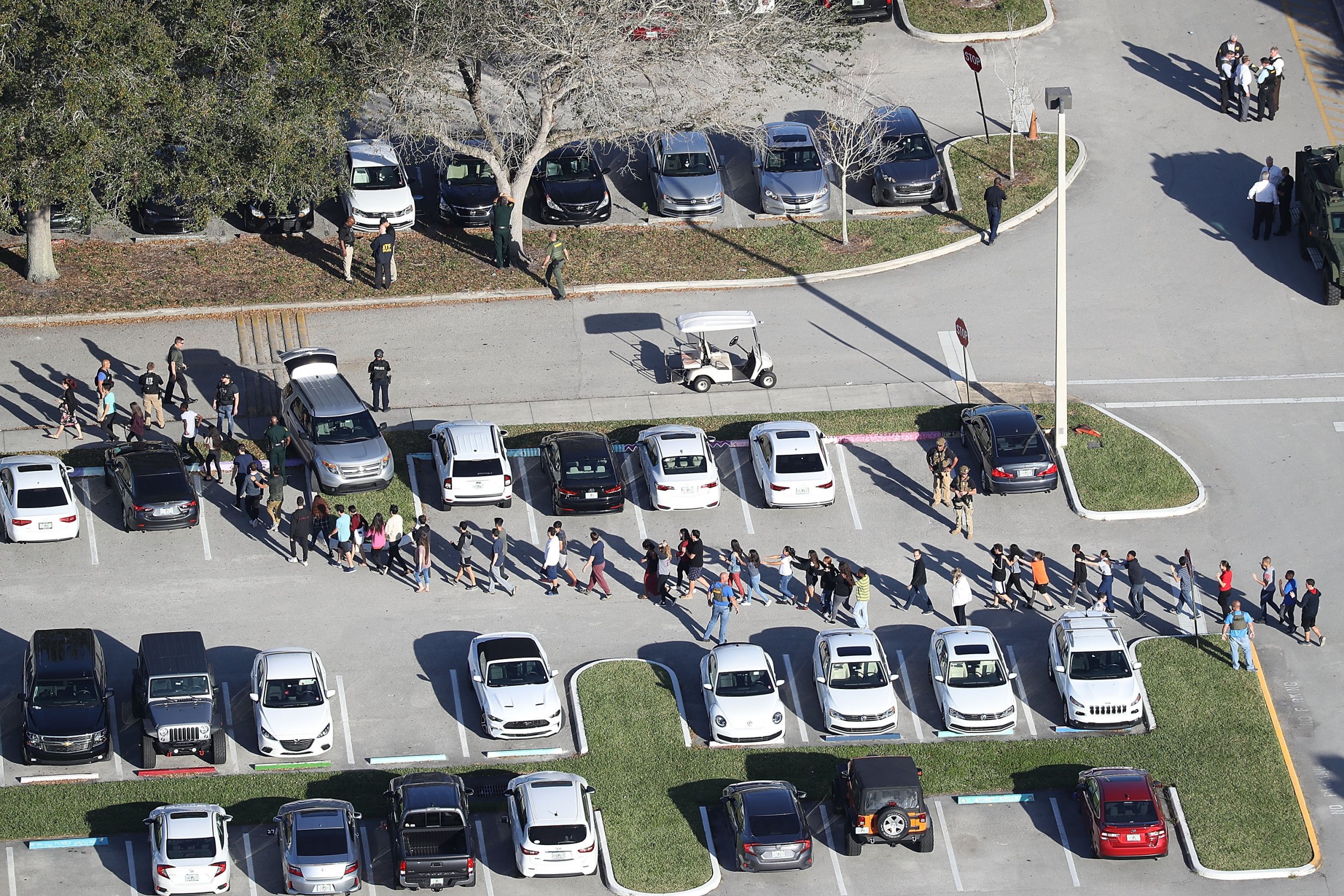 A football coach and security guard who shielded students from gunfire during Wednesday's deadly mass shooting at a Florida high school reportedly died Thursday.
Related: Who are the victims of the Florida high school mass shooting? What we know so far
Aaron Feis, who was an assistant football coach for Marjory Stoneman Douglas High School in Parkland, Florida, was working as a security guard Wednesday when shots were first fired, according to the Associated Press.
The school's football program announced Feis's death on its Twitter page.
"It is with great sadness that our Football Family has learned about the death of Aaron Feis. He was our Assistant Football Coach and security guard. He selflessly shielded students from the shooter when he was shot. He died a hero and he will forever be in our hearts and memories," the tweet read.
A friend of Feis said on Instagram Wednesday that he was a "hero" and was in critical condition after protecting students from the gunman.
Feis attended the high school and graduated in 1999. He reportedly worked with the school's junior varsity team, having played as a lineman for the same team, as well as the varsity team, from 1995 to 1998. Feis lived in Coral Springs with his wife and daughter.
The accused gunman, Nikolas Cruz, was detained by police after Wednesday's shooting and was charged with 17 counts of premeditated murder Thursday morning.
Broward County Sheriff Scott Israel told reporters that Cruz had "countless magazines" along with the rifle.
The 19-year-old was a former student who had been expelled from the school and legally purchased an AR-15 allegedly used in the shooting, according to reports.
Cruz moved in with a friend's family around Thanksgiving. The family's attorney, Jim Lewis, told the Sun Sentinel that Cruz already owned the assault rifle when he moved in. Lewis also said the family had not seen Cruz fire the AR-15, only pellet guns.