Who Are Drew Dixon, Tina Baker and Toni Sallie? 3 Women Accuse Russell Simmons of Rape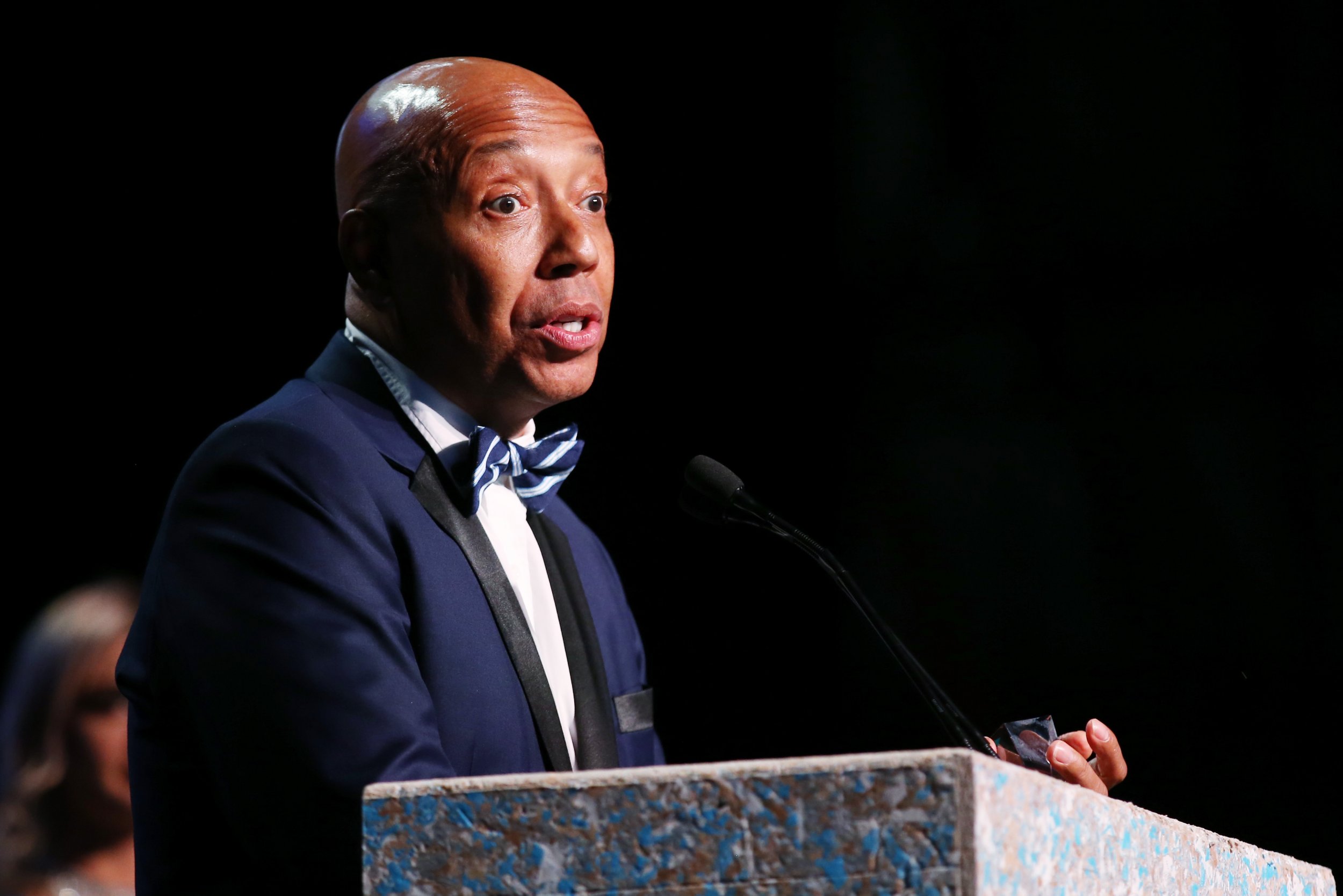 Three women—Drew Dixon, Tina Baker and Toni Sallie—accused music mogul Russell Simmons of rape in a bombshell New York Times report published Wednesday evening.
In 1995, Dixon was a 24-year-old executive working at Def Jam, Simmons' famous record label. She accused the mogul of exposing himself multiple times and raping her in his apartment.
Baker, a singer, told the Times Simmons raped her in his apartment in the early '90s when he was representing her.
Sallie, a music journalist who met Simmons through work, claimed Simmons raped her in 1988 after the two stopped dating. She told the Times he invited her to a party, but the place was empty when she arrived. The mogul then led her to the bedroom.
"He pushed me on the bed and jumped on top of me, and physically attacked me," she told the Times. "We were fighting. I said no."
Simmons denied the women's claims. "I vehemently deny all these allegations. These horrific accusations have shocked me to my core and all of my relations have been consensual," Simmons's said in a statement to the Times. "I have enormous respect for the women's movement worldwide and their struggle for respect, dignity, equality and power."
In November, Simmons stepped away from his business empire after he was accused of sexual assault by screenwriter Jenny Lumet in a piece published by The Hollywood Reporter.
"While her memory of that evening is very different from mine, it is now clear to me that her feelings of fear and intimidation are real," Simmons said in a statement last month. "While I have never been violent, I have been thoughtless and insensitive in some of my relationships over many decades and I sincerely and humbly apologize."
Lumet came forward just days after model Keri Claussen Khalighi first accused Simmons of assault, saying he attacked her in 1991 when she was 17 years old.
The Times piece, written by Joe Coscarelli and Melena Ryzik, sheds light on new allegations against Simmons that the accusers say disrupted their careers and lives. For instance, Dixon's first big project, a soundtrack featuring A Tribe Called Quest and Tupac, went platinum—yet she walked away from working in hip-hop. Now a lawyer, Baker said she lost years of work as a singer and was unable to be intimate with a man for years because of the alleged assault.
Amid the #MeToo movement, Simmons is one of many powerful men in the entertainment and media industry to be accused of sexual misconduct. NBC's Matt Lauer was fired for inappropriate sexual behavior, actor Kevin Spacey was fired from House of Cards and Harvey Weinstein was fired from his production company after multiple allegations of assault, to name just a few.