Who Are Prince Harry's Exes, Chelsy Davy and Cressida Bonas? One Didn't Want to Be a Princess and the Other Didn't Love Him
Prince Harry gets his fairytale ending when he marries former Suits star Meghan Markle on May 19. But the 33-year-old royal hasn't always had it easy when it comes to love.
Prior to Markle, 36, Harry had two ultra high-profile relationships: Firstly there was Chelsy Davy, daughter of millionaire Zimbabwean safari operator Charles Davy, between 2004 and 2011, and then actor-and-model Cressida Bonas, between 2012 and 2014.
According to Prince Harry biographer Katie Nicholl—whose new book Harry: Life, Loss and Love is out now—neither of the royal's previous relationships were right for marriage.
"He was so in love with Chelsy Davy that he etched their names into the tree trunk of one of the trees on the Davy family estate," Nicholl tells Newsweek. "He thought he was going to be with Chelsy forever. I think it was a case of the right girl at the wrong time, coupled with the fact that Chelsy simply didn't want the life of a princess."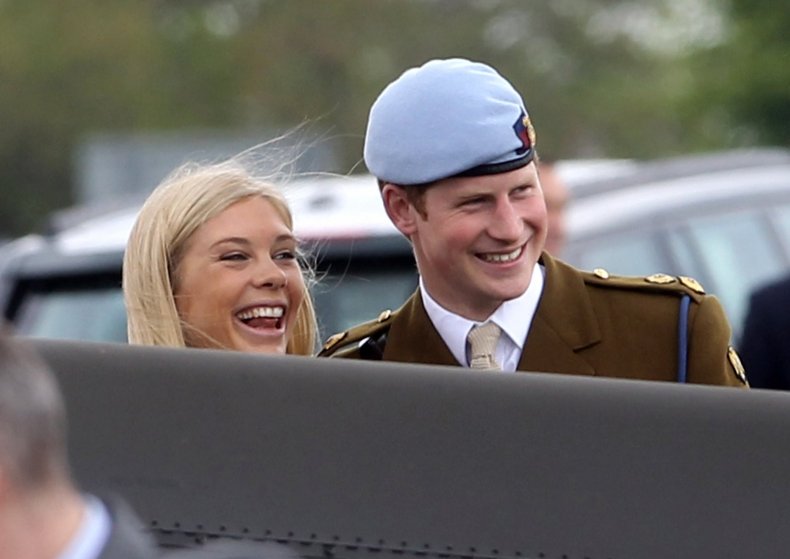 Harry and Davy, 32, were said to have had a combustible relationship at times but Harry showed public devotion to his girlfriend. Davy attended the 2011 wedding between Prince William and Kate Middleton, for example.
"Ironically, it was watching the royal wedding and being part of it that actually made her realize there was no way she could go through this," says Nicholl, who is royal correspondent for Vanity Fair and the Mail on Sunday.
"They did try to give the romance another shot as recently as 2015. He went out to Africa to do some conservation work and went on a detour to Cape Town to meet up with Chelsy, I was told, for one final hurrah. I think that's the moment they both realized they'd be better off as friends, that there was never really any chance—they'd both moved on and there was too much water under the bridge."
Related: Inside Prince Harry and Meghan Markle's wedding—who's invited?
Cress-fallen
Harry was reportedly introduced to aspiring actor Cressida Bonas, now 29, in 2012 by his cousin Princess Eugenie. They split up in 2014, says Nicholl, because Bonas didn't feel the spark that Harry did.
"I interviewed quite a lot of Cressida's friends and family members. I was told she didn't love him enough," says the author. "She and Harry were very happy and were in love. But, I think, for Cressida, her ambitions were to become an actress, she hated being defined as Prince Harry's girlfriend."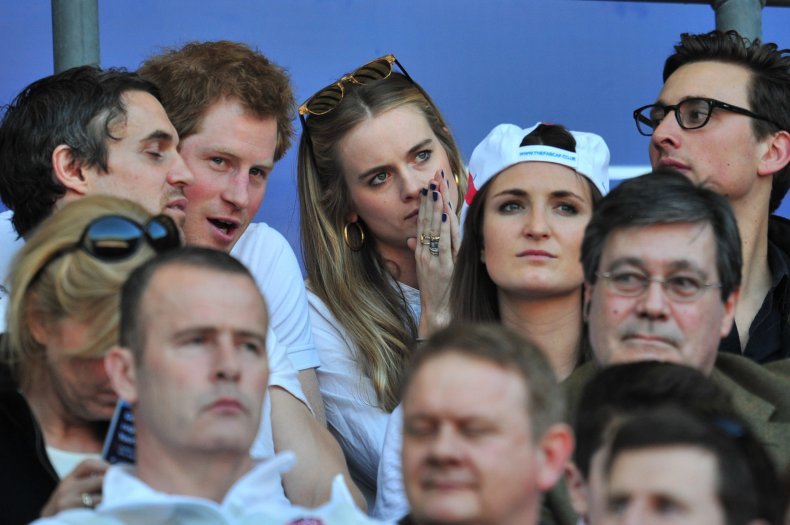 Bonas, who appeared opposite Alicia Vikander and Judi Dench in the ill-fated Weinstein Company movie Tulip Fever, was overwhelmed by speculation of a royal marriage, according to the royal expert.
"Although she loved him, I was told my someone very close to her that [Cressida] didn't love him enough to make all the sacrifices that entailed being a royal fiancee," says Nicholl. "When her family started talking about rumors of wedding bells, Cressida was very keen to shut down and say it's too soon for her. I don't think there was ever a real possibility it was going to end in a wedding, because she wasn't ready."
Harry: Life, Loss and Love is available now via Hachette