Ghislaine Maxwell Starz Doc Aims To 'Embarrass' Police Into Charging Others
Who Is Ghislaine Maxwell? is the gripping documentary series on Starz about the rise and fall of British socialist Ghislaine Maxwell.
In December 2021, Maxwell was convicted of recruiting and grooming teenage girls to have sexual encounters with Epstein between 1994 and 2004.
From her early years growing up with a father like Robert Maxwell, to her Oxford days and high-flying days as part of London's elite, the three-part documentary series asks the question who really is Ghislaine Maxwell and how did she end up where she did?
Although the documentary is mainly focused on Maxwell and her crimes, the final episode of the show also hopes to "embarrass" the authorities into investigating other men involved in the sex scandal, executive producer Dorothy Byrne told Newsweek.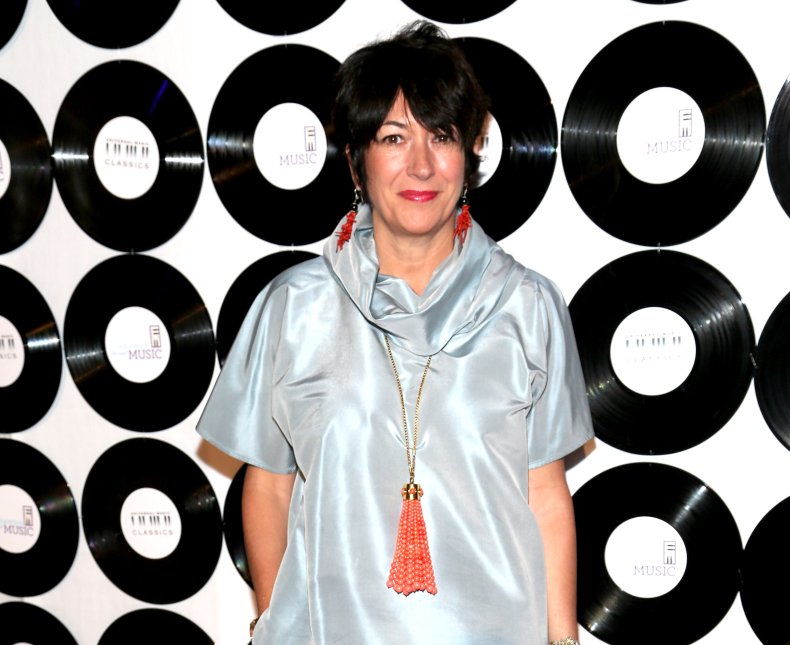 The final episode will air on Sunday, July 10 at 9 p.m. ET on Starz and will explore her criminal trial and conviction.
Maxwell was sentenced to 20 years in prison in June. She appealed her sentence and conviction on July 7 and is currently awaiting consideration by the U.S. Court of Appeals.
Speaking to Newsweek, Who Is Ghislaine Maxwell? executive producer Dorothy Byrne described how Maxwell worked at an "extraordinary level" to "procure young women and girls" for Epstein.
Byrne also shared that after working on the series for two years, she felt "very surprised, shocked, and horrified" that no man has been taken to court for their involvement in the Jeffrey Epstein case, considering the magnitude of their crimes. After all, Epstein had connections to some of the most powerful and most famous people in the world.
His victims also spoke of not only being sexually abused by Epstein but by others at his private island, Little Saint James in the U.S. Virgin Islands.
Byrne even referred to one of the lawyers in Who Is Ghislaine Maxwell? who described Epstein's and Maxwell's abuse as a "pyramid sex scheme" and the island of Little Saint James as a "sex trafficking factory."
Byrne told Newsweek: "I hope that this film, along with other work by journalists, will embarrass the authorities into investigating the other men. I mean, what is going on here? Why is it that no men have been pulled in and charged? Because these girls and young women, they state that they were passed around to other men as well. Where are the other men? Why is it that it's only a woman who has been prosecuted? And it is right that she was prosecuted but where are the men?
"The lack of prosecution of men is an absolute scandal and a shame on the face of the United States of America."
So far, nobody else has been charged in connection with Epstein and Maxwell. Prince Andrew settled out-of-court with Epstein's accuser Virginia Giuffre in a civil sex case.
Giuffre alleged she was sexually abused by Prince Andrew in three locations, the first at Maxwell's London home, then Epstein's Manhattan townhouse, and in the Virgin Islands. Andrew has denied these allegations and insisted he has no recollection of meeting Giuffre.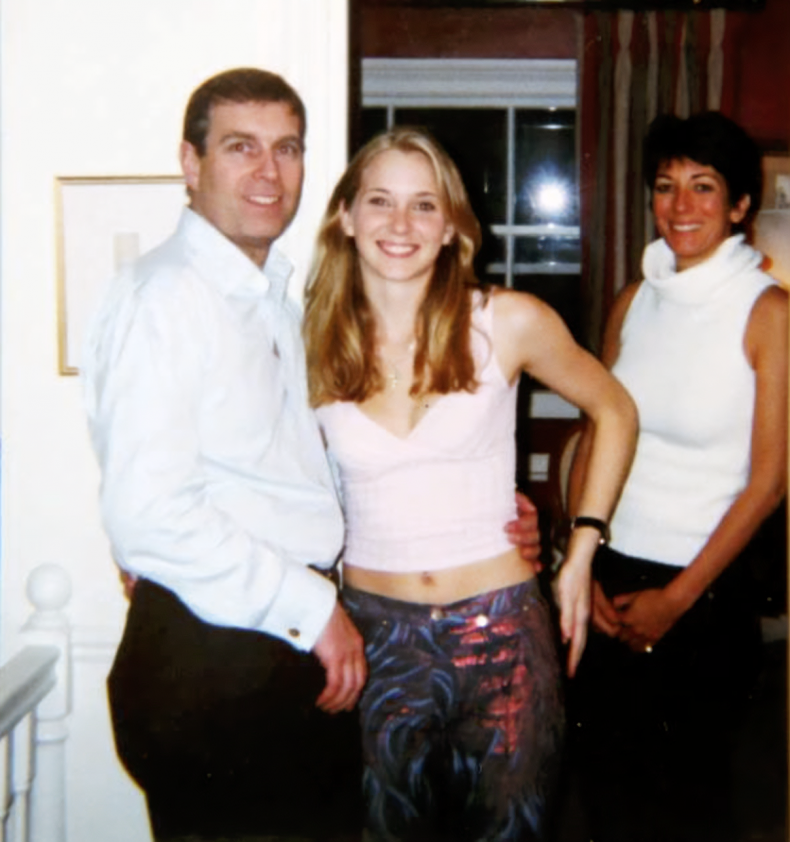 Byrne said: "I'm very, very surprised, shocked, and horrified that no man has been taken to court. And I think it's absolutely right that Ghislaine Maxwell will be taken into court, and that she was sentenced to 20 years because what she did was utterly wicked but I'm amazed that in the United States, which has extraordinary police forces, they have not managed to bring a single man to justice.
"I'm surprised that they were so flagrant about what they did and yet, people didn't really realize what was going on. Some of it was hiding in plain sight. She talked about collecting 'girls for Jeffrey' as she puts it, and I've done a lot of films about sex crimes, but it was the industrial scale of what they did. She was providing him with three girls or young women a day. I mean, that is absolutely extraordinary, and she was going out on the street in our car, just picking them up on the street.
"It's the huge scale of it and that scale was only made possible because of Ghislaine Maxwell because she knew how to win the trust of these young girls.
"She was middle-aged, a number of them thought she was actually married to Epstein. She had a top-class accent, she was beautifully crafted, so she didn't look like a sleazy, procuress. She looked like a highly respectable woman and that's how she went about doing it. But the scale of it is astonishing."
As for how Maxwell ended up in the position she is in today, Byrne said it would be "impossible" to know. However, by exploring her past, you may come to some "understanding."
She reflected: "I think it's impossible to know exactly why she committed the crimes, but I think by looking at her life in detail, you start to get some understanding of her.
"Undoubtedly, she got used to great wealth when she was young, and she loved being the center of attention. And when she lost all her money, with the death of her father, she was very unhappy and some people say, quite at a loss but then she met another very rich man, who, the gave the potential path for her to gain great wealth, be the center of attention, and live an extraordinary lifestyle in the way that she had before.
"What we discovered was that she really tried her best to get him to marry her. And when that didn't work, she stayed with him. He gave her great wealth, she worked for that wealth and the way in which she worked for the wealth was to procure young women and girls. At an extraordinary level. One of the lawyers [in Who Is Ghislaine Maxwell?] called pyramid sex scheme and call the island which Epstein owned a sex trafficking factory."
Who is Ghislaine Maxwell? airs Sundays at 9 p.m. ET on Starz.