Who Is Jeremy Corbyn, the 'British Bernie Sanders' Who Shocked the Media With His Election Result?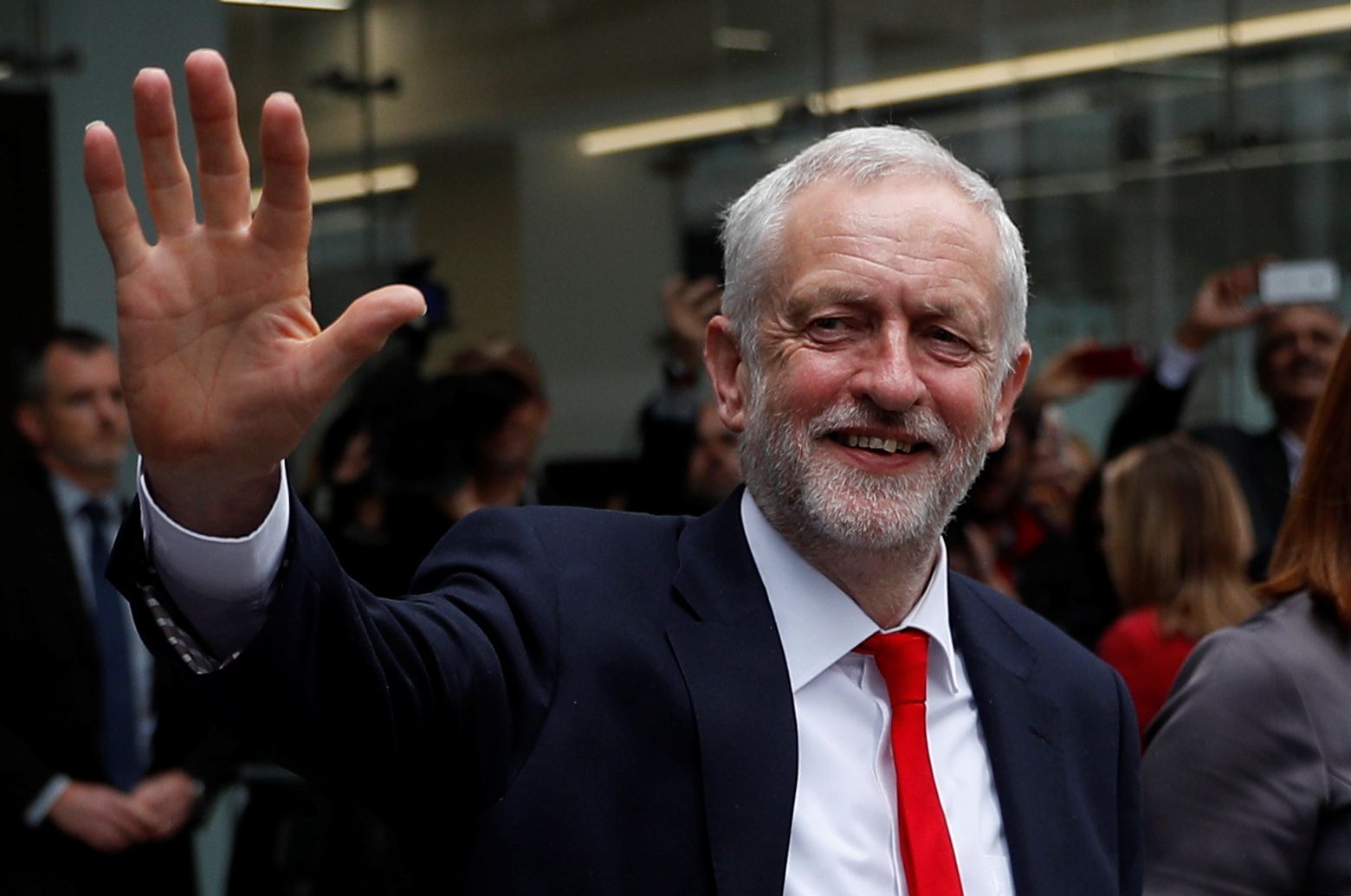 It wasn't supposed to be like this. Jeremy Corbyn, the most left-wing leader of Britain's opposition Labour Party in decades, was supposed to crash and burn in Thursday's general election. He was too radical, too unpolished, too old-fashioned.
In the event, while he didn't win, Corbyn grew his party's support and denied Theresa May's Conservatives the majority they sought. He boosted Labour's share of the vote by about 10 percent, from just over 30 percent in 2015 to just over 40 percent now. That's the largest jump in vote share for any party since 1945's landslide victory for legendary Labour leader Clement Attlee, famous for introducing Britain's free health care system.
And Corbyn improved on 2015 where it really counts: the number of seats. As I write, not all the results are in, but Labour holds 261 of the U.K.'s 650 parliamentary constituencies, up from 232. The gains decimated the Conservatives' fragile 12-seat majority.
Asked by the BBC to explain the results, John Woodcock, a Labour lawmaker from the party's moderate wing and one of Corbyn's fiercest critics, was lost for words: "I have no idea," he laughed. He was just expressing in honest terms what much of Britain's political establishment is feeling on Friday. But understanding how the "unelectable" Corbyn defied expectations will be essential. Who is Jeremy Corbyn, and why did he cause such a shock?
Corbyn is a lifelong left-winger, pacifist, anti-nuclear campaigner, serial protester and uncontrollable rebel for much of Labour's last stint in government—and he became the unlikely leader of the party in 2015 when he won a vote among party members and supporters in a surprise landslide. The right wing of Labour, including the bulk of his parliamentary party, have repeatedly sought to oust him as an unsuitable leader.
"British Bernie"
Occasionally referred to by Americans as a "British Bernie Sanders," Corbyn does share similarities with the Vermont senator. Both proudly call themselves socialists, both have galvanized grassroots support in left-wing parties, and both look like cranky grandfathers. The difference is in their political history. Although Sanders has regularly aligned himself with the Democratic Party, he is a political independent. Corbyn, on the other hand, is a Labour Party man through and through. He has sat in parliament as an MP for the party since 1983.
Corbyn also doesn't have much love for the U.S.: Like many on the British left he has been a critic of Nato, of U.S. adventurism in Iraq and Afghanistan, and of American policy toward South America. More recently, during the election campaign, he said that as prime minister he would called up Donald Trump to say "sorry mate, you're wrong," on climate change.
But Corbyn fought the 2017 election in his normal unpolished style, and delivered a campaign that was appealing to voters not just in Labour's urban strongholds like London, but in some less comfortable areas like the southeastern town of Canterbury, which Labour took off the Conservatives for the first time.
His team put his appeal down to his policy platform. Corbyn's manifesto, while not the radical leftist document some of his hard-core supporters might have liked, was more boldly left wing than any put out by the party for decades. It included pledges to nationalize Britain's railways and water utilities, make university tuition free for all, and introduce a new levy on corporations that pay salaries above £330,000 ($419,800).
Policies like these have been dismissed as unworkable, anti-business, or backward looking by many in Britain's political establishment. But many of them are very popular with ordinary voters. "These are things which have been off the table for 40 years and is actually where the majority of people are; this is where the mainstream of politics is," a senior Labour source speaking anonymously about the manifesto tells Newsweek.
Traditional policies, non-traditional voters
Plus, while official figures have yet to be released, it looks likely that more young voters turned out to the ballot box in this election than in 2015—and young people usually vote in much lower numbers than older generations. Corbyn appears to have galvanized the youth vote; he 18-24 age group overwhelmingly backs him. Despite being 68 years old, his focus on public services and education, his idealism, and his unspun manner appeals to them. And support from leading British rappers like JME, founder of the London collective Boy Better Know, who said Corbyn was "someone we trust, someone that's human," was an arresting feature of the campaign.
Corbyn is unlikely to be able to form a government—the Conservatives are well ahead on seats—but his performance will guarantee him a place at the top of the Labour Party for some time to come. That means Britain, and the world, won't be able to ignore his message.