Who Is Joel McElvain? DOJ Official Resigned After Justice Department Announced it Would Not Defend Obamacare Protections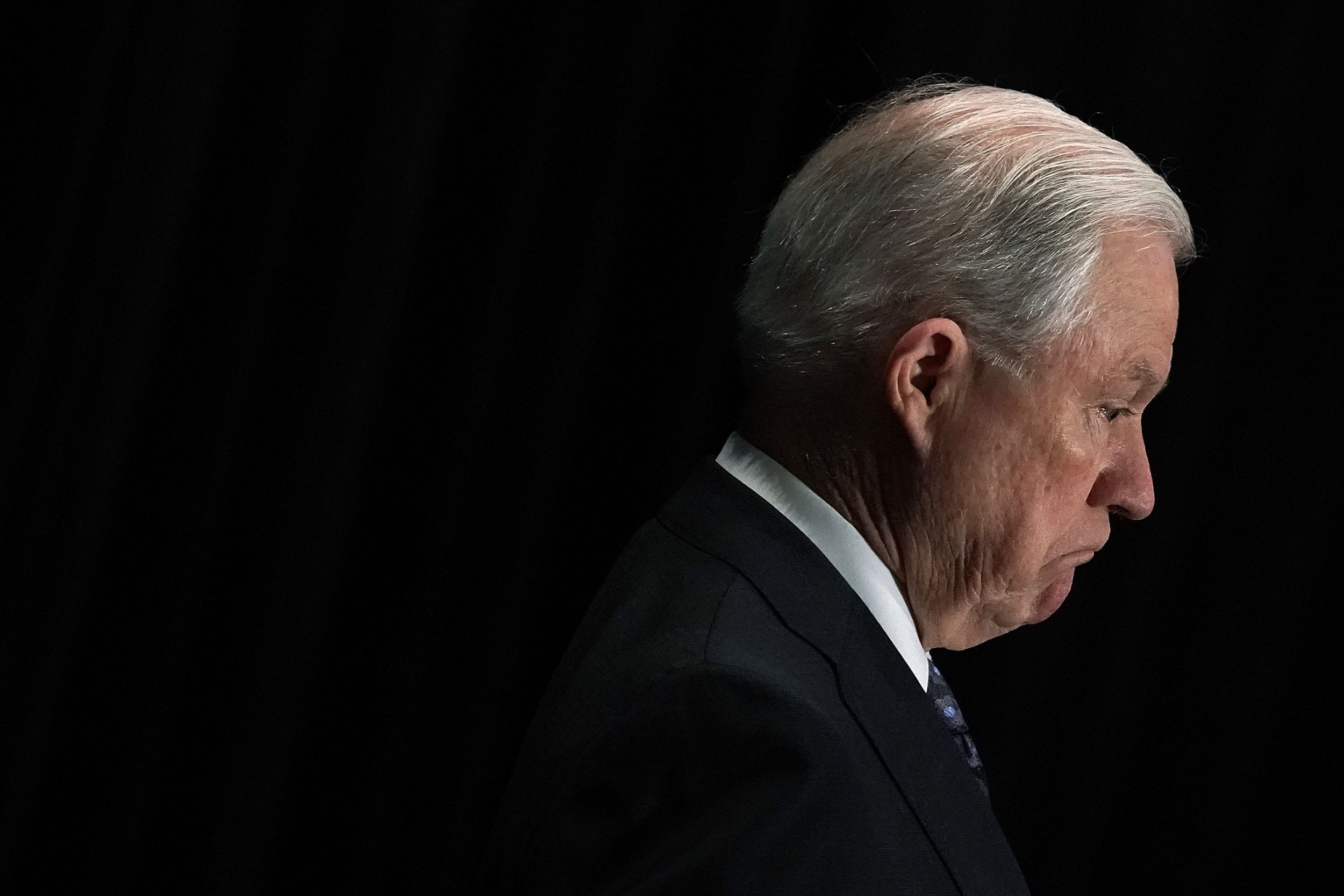 A senior Department of Justice official has resigned after the Trump administration announced it would no longer defend a key provision of the Affordable Care Act (ACA), popularly known as Obamacare.
Attorney Joel McElvain submitted his resignation letter on Friday, just a day after Attorney General Jeff Sessions told Congress the agency would not be defending the ACA against lawsuits launched by Republican-led states, the Department of Justice has confirmed.
A department spokesperson told Newsweek McElvain's last day will be July 6.
A coalition of 20 states, including Texas, Wisconsin and Florida, launched a lawsuit claiming that a provision requiring most Americans to have minimum health coverage or face a tax fine is unconstitutional.
On June 8, Sessions told Congress that while the executive branch "has a long-standing tradition of defending the constitutionality of duly enacted statutes if reasonable arguments can be made in their defense...I have concluded that this is a rare case where the proper case is to forgo defense," CNN reported.
McElvain had reportedly withdrawn from the lawsuit along with two other Justice Department employees shortly after Sessions's announcement.
The attorney, who has spent more than two decades with the department, started there in 1997, according to his LinkedIn profile.
He was promoted to assistant branch director of the department's Civil Division, Federal Programs Branch, in February 2015, a position he held until his resignation last week.
Related: Twenty states say Trump's tax bill makes Obamacare unconstitutional, launch lawsuit
In 2013, McElvain received the Attorney General's Award for Exceptional Service, presented to his team for its successful defense of the ACA, which the Justice Department called a "landmark piece of legislation."
"With high stakes and a staggering volume of work to be done, this team withstood intense pressure and showcased superb litigation skills in drafting the law's defense to constitutional challenges and lawsuits," the Justice Department said in a November 25, 2013, press release.
Several department employees who worked with McElvain told The Washington Post that the attorney was expected to be promoted to director of the Federal Programs Branch, which responds to constitutional challenges to federal statutes and suits looking to overturn government policies and programs.
This article has been updated with a statement from the Department of Justice.