Who is Mallory Hagan? Former Miss America Winner Responds to CEO Sam Haskell's Vulgar Emails About Her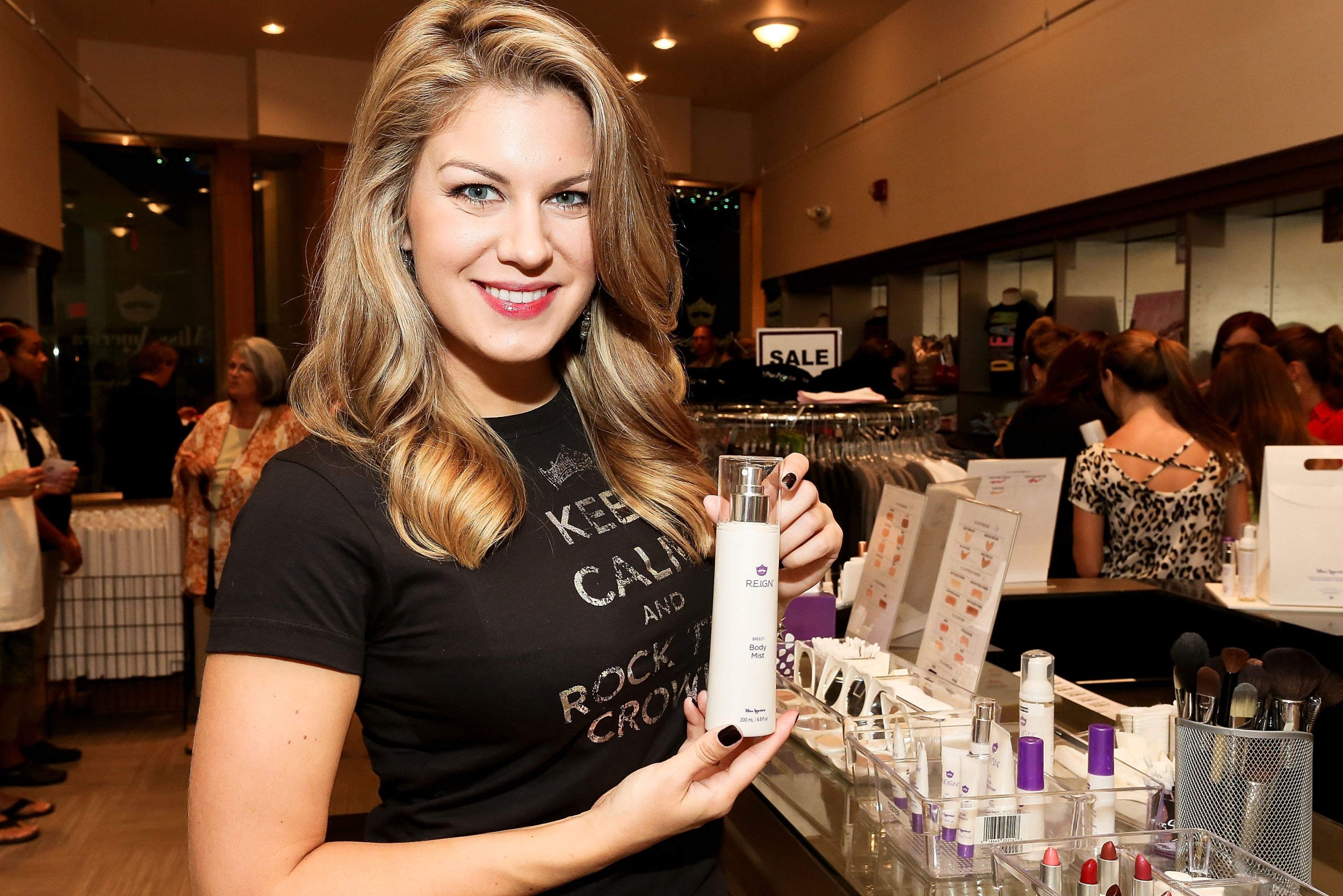 Mallory Hagan, the 2013 Miss America winner who was the subject of disparaging remarks concerning her sex life and her weight from Miss America Organization CEO Sam Haskell has responded to the story saying the experience has been "difficult to relive."
Following the leak of the scathing internal emails by the Huffington Post on Thursday, Hagan, 28, said in a video posted to Twitter Friday morning that she hopes the story "will bring light to the type of behavior that's been in leadership of the Miss America Organization" and "really help us put in place people who care and embody the mission of Miss America," the pageant which aims to empower women and provides scholarships.
"Having someone bully you, belittle you, demean you, degrade you in any way is not OK, no matter what," Hagan continued.
Through tears, the former Miss America added: "I'm truly an advocate for others—and sometimes it can be the most hard to advocate for yourself."
In internal emails sent in 2014 and 2015, Haskell spoke disparagingly about Hagan's sex life, saying that a man who she had allegedly been romantic with should "have a blood test because we lost count of the number of men she slept with at 25."
Haskell also mocked pictures of Hagan in emails sent in January 2015, calling her "huge" and "gross," according to emails obtained and published by HuffPost.
Hagan replied to a Twitter user who called out Haskell's behavior and asked, "You do have a mother don't you?" Hagan pointed out that Haskell has published a book titled Promises I Made My Mother.
On Instagram, Hagan posted an image that reads: "Speak the truth, even if your voice shakes."
The Miss America Organization said Thursday it had investigated the allegations of inappropriate comments and terminated one person responsible for the comments, former Miss America telecast script writer Lewis Friedman. The spokesperson added the the organization "has started the process of instituting additional policies and procedures for communication."