Who Is Patrick Mahomes' Wife? Brittany Mahomes Was a Soccer Player Too
Brittany Matthews Mahomes has found herself in the spotlight in recent months as her star continues to rise in the wake of husband Patrick Mahomes' successes with the Kansas City Chiefs.
With her star quarterback husband helping the Chiefs defeat the Philadelphia Eagles 38-35 in the Super Bowl, Matthews Mahomes has become a media fixture, showing that she's no shrinking violet when it comes to celebrating.
Some have been critical of her rising profile, especially on social media, and say she has been trumpeting her husband's successes too much. Podcaster Joe Rogan, for instance, has hit out at her, with Brittany clapping back.
There was a time, when Patrick was still an NFL upstart after his successful college years, when Matthews Mahomes was a professional soccer player, with a career in Europe on the horizon.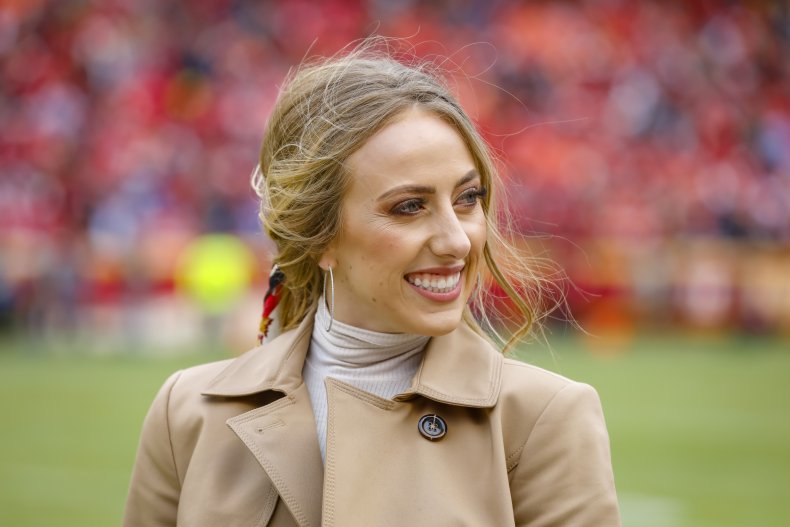 The Mahomes first met when they were in high school in Whitehouse, Texas. At the time, Patrick was playing football and baseball, while Brittany was excelling in athletics and soccer.
During their sophomore year, they began dating, and one of Mahomes' earliest Instagram posts shows them as a young couple getting ready to attend a prom in 2013.
The couple were forced apart, by distance but not by heart, when Patrick was recruited to Texas Tech University in Lubbock, nearly 440 miles away from Brittany, who was at the University of Texas at Tyler, where she played soccer.
After the 2017 NFL draft, Mahomes was picked by the Chiefs, and he settled in Missouri to pursue his pro career, while Brittany was headed thousands of miles in a different direction.
She graduated with a kinesiology degree that same year, before signing to play professional soccer with the UMF Afturelding/Fram team in Iceland.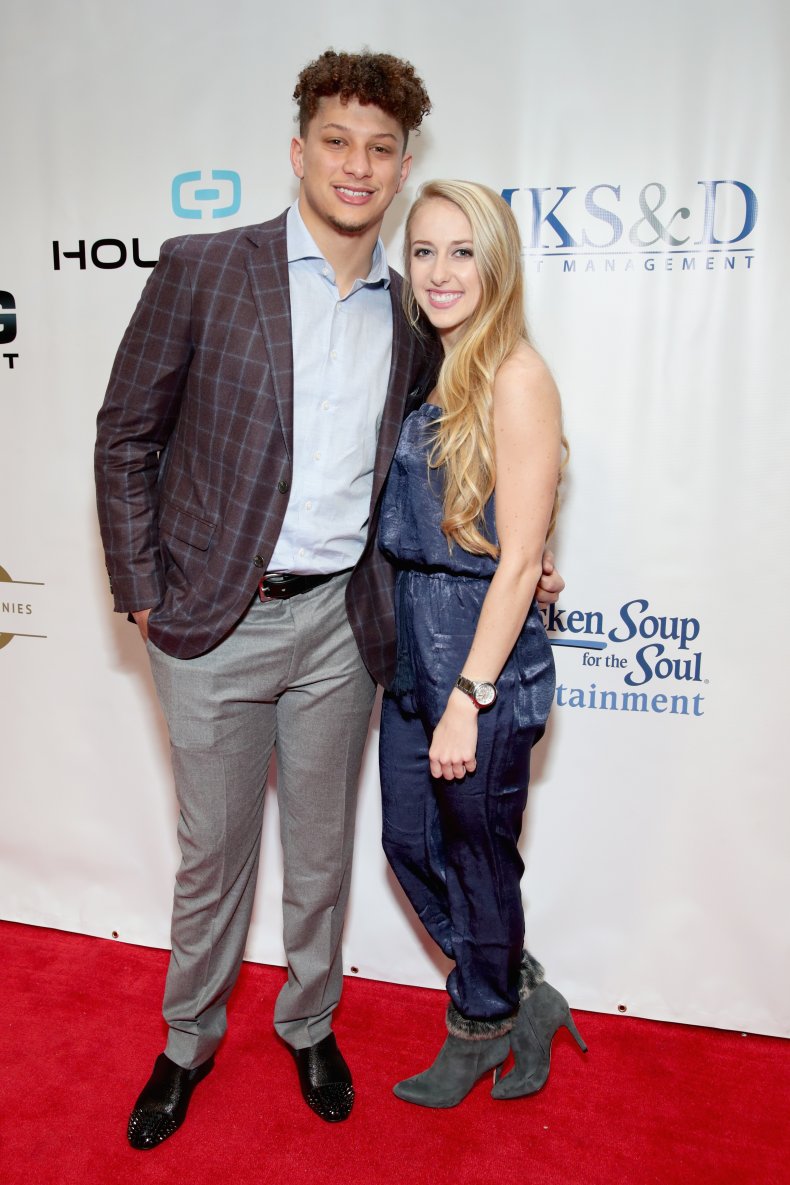 After winning the championship in her first season in Europe, Brittany decided she would rather be closer to home and flew back to the U.S. so that she could be with Patrick and set up her own business. Brittany Lynne Fitness became her focus, and she credited her time in Iceland for inspiring her to make health and wellness a profession.
Writing on her company's website, Brittany said: "By the end of my first season, I truly began to fall in love with being in the gym more than being on the soccer field. Playing sports my whole life got me into fitness and playing in college taught me about strength training, wellness and maintaining peak fitness to perform at an elite level."
After their decade of dating, Patrick proposed in 2020. On March 12, 2022, the couple married after welcoming their first child, daughter Sterling Skye, the previous February.
Brittany is still involved in soccer and is now co-owner of a women's team, the Kansas City Current, along with asset management entrepreneurs Chris and Angie Long, as well as Patrick, who joined the ownership team last year.
Do you have a tip on a sports story that Newsweek should be covering? Do you have a question about the NFL? Let us know via entertainment@newsweek.com.