Who Is Going To Play Mike Tyson in the Boxer's Hulu Biopic?
The life of Mike Tyson, one of the world's greatest heavyweight boxers, is about to be dramatized for the small screen.
Tyson may be known for his fierce boxing style, his face tattoo and his distinctive voice, but Hulu's Mike is keen to show the sportsman in what has been described as "an unauthorized and no-holds-barred" drama.
The boxer has remained one of the sport's most famous faces in the decades since his 1985 debut, his powerful boxing style earned him the nickname "Iron Mike" and saw him become the youngest heavyweight champion at the age of 20.
To tell Tyson's story the right actor is needed for the part, and the streaming platform has revealed the first-look at the actor who will be personifying the former heavyweight champion.
Who Is Going To Play Mike Tyson in the Boxer's Hulu Biopic?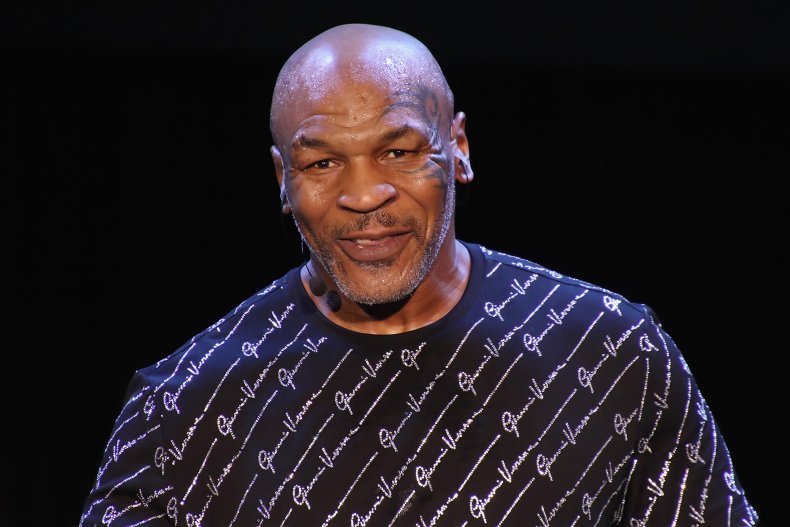 Hulu released a trailer for Mike on Wednesday, June 8 which showed Trevante Rhodes in the titular role.
Rhodes is best known for his leading role in Moonlight, Barry Jenkins' Oscar-winning film about a young African-American man struggling with his identity and his sexuality.
The actor has also appeared in another Hulu biopic, this one about Billie Holiday titled The United States vs. Billie Holiday in which he starred as Jimmy Fletcher, an agent for the Federal Bureau of Narcotics who tracked Holiday's every move.
Other notable films that Rhodes has been in include Netflix's Bird Box and The Predator reboot.
The Hulu limited series has been created by I, Tonya screenwriter Steven Rogers, who is also an executive producer on the project, and its aforementioned reference to being "unauthorized" certainly rings true.
Tyson has spoken out against Hulu's biopic and condemned the project in a since-deleted statement in February 2021, which read: "Hulu's announcement to do an unauthorized mini-series of the Tyson story without compensation, although unfortunate, isn't surprising.
"This announcement on the heels of social disparities in our country is a prime example of how Hulu's corporate greed led to this tone-deaf cultural misappropriation of the Tyson life story.
"Hollywood needs to be more sensitive to black experiences especially after all that has transpired in 2020. The real Mike Tyson authorized story is in development and will be announced in coming days."
Within a few weeks of this statement, the "real" authorized biopic was announced, a series titled Tyson starring Jamie Foxx in the lead role.
The series has Tyson's full backing and it will be directed by Antoine Fuqua and executive produced by Foxx and Martin Scorsese.
In a statement shared with Deadline at the time, Tyson said of the project: "I have been looking to tell my story for quite some time...
"I look forward to collaborating with Martin, Antoine, Jamie, and the entire creative team to bring audiences a series that not only captures my professional and personal journey but also inspires and entertains."
Hulu's Mike will premiere on Thursday, August 25.