New Netflix drama When They See Us has received critical acclaim since first airing on the streaming service on May 31. Written and directed by Ava DuVernay, the four-part miniseries chronicles the real life wrongful conviction and imprisonment of five black teenagers for the rape and assault of 28-year-old investment banker Trisha Meili in New York's Central Park in 1989.
Dubbed "the Central Park Five," Antron McCray, Kevin Richardson, Yusef Salaam, Raymond Santana and Korey Wise were coerced into giving false confessions by prosecutors, before spending a number of years behind bars.
Now, millions of people are hearing their harrowing story for the first time. And it's all thanks to one of the five—Raymond Santana.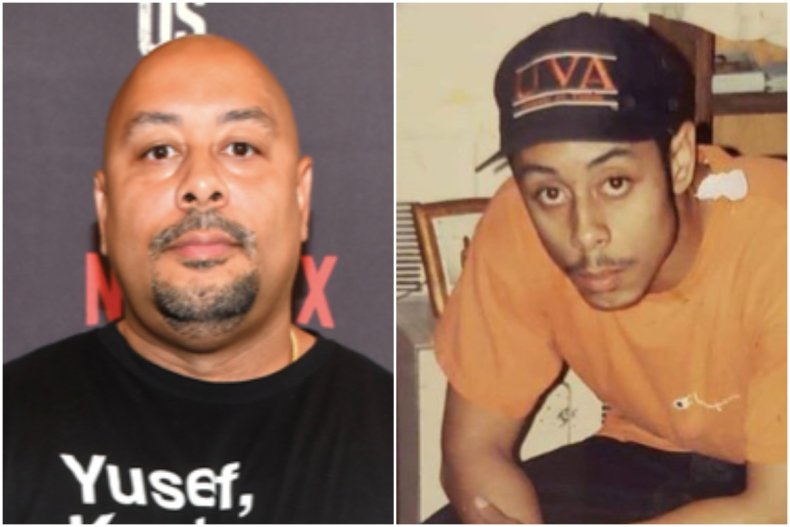 After watching Selma, Ava DuVernay's 2014 biopic of Martin Luther King, Santana reached out to the filmmaker on Twitter asking if her next film could be about the Central Park Five. "What's your next film gonna be on?? #thecentralparkfive #CP5 #centralpark5 maybe???? #wishfulthinking #fingerscrossed," he posted on April 21, 2015.
His wishful thinking came true. In 2017 Netflix greenlit a series based on the Central Park Five from Ava DuVernay, and two years later when the show aired the public finally got to see the true story of Santana and the other four wrongfully imprisoned men.
Growing up in Harlem with a passion for drawing, Santana was just 14 years old when he was arrested in 1989 for the attack on Trisha Meili. Despite a lack of evidence, the prosecution—spearheaded by Assistant District Attorney Linda Fairstein—went ahead and pursued his conviction of rape and assault, along with that of McCray, Richardson, Salaam and Wise.
Santana was tried as a juvenile and sentenced to five to 10 years in prison. He ended up spending five years there. A photo Santana posted to Instagram shows him in 1991 at Goshen Secure Center, a juvenile detention facility in Orange County, New York.
Despite being released from prison in 1995, Santana and the other four were not exonerated until 2002, when serial rapist and murderer Matias Reyes confessed from prison that he was the one who attacked Meili back in 1989.
The following year they sued New York City for malicious prosecution, racial discrimination and emotional distress, with the case being settled for $41 million in 2014. Santana now lives in Georgia with his daughter and used the settlement money to launch his own fashion line, Park Madison NYC.
Described on the brand website as "constructing lifestyle collections for the rebellious and chic outcast," one of the items you can purchase is "the Brotherhood tee" with the names of the Central Park Five on it. A portion of the proceeds goes towards the Innocence Project, which helps others who have been wrongfully convicted.
Speaking about When They See Us on Instagram, Santana said:
"#TheCentralPark5...when #TRUTH is your power. No matter how many times, they try to put out your light, as long as you stand on your square, and stay true to yourself. You will prevail, never give up, never settle. In 1989,we left in handcuffs and came back with a camera crew. We became fighters and now what you see here, is what you created. What you thought you destroyed. Stands proud and tall ,looks you in the eyes and is no longer afraid. You did this, and now you have to deal with your consequences. We will never let you forget."