Which Countries Still Recognize Taiwan? Two More Nations Switch to China In Less Than A Week
Taiwan's few formal diplomatic ties became even fewer this week as it lost the recognition of two more countries that instead chose to establish relations with China.
Rival governments in Taipei and Beijing both view themselves as the rightful leadership of China, with the overwhelming majority of the international community siding with the latter in the decades since its communist forces won a civil war in 1949. On Friday, the tiny Pacific island nation of Kiribati became the latest country to switch to the mainland Chinese leadership, which continues to claim sovereignty over Taiwan.
Taiwanese President Tsai Ing-wen said she and her officials "truly regret the Kiribati government's decision," which the leader described as "to leave the true friend they had in Taiwan to act as China's pawn." Tsai accused China of attempting to influence Taiwan's upcoming election and said "the Taiwanese people will not abandon their determination in the face of China's thuggish oppression."
In Beijing, however, Chinese Foreign Ministry spokesperson Geng Shuang told reporters his country "highly commends the decision of the Kiribati government to recognize the one-China principle, sever the so-called 'diplomatic ties' with the Taiwan authorities and re-establish its diplomatic relations with China. He added: "We support Kiribati in making such an important decision as a sovereign and independent country."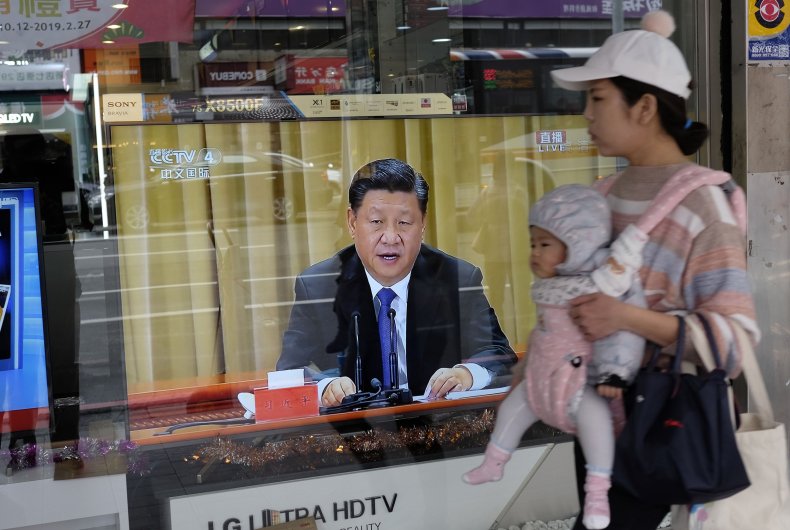 Only four days earlier, Taiwan lost another Pacific partner when the Solomon Islands shifted their position. Last week, Tsai welcomed a "delegation of friends" from the fellow island nation and said she "looks forward to expanding bilateral cooperation for mutual benefit in agriculture, healthcare, & education," but on Monday, she announced "we terminated the Republic of China's diplomatic relations with Solomon Islands."
"We sincerely regret and strongly condemn their government's decision to establish diplomatic relations with China," Tsai said. "Over the past few years, China has continually used financial and political pressure to suppress Taiwan's international space. We have responded to these actions with the sternest condemnation as not only a threat to Taiwan, but also a brazen challenge and detriment to the international order."
Again, the mood was different in the mainland, where Chinese Foreign Ministry spokesperson Hua Chunying offered a response that was identical to what Geng would say days later.
"There is but one China in the world, and the government of the People's Republic of China is the sole legal government that represents the whole of China," Hua said. "Taiwan is an inalienable part of China's territory. These are basic facts and the universal consensus of the international community. On the basis of the one-China principle, China has established official diplomatic relationships with 178 countries."
After closing its missions in the Solomon Islands and Kiribati, Taiwan would be left with recognition from only 14 out of 193 United Nations member states: Belize, Eswatini, Guatemala, Haiti, Honduras, the Marshall Islands, Nauru, Nicaragua, Palau, Paraguay, Saint Kitts and Nevis, Saint Lucia, Saint Vincent and the Grenadines and Tuvalu. The Holy See also recognizes Taiwan.
The U.S. maintained its recognition of Taiwan for three decades after the Chinese civil war, but eventually switched in 1979, eight years after the United Nations granted Beijing China's seat as a permanent member of the Security Council. Washington has continued to uphold informal political ties to Taipei, however, and has continued to provide Taiwan with military assistance, something that has deeply angered China, which has threatened to reunify what it viewed as a renegade province by force, if necessary.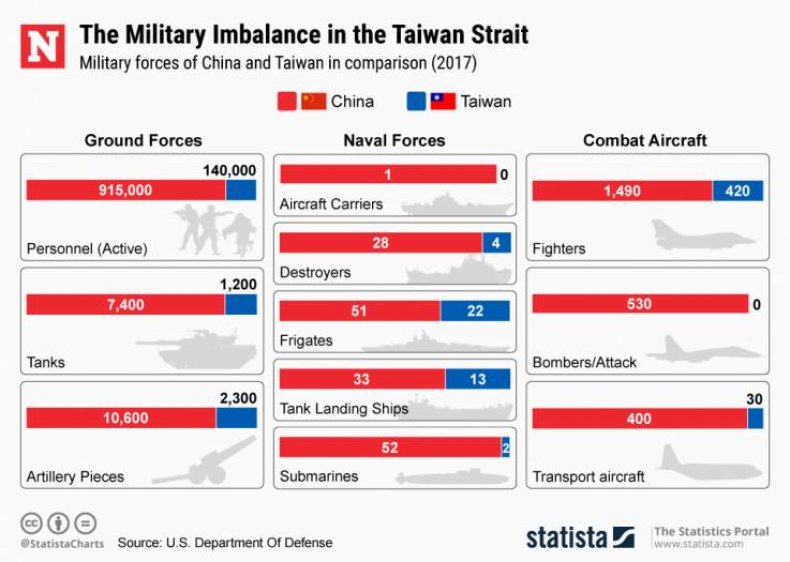 Chinese President Xi Jinping has intensified his country's naval activities, including in the contested Taiwan Strait. He has also offered to reunify Taiwan under the terms of the same "one country, two systems" framework that applies to Hong Kong and Macau, two territories granted semi-autonomous status after being returned by colonizers the United Kingdom and Portugal, respectively, at the end of the 20th century.
Tsai has repeatedly rejected the offer, however, and the system itself has recently come under scrutiny in Hong Kong, where months of protests have threatened to destabilize the financial hub. Though Hong Kong Chief Executive Carrie Lam has agreed to withdraw a proposed controversial bill that would allow residents charged with a crime to be extradited to the mainland, increasingly violent demonstrations have demanded her resignation and greater freedoms from Beijing.
The U.S. has offered support for the protests, which, like the Taiwan issue, China considered an internal matter with no room for foreign intervention. As Washington and Beijing's economic competition worsened, however, their political ties have also increasingly frayed, and President Donald Trump's administration has attempted to dissuade nations from buying into Xi's global economic vision.
U.S. ambassador to the Solomon Islands Catherine Ebert-Gray told Australia's ABC outlet that Washington was "deeply disappointed" in the Pacific island's decision, which she said could upset regional stability.
In the days since, Reuters reported that Vice President Mike Pence canceled a meeting regarding cooperation between the U.S. and the Solomon Islands and acting assistant administrator of USAID's Asia bureau Gloria Steele told lawmakers that the U.S. was "reassessing our assistance to the Solomon Islands at this point."