Who Is Ruslan Zinin? Suspect in Russia Enlistment Office Shooting
A young Russian man has become a suspect in a shooting at a military registration and enlistment office in Russia's Irkutsk region, which left a military commissar in intensive care.
Russia's Investigative Committee opened a criminal case against a 25-year-old local resident, suspected of committing crimes under Articles 317 and 222 of Russia's Criminal Code—encroachment on the life of a law enforcement officer, and the illegal acquisition, transfer, sale, storage, transportation, transfer or carrying of weapons, main parts of firearms, or ammunition.
Who Is Ruslan Zinin?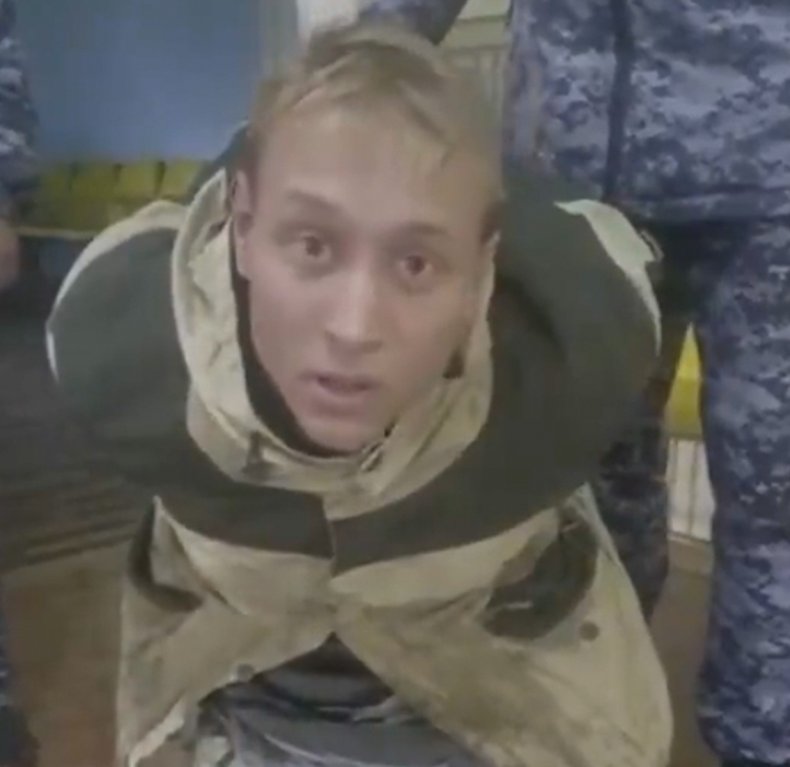 Baza, a Telegram channel with close links to local police, published a video on Monday that allegedly shows the detained shooter introducing himself on camera.
In the clip, the young Russian man identifies himself as 25-year-old Ruslan Zinin and says he is a local resident.
The shooting came days after Russian President Vladimir Putin announced his partial mobilization decree, which is supposed to affect up to 300,000 Russian reservists and ex-military personnel with "certain military specialties and relevant experience."
It isn't clear whether Zinin had been summoned as part of Putin's partial mobilization decree. The local Telegram channel ASTRA said it had contacted the alleged shooter's mother, Marina Zinina, who reportedly said that her son didn't receive a summons himself, but that his best friend had been called up to fight in Ukraine.
Zinin reportedly told his mother that he went to the enlistment center under the pretense of "voluntarily enlisting."
"Ruslan was very upset because of this because [his] friend did not serve in the army. They said that there would be partial mobilization, but it turns out that they take everyone," she reportedly said.
The press service of the department of the Russian Guard for the region said that the suspect in the shooting attempted to hide when officials arrived at the scene. The suspect was then detained, handed over to the police for further investigation, and had a weapon confiscated.
"It is known that the attacker is not the legal owner of this weapon. Currently, this fact is being checked," officials said.
Earlier on Monday, the region's governor, Igor Kobzev, said on his Telegram channel that there had been "an emergency" in the area and that a young man had shot the enlistment office's military commissar, Alexander Vladimirovich Eliseev.
Eliseev is reportedly in intensive care and in serious condition.
Russian TV channel Zvezda reported that the suspect shot at Eliseev with a shotgun, while Russian Telegram channel "112" said he fired six times. According to multiple reports, before the shooting, the man said: "No one will fight" and "now we'll all go home."
Those words couldn't be heard in footage circulating on social media.
"I am ashamed that this is happening at a time when, on the contrary, we should be united. We must fight not with each other, but against real threats," Kobzev added.
Newsweek reached out to Russia's foreign ministry for comment.