Putin's Mobilization Reinforcing Failure as Russia Struggles: Pentagon
Russian President Vladimir Putin's mobilization of 300,000 military reservists to fight in Ukraine may be reinforcing failure, as Moscow struggles to keep the territory it captured in the east and south of the country, the Pentagon said on Thursday.
Putin made the announcement on Wednesday, which is the country's first partial mobilization since World War II. In a televised national address, Putin said that reservists and former military personnel with "certain military specialties and relevant experience" will be subject to conscription.
The previous day, Russian lawmakers passed a decree that means citizens and dual nationals who desert during wartime face up to 10 years in jail.
The partial mobilization follows a Ukrainian counteroffensive in the east and south of the country that's pushing back Russian forces from areas they had captured in the early stages of the war, which began on February 24. Ukraine says it recaptured 6,000 square kilometers (2,317 square miles) of territory from Russia earlier this month, forcing the Russian military back in the eastern region of Kharkiv and the southern region of Kherson.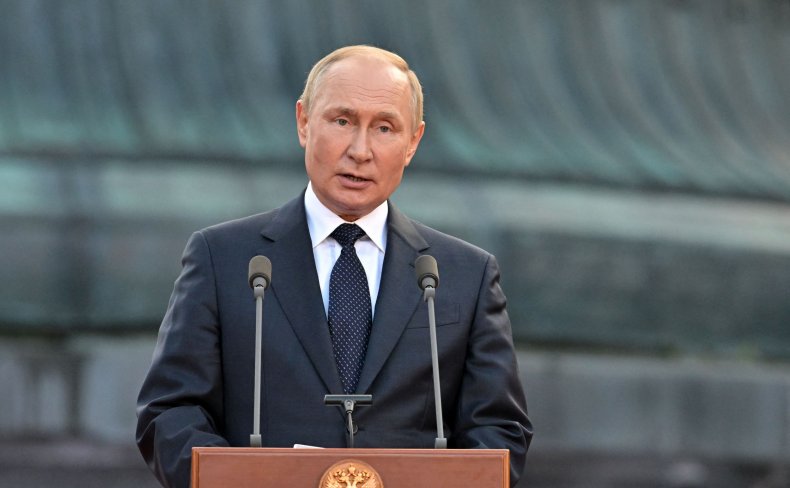 Speaking at a news conference at the department of defense headquarters in Washington, D.C., on Wednesday, Pentagon Press Secretary Air Force Brig. Gen. Pat Ryder said Putin's mobilization would be "would primarily be reservists or members of the Russian military that had retired."
He said that reservists in the U.S. are trained and ready to move in days, hours or weeks, as needed. But Russian reservists are people who have finished their service commitment and are being called back, Ryder said.
"It's our assessment that it would take time for Russia to train, prepare and equip these forces," he added.
He said that the mobilization may address "a manpower issue" for Russia.
"What's not clear is whether or not it could significantly address the command and control, the logistics, the sustainment and importantly, the morale issues that we've seen Russian forces in Ukraine experience," Ryder added.
He said that if Russia can't command, sustain and equip the roughly 100,000 troops it has in Ukraine, adding 300,000 more troops to the war isn't going to bolster Moscow.
"If you are already having significant challenges and haven't addressed some of those systemic strategic issues that make any large military force capable, there's nothing to indicate that it's going to get any easier by adding more variables to the equation," Ryder said.
Newsweek has contacted the Russian foreign ministry for comment.
Meanwhile, the U.K. defense ministry issued its daily intelligence update on Ukraine on Friday.
"In the last three days, Ukrainian forces have secured bridgeheads on the east bank of the Oskil River in Kharkiv Oblast. Russia has attempted to integrate the Oskil into a consolidated defensive line following its forces' withdrawals earlier in the month," the ministry said, sharing the update on Twitter.
It added that fighting in the south was ongoing in the Donetsk Oblast, as Ukrainian forces attack the town of Lyman, east of the Siverskyy Donets River, which Russia captured in May.
Russia is reportedly looking to carry out referendums in occupied parts of Ukraine. These referendums are likely to be rigged and will have minors allowed to vote in them, Ukraine's security agency claimed.