Who Is Victor Pinchuk? Mueller Investigating Ukrainian Billionaire's $150,000 Payment to Trump Foundation
Victor Pinchuk is the Ukrainian billionaire who paid Donald Trump's foundation $150,000 for an appearance by video link at a 2015 conference in Kiev.
That payment was unearthed in a subpoena of the Trump Organization by the Mueller investigation, reported The New York Times. It is one of a number of foreign payments made to Trump and his associates under the microscope.
Pinchuk, 57, made his wealth in metals, steel in particular. After achieving his doctorate in pipe design from the Dnipropetrovsk Metallurgical Institute, Pinchuk founded Interpipe in 1990, which makes metal products, most notably steel pipes.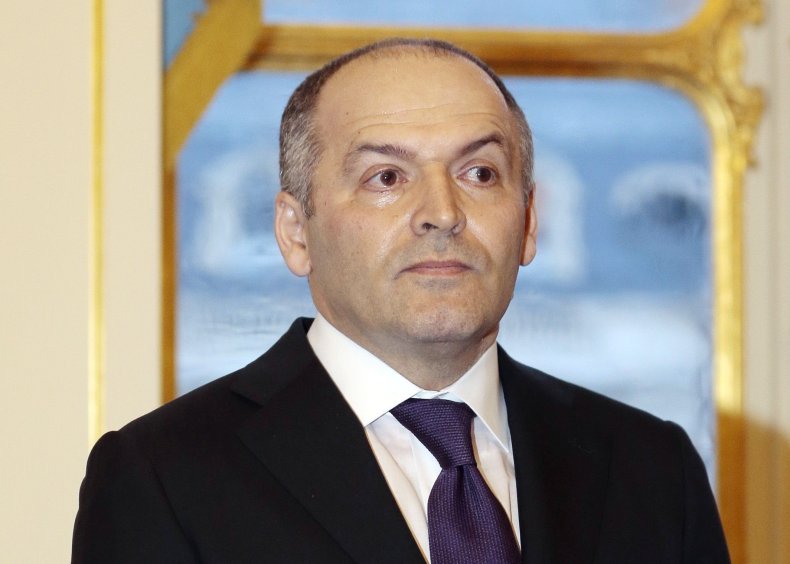 Forbes estimates Pinchuk's net worth to be $1.4 billion. Other assets include Credit Dnipro Bank and the media companies ICTV, Novy Kanal, and STB, according to a profile of Pinchuk in the Kyiv Post. He also owns real estate in central London.
He reportedly counts the Clintons and Blairs among his friends, as well as the singer Elton John and the late Princess Diana.
Through a foundation that bears his name, Pinchuk became one of Ukraine's leading philanthropists, donating $125 million to various causes, including Jewish ones.
Every year from 2004 until the annexation of Crimea by Russia in 2014, which he vehemently opposed, costing him much of his Russian business, Pinchuk ran the Yalta European Strategy conference in Yalta itself. It has since moved to Kiev.
The conference pushes for closer integration between the West and Ukraine, in particular Europe. Both Bill and Hillary Clinton have been paid to speak at the annual conference, reported the Kyiv Post, as Trump did later on.
"I am very much concerned for Ukraine, I am concerned about that region and what is going on there," Trump told the 2015 conference during his 20 minute speech. "I believe that people from different corners of the world should help Ukraine. I do not think that Ukraine is getting the respect it deserves, and it has long been proving it deserves respect."
In 2016, Pinchuk settled a high profile legal battle with two other Ukrainian oligarchs—Gennadiy Bogolyubov and Igor Kolomoisky—over his attempt to purchase a metal mine in Ukraine.
He accused them of taking $143 million to buy an iron ore mine which was never handed over to him. Pinchuk settled for $1 billion, reported The Independent.
Pinchuk's critics accuse him of amassing a large portion of his wealth through opaque deals while his father-in-law was president of Ukraine. Pinchuk's wife, Elena Kuchma, is the daughter of ex-president Leonid Kuchma.
In a 2009 interview with the Financial Times, Pinchuk said he was "a proud Soviet" as a child. "I never felt I was Ukrainian or Russian," he said, adding that, at the time, he felt the fall of the Soviet Union was "a big tragedy".
In a statement to the New York Times, the Victor Pinchuk Foundation said it approached Trump and other world leaders to help "promote strengthened and enduring ties between Ukraine and the West."
It also said Trump requested the donation to his own foundation and that at the time, he had not secured the Republican nomination for president so "it was by no means assured that Mr. Trump would be the Republican nominee in 2016."