Who Was the First Rapper? Russia Claims Soviet Poet Invented Rap Music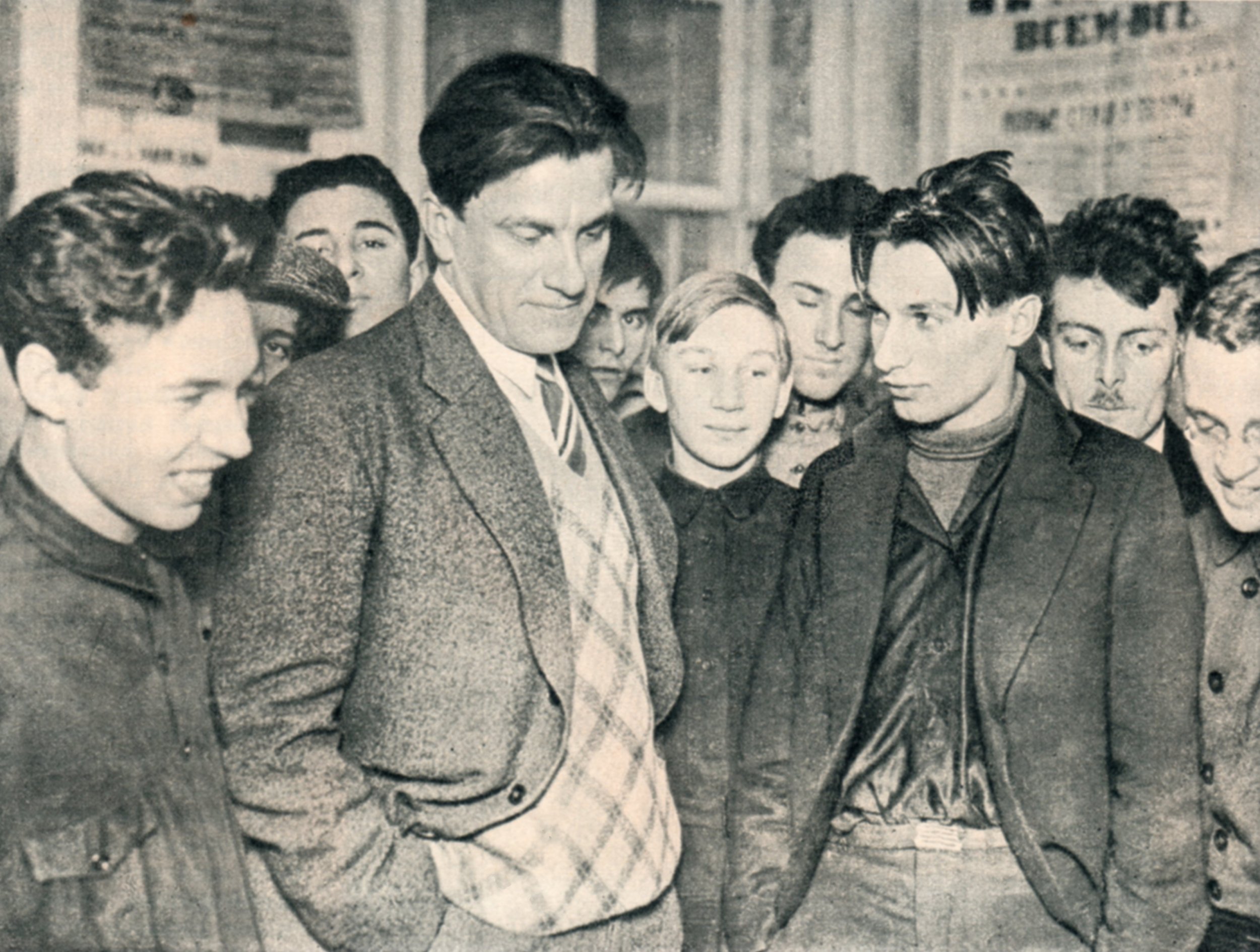 Russia's minister of culture has claimed that one of his country's most famous poets invented rap music and that the genre may become a Russian form of art in the future.
Vladimir Mayakovsky was an early 20th-century artist who became famous for his futurist style, satirical attacks on the bourgeoisie and eager support for the Bolshevik Revolution that swept his country in 1917. He grew critical of communist rule under Joseph Stalin and later took his own life in 1930 at the young age of 36, but his deeply influential works have lived on in Russian society.
Addressing the Valdai Discussion Club on Tuesday, Russian Culture Minister Vladimir Medinsky said that he grew frustrated with his son's fascination with rap and, after studying it himself, proclaimed that "Mayakovsky was the first rapper," according to the Interfax news agency.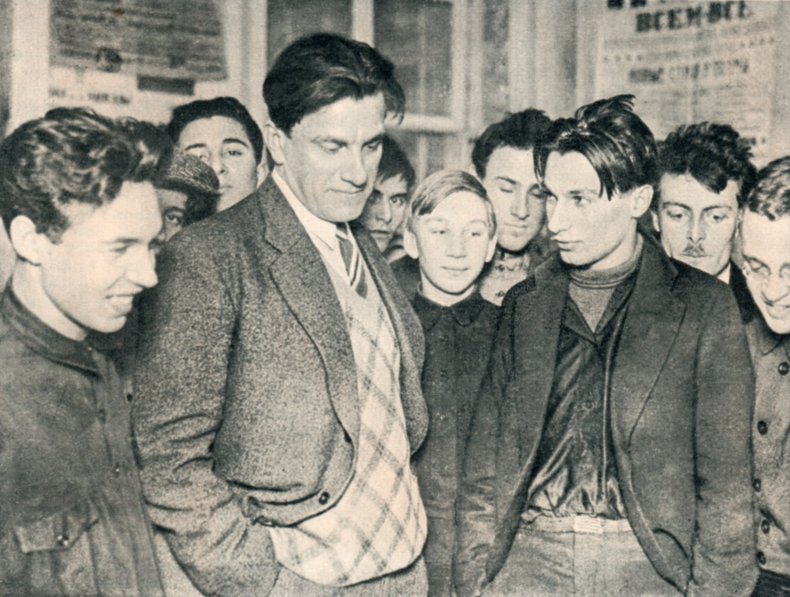 Medinsky said that because "Russian culture is exceptionally open, tolerant, responsive, receptive to everything foreign," future generations may "soon be saying that rap is a Russian form of art. It may have originated in America, but it developed further here."
After explaining his origin of rap theory to his son, Medinsky said his son went to school and "recounted everything to the class, then they read Mayakovsky and agreed."
Mayakovsky's repertoire crossed not only genres but also platforms. A renowned poet, artist, playwright and actor, his work was embraced by the Soviet Union in spite of his disillusionment under Stalin and long after his suicide. In a 1993 Newsweek article, Mayakovsky's works were described as "a precursor to performance art, punk and even rap" and it was said that Stalin outlawed failing to appreciate the artist.
As far as rap and hip hop goes, most trace the music form's roots back to the Bronx, New York City in the early 1970s and its commercial popularity the following decade to the 1979 hit "Rapper's Delight" by the Sugarhill Gang. A 1999 publication entitled Ego Trip's Book of Rap Lists, gave DJ Kool Herc the title of first hip hop DJ, with his first party taking place at the now-famous 1520 Sedgwick Avenue apartment building in the Morris Heights neighborhood of the Bronx in 1973.
Starting out as a largely underground movement pioneered by the African-American community, rap and its sister genres hip-hop and R&B officially became the most popular music forms of music in the United States last year, according to a Nielsen Music report.
Medinsky is not the first to propose an alternative birthplace for rap, however. University of New Mexico professor Ferenc Szasz has argued that the true inventors of the award-winning genre were the medieval Scots practicing the art of "flyting," a poetic exchange of insults. The academic claimed the African-American community was first exposed to this ritual by Scottish slave owners in the United States, as he recounted to The Telegraph in 2008.
Who Was the First Rapper? Russia Claims Soviet Poet Invented Rap Music | World