The twilight of rock music's dominance is officially upon us.
R&B/hip-hop became the most popular musical genre in the United States in 2017, according to a new consumer report from Nielsen Music.
The report in question (via USA Today) examines total music consumption, a metric that combines album sales with digital streams and song downloads. Nielsen also cites a 72 percent increase in streaming in 2017, which likely contributed to rap's dominance. (The demographic for rock acts tends to be older and more likely to prefer traditional consumption patterns, such as buying CDs.)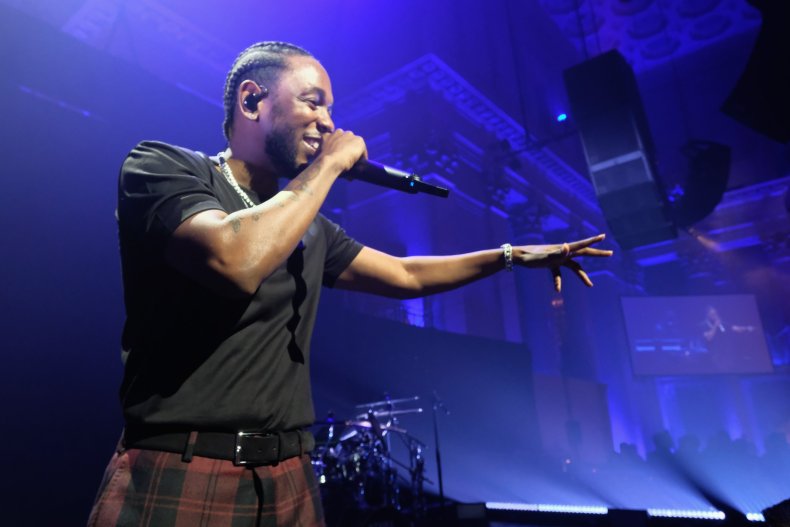 Drake and Kendrick Lamar—both of whom released top-selling albums (or mixtapes) in 2017—had something to do with the charge. Seven of the 10 most-consumed albums last year were from the R&B/hip-hop category, including Lamar's Damn, which moved 2.7 million album equivalent units, making it the second most popular album of the year.
The most popular album of the year, however, was Ed Sheeran's Divide, with 2.8 million album equivalent units. In terms of pure album sales, Taylor Swift's Reputation was the best-selling album of 2017. (Reputation sold nearly 2 million copies in the U.S., despite being released during the final two months of 2017. No celebrity drama can keep Swift from occupying that top slot.)
Related: The 17 best albums of 2017
Among other highlights from Nielsen's findings: Luis Fonsi & Daddy Yankee's inescapable "Despacito" was the most popular song of the year, and the Beatles' Sgt. Pepper's Lonely Hearts Club Band, which celebrated its 50th birthday in May, was the top-selling vinyl record of the year.
The sense that rock music is in decline is likely aided by the recent spate of major rock deaths. In 2017, we mourned superstars including Tom Petty, Chuck Berry and Walter Becker of Steely Dan.