Taylor Swift's 'Reputation': A Track-by-Track Review, from '...Ready for It?' to 'New Year's Day'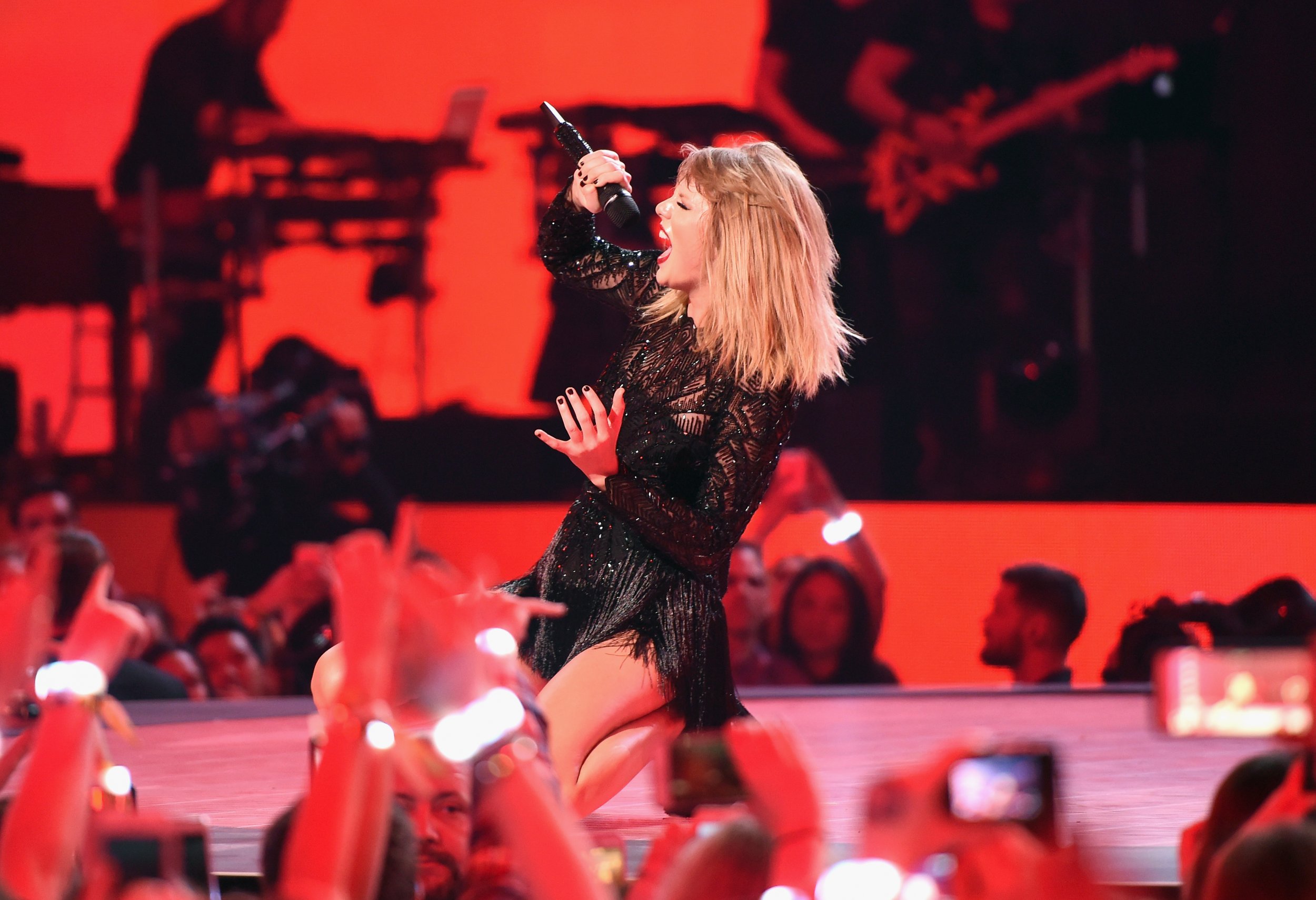 It's pretty easy to pinpoint the exact moment Taylor Swift became a pop star, full stop.
On August 18, 2014, Swift premiered "Shake It Off," the indelible, hater-taunting smash hit that would launch her album 1989 and sweep aside the acoustic guitars and pop-country ballads that had made her millions. There was a flashy music video, too, in which Swift shifts effortlessly between groups of hip-hop, jazz, ballet and cheerleader-style dancers.
With one song and its accompanying video, Swift declared her eagerness to embrace the Max Martin-style pop production techniques she'd need to compete with the Katy Perrys and Lady Gagas of the world. And—most crucially—she translated her angst at being a media punching bag into a playful, irresistible, self-empowering hit song.
Reputation, Swift's sixth album, has been teased as the death of "old Taylor." But it's more like the completion of the transformation. Reputation is a dark, dizzying monument to the madness of modern celebrity—and an unabashed kiss-off to Swift's various enemies and feuds (particularly Kanye West). With assistance from producers and co-writers Martin and Jack Antonoff (among others), Reputation is the sort of maddeningly messy album that thrives on big drama and bigger hooks, even as it threatens to collapse under the weight of its own diamond-encrusted self-absorption.
Yet for all its flaws (there are some irredeemably bad songs on here), this album does everything we were promised it would. It addresses that Kim-and-Kanye drama. It takes petty shots at high-profile foes. It grapples with Swift's reputational debris and obsesses over the media's obsession with Taylor Swift. It represents the pop star's inevitable embrace of hip-hop, trap and electronica production styles. It has a guest rapper. It even contains a (gasp) swear word sung by the family-friendly entertainer. (And no, it does not contain any allusions to Trump whatsoever.)
Here's a track-by-track look at Reputation.
1. "...Ready for It?"
Swift's albums (like most records that sell upwards of five million copies) tend to be front-loaded, so it's interesting that Reputation opens with its worst track and ends with one of the best. "...Ready for It?" is an industrial-coated disaster, a flailing cocktail of grinding synths and faux-rap delivery that's as gratuitous as the ellipses in the title. It's curious that the track's opening seconds clearly resemble Kanye West's "I'm In It," given Swift's renewed antipathy for the rapper. But Swift never summons the swagger to justify those harsh sandpaper synths—she just sounds like she's drowning.
2. "End Game"
This track will be huge because it is too goddamn big to fail. It has the formidable ingredients: a club-ready refrain ("Big reputation, big reputation / Ooh, you and me, we got big reputations"), a guest rap verse (the first of its kind on a Swift album), numerous high-profile guest features (Future and Ed Sheeran), even a surprisingly nimble stab at rapping from Swift herself. The track also introduces the themes that obsess the pop star throughout Reputation: celebrity, drama, celebrity drama and the volatile nature of one's own media image. "I swear I don't love the drama / It loves me," the singer quips while thumbing her nose at "big enemies" like West and Katy Perry. Reputation is a loose concept album about navigating love and friendship as a celebrity when the outside world has turned against you, and "End Game" is where it starts.
3. "I Did Something Bad"
"I wrote this song on piano," Swift says. "It's not gonna sound like it, though." She is correct: The song's apparent trap influences (rubbery synth tones, that frighteningly irresistible "Da-da-da-da" vocal loop) seem eons removed from her country-pop roots, and the mild profanity in the lyrics has occasioned some mild shock of its own (come on). Lyrically, Swift is embracing the villainous persona she tried on for size on "Blank Space"—she didn't just do something bad but wants you to know she'd "do it over and over and over again if I could." (Speaking of villains, the witch hunt imagery in the bridge is remarkably ill-timed.)
4. "Don't Blame Me"
A thick gospel vibe and big, soaring hook make "Don't Blame Me" an immediate highlight from Reputation. Sure, Swift has used the love-as-a-drug metaphor before on "Clean." But who cares? It works. And this track is new musical terrain for the pop star: Check those wobbly synth and the wailing vocal peaks during the final chorus. (Fun fact: "Don't Blame Me" is one of several tracks on this album to contain a lyrical reference The Great Gatsby.)
Related: What it's like to share a name with Taylor Swift
5. "Delicate"
A love story set against the wreckage of Swift's public image: "My reputation's never been worse," Swift tells a new lover (presumably boyfriend Joe Alwyn), "so you must like me for me." Despite the vocoder effect on the star's vocals—she sounds a bit distant and alien—"Delicate" is the album's first real moment of vulnerability, and it succeeds by peeling back all the bravado and EDM aggression of the opening tracks.
6. "Look What You Made Me Do"
The song that launched a thousand thinkpieces—you've heard it, you've formulated your opinion, you've gotten into drunk arguments with strangers about it. On "Look What You Made Me Do," Swift airs her dirty laundry, rhymes "drama" with "karma," buries the "Old Taylor" and nabs the hook from "I'm Too Sexy," all in the space of a single exhausting single. In August, the song functioned as an inaugural address for the petty, revenge-crazed persona Swift now wields like a knife. Let's breathe a sigh of relief that the record is a lot better than "Look What You Made Me Do" would have you believe.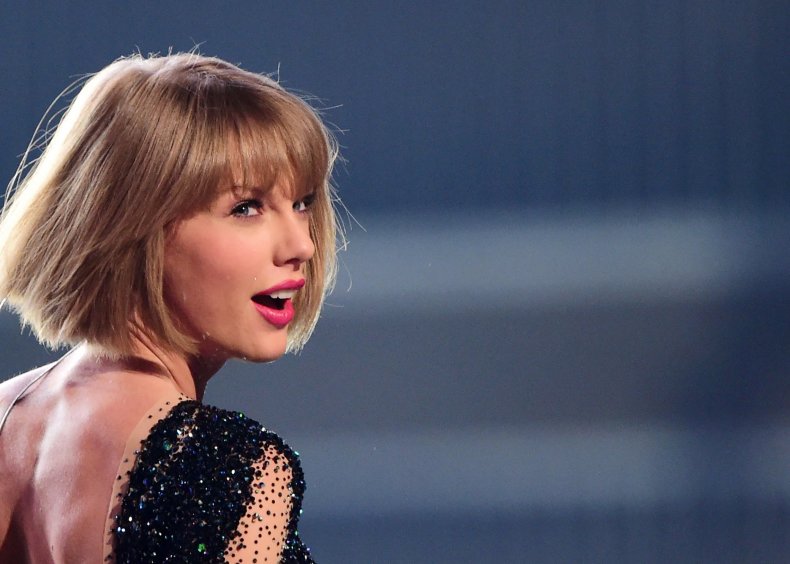 7. "So It Goes..."
This is one of several Reputation cuts that sounds like it could have been made by pretty much anybody (or at least any pop star with an expensive producer). The production and melodic phrasings are darker than is customary for the singer, and the lyrics return again to Swift's newfound predilection for villainy: "You know I'm not a bad girl / But I do bad things with you."
8. "Gorgeous"
The third promotional single released from Reputation, and the first indication that the old Taylor perhaps isn't dead after all. "Pretty good" is a low bar for a Taylor Swift song to reach, but "Gorgeous" ably reaches it with (literal) bells and whistles to accent the singer's ode to an unrequited crush. Choice couplet: "Whiskey on ice / Sunset and Vine / You've ruined my life by not being mine."
9. "Getaway Car"
What an excellent, radiant song. Why the hell didn't she release this one as an early single? I suspect it's because the song is so obviously reminiscent of "Style"—the thumping '80s beat, the vehicular romance, the huge chorus. The shimmering synth-pop pastiche lands in the same neighborhood as Carly Rae Jepsen's recent gem "Cut to the Feeling," and the hook is massive, in both catchiness and energy.
10. "King of my Heart"
Here is where the album starts to feel too damn long by three or four songs (though at 55 minutes, it is not even one of the top two longest Swift records). As far as love songs go, "King of my Heart" is hooky but surprisingly faceless, razed of the singer's personality, much as the computerized vocal effect strips the particulars and character of her voice.
11. "Dancing With Our Hands Tied"
Swedish songwriter Oscar Holter gets a writing credit on "Dancing With Our Hands Tied," a generic, EDM-tinged number about dating and falling in love amidst the chaos of media scandal. It's an interesting subject, and one which Swift has written far more interesting songs about before.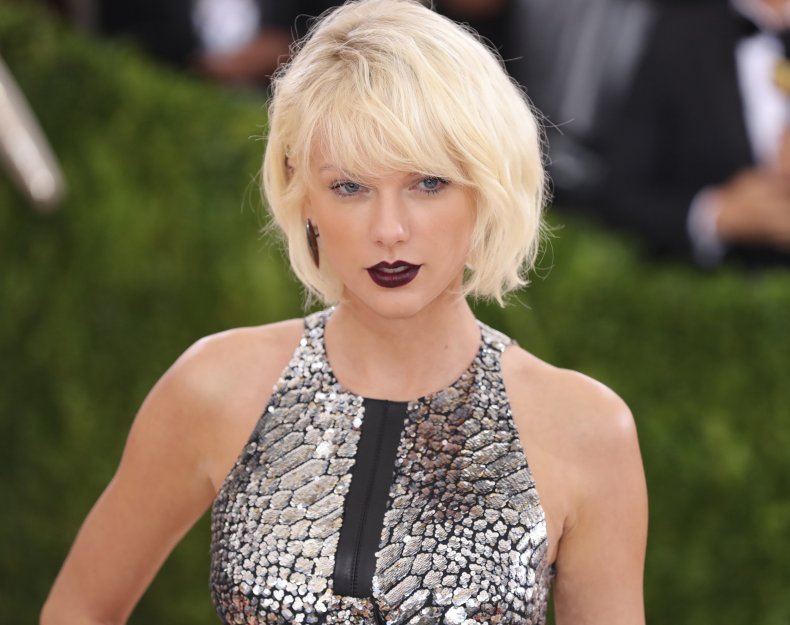 12. "Dress"
No, not a cover of PJ Harvey's rousing 1991 debut single. I've seen Swift's "Dress" described as a slow jam and "her sexiest song to date," but it also resembles a years-late FKA Twigs knockoff. A bloodless falsetto and grating hook fail to ignite lines like "I only bought this dress so you could take it off" (racy by Swift's puritan standards). More compelling than the track is the speculation about who it might be about: Ed Sheeran??
13. "This Is Why We Can't Have Nice Things"
The "Bad Blood" of Reputation, but better. There are two things Swift doesn't like—Kanye West and subtlety—and "This Is Why We Can't Have Nice Things" obliterates both in an easy three-and-a-half minutes. The shade is delicious, the cheerleader-chant hook is infectious, the specific references to Kim and Kanye are unabashedly obvious ("Friends don't try to trick you / Get you on the phone and mind-twist you") and the way Swift pronounces "bay-bee" in the bridge is hysterical.
14. "Call It What You Want"
Here's the part of Reputation's loose narrative arc where Swift shakes off all that drama and tries to focus on what really matters in life: having a hot British boyfriend, who is "fit like a daydream" and "fly like a jet stream." The best way to show that you are unaffected by those "drama queens" is by constantly mentioning that you're over all that drama, right? "Call It What You Want" is a well-crafted electro-pop ballad, and it sounded even better in the acoustic Saturday Night Live arrangement—an appealing glimpse of some eventual MTV Unplugged-type deconstruction of these songs?
15. "New Year's Day"
Swift saves the best for last: "New Year's Day," with its spare piano and sober, reflective spirit, feels like it emerged from not just a different album but an entirely different universe than Reputation. It's gorgeous, more so than the song that has that title. "New Year's Day" is the morning-after song, the calm after the storm. "New Year's Day" is the hangover, but the best kind—not so much a throbbing headache as a pleasant glimmer of clarity and quiet. (The title refers to the morning after a New Year's Eve party.) "Hold on to the memories," Swift sings during the chorus, "they will hold on to you." Fire up the high school graduation playlists. This one is a keeper.