U2 says: "Love is all we have left." Chance the Rapper says: "Music is all we got."
We tend to side with Chance. Music—whether charged with the spirit of resistance or not—provided comfort and clarity in a profoundly turbulent year, a shared language at a moment when nobody could agree on a shared vocabulary of facts.
And in the pop world, emotions were high in 2017. Taylor Swift returned to settle her debts with famous enemies. Lorde rose from the shadow of "Royals" and delivered the year's best pop record. Katy Perry faceplanted with Witness. Jay-Z reclaimed his empire, and Kendrick Lamar tossed a firebomb at Fox News with the brilliant and virtuosic Damn. U2 reintroduced The Joshua Tree to a new generation. The indie world, meanwhile, buzzed with successful comebacks (LCD Soundsystem, Broken Social Scene), lucrative nostalgic tours, politically charged resurrections (Gorillaz) and some confounding stumbles (Arcade Fire).
These are the 17 best albums that emerged. Three quick notes before we begin. 1) This list is in no order except alphabetical. 2) It's not an exhaustive list of every great or enjoyable album released in 2017. 3) And lastly, two of these blurbs appeared prior on our list of the best albums of the year so far.
Happy listening. We hope you find something new to love.
1. BIG THIEF, CAPACITY (Saddle Creek)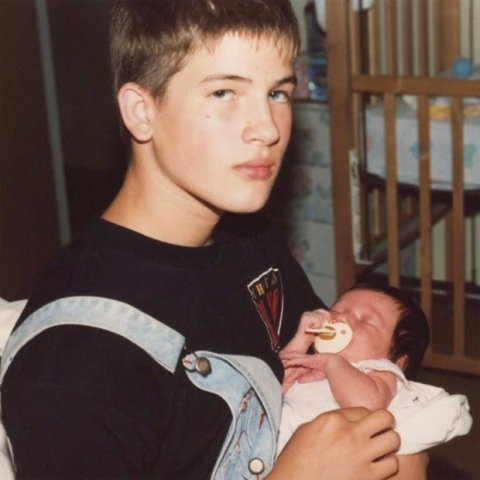 Families crumble. Cars smash into guardrails in Des Moines. A mom cradles her injured child, soaking up blood with a dishrag. Big Thief's songs inhabit a world of gothic tragedy, where harrowing secrets burrow beneath a mundane surface. Adrianne Lenker, the band's soft-spoken singer, draws sometimes from her own unusual biography—she was born into a religious cult and moved frequently as a child—and sometimes from outside observations to create haunted indie-rock songs. Though it is only Big Thief's second album, Capacity, which vacillates between hushed folk-rock and clanging guitar textures, is remarkable for its vivid writing and emotional depth. (For more, read Newsweek's recent feature on the band, "The Strange Majesty of Big Thief.") —Zach Schonfeld
2. CHARLY BLISS, GUPPY (Barsuk)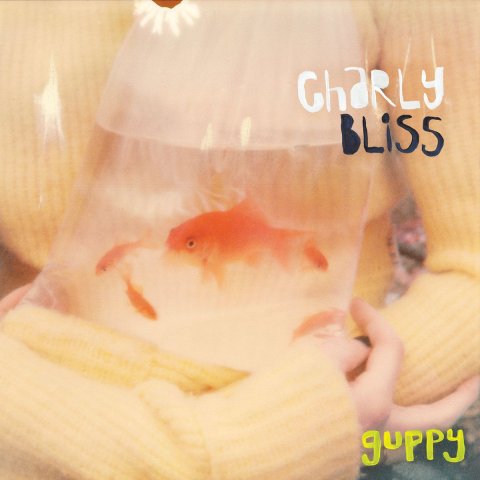 Guppy is a blistering punk album sprinkled with Eva Hendricks's candy-coated Powerpuff Girls voice, but the band's earnest lyrics keep the whole project from going south into its own gimmick. What if, Guppy asks, the descendents of riot grrrl found themselves emotionally exhausted in 2017? You'd get "Glitter," a pretty track made prettier by Hendrick's desperate wails. —Emily Gaudette
3. CALVIN HARRIS, FUNK WAV BOUNCES VOL. 1 (Columbia)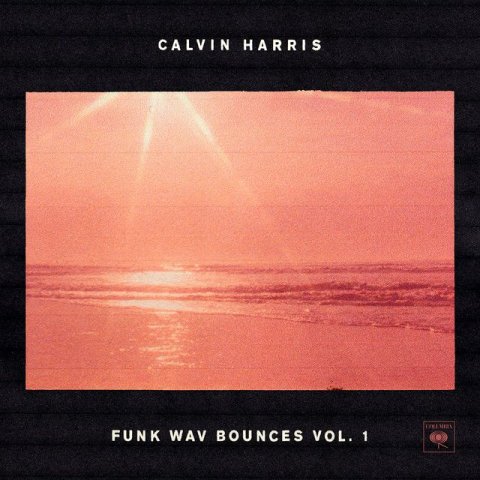 Calvin Harris's latest album is a concisely curated collection of just 10 party-ready tracks that leaves no room for duds. Right from Funk Wav Bounces Vol. 1's opening song, "Slide," featuring Frank Ocean and Migos, Harris's influences are clear: eighties Nile Rodgers-style funky urban-pop with just enough modern flavor courtesy of a unique mix of collaborators (Katy Perry, Pharrell and Big Sean on "Feels," for example). Harris's impressive roster of music industry heavyweights (Snoop Dogg, Ariana Grande) is complemented by an equally impressive array of newcomers, namely Khalid on the thumping "Rollin'" and Kehlani on the wistful "Faking It." Hopefully the Vol. 1 in the title suggests a Vol. 2. —Tufayel Ahmed
4. JAY SOM, EVERYBODY WORKS (Polyvinyl)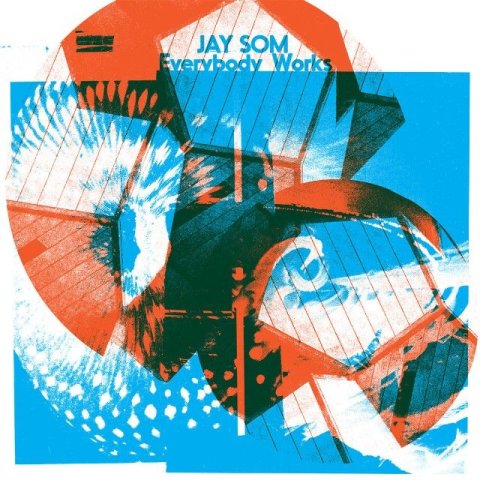 Twenty-three-year-old Melina Duterte writes songs about youth and insecurity, stage fright ("Bedhead") and career pressures ("Everybody Works"), recording them under the name Jay Som. On Everybody Works, Duterte makes the jump from Bandcamp to the big(ger) leagues, tumbling between genres with considerable ease, from noise-pop to ambient soundscapes. The music is hooky and uptempo, the lyrics honest and endearing. In the lyrics of the title track, Duterte mimics herself reaching out to rock stars for advice. But with this album, she's made something distinctively her own. —ZS
5. JAY-Z, 4:44 (Roc Nation, UMG)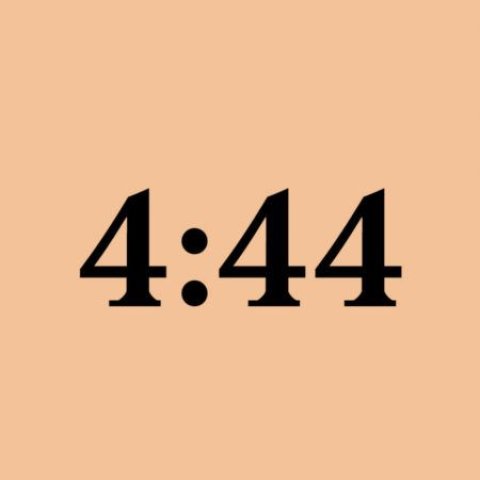 Otherwise known as the gospel according to Shawn Carter, 4:44 is the deepest dive into Jay Z's brain yet, like being a fly on the wall of one of his therapy sessions. An insightful and methodical Hov breaks down his vulnerabilities, fears and faults, like a swaggy, sophisticated and suddenly wiser big brother telling you about all his mistakes so hopefully you won't make them, too. Of course you will make them, but that's okay: face your mistakes, and know that every action taken has a consequence. 4:44 is about reckoning and legacy—the one Hov, and we all, will leave behind. —Janice Williams
6. KENDRICK LAMAR, DAMN. (Top Dawg, Aftermath, Interscope)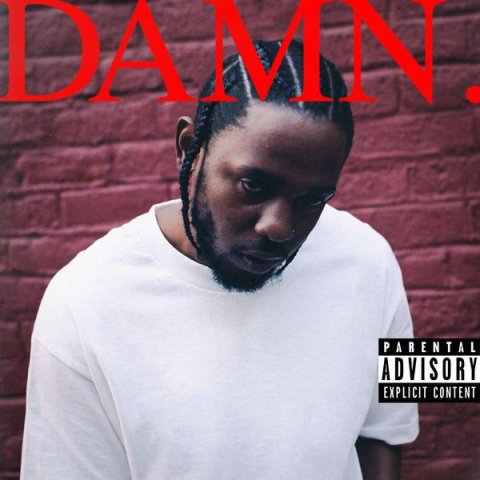 Never afraid of ruffling feathers with his explicit bars on timely topics pertaining to the black experience—police brutality, poverty, gun violence and other issues disproportionately endured by black Americans—Lamar uses his fourth album to, among other things, piss off Fox News. If 2015's To Pimp a Butterfly hit single "Alright" is the new "We Shall Overcome," as Rolling Stone wrote in their review of the latest album, then Damn is the introduction to the resistance, with "DNA" the anthem that will be blasting through the speakers as we push our way back to the throne. —JW
7. LCD SOUNDSYSTEM, AMERICAN DREAM (DFA, Columbia)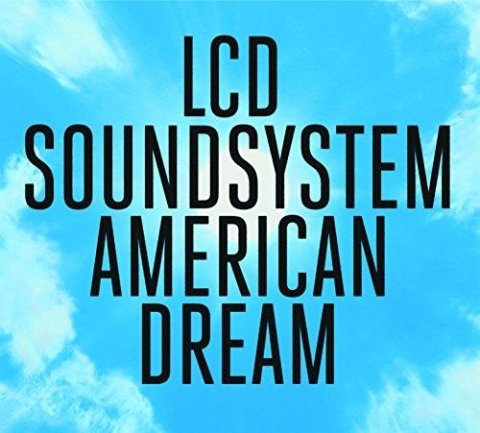 Whatever weird sin LCD Soundsystem committed by reuniting barely five years after fans hauled ass for its last-ever show is absolved after one listen to American Dream. LCD mastermind James Murphy achieved plenty during his wilderness years—a Williamsburg wine bar here, an Arcade Fire album there—but the guy's mission is to make neurosis danceable, and Dream is mission achieved. LCD's reunion LP is funky, expansive and imbued with a strange sadness, frequently within the confines of the same six-minute track. What other songwriter could write about trading emails with David Bowie ("Black Screen") and wind up with a tune more mournful than braggy? —ZS
Related: The top 10 albums of 2014
8. LORDE, MELODRAMA (Lava, Republic)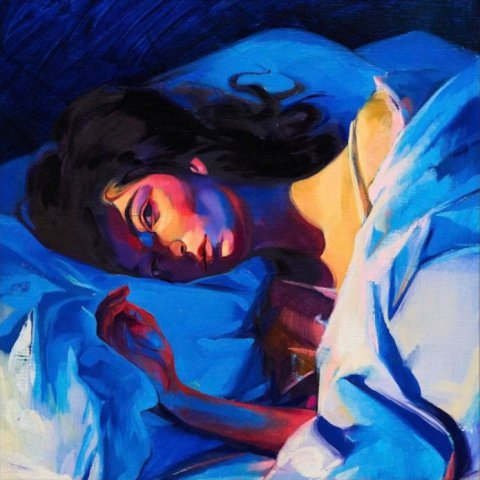 Praise the Lorde: The New Zealand pop star delivered unfiltered joy in a year that often felt joyless and bleak. From her airy, interpretative-dance VMA performance—she forewent singing while performing "Homemade Dynamite"—to this emotional break-up record, Lorde navigated 2017 with the wild-eyed confidence of a star who knows that trying to recreate "Royals" is an idiot's errand. She made something else instead. Melodrama oscillates between intimacy and exuberance, with colossal hooks that seem scaled to match the immensity of romantic aching when you're young. Trying to ascertain its best track (it's "Sober"? No, wait, it's "Writer in the Dark") is 2017's best party argument, because there isn't a lame one in the mix —ZS
9. THE NATIONAL, SLEEP WELL BEAST (4AD)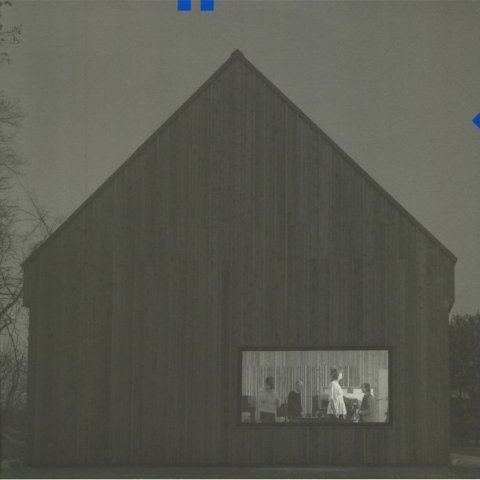 Matt Berninger stews and frets and wonders where it all went so sour. He downs gin in stairwells, obsesses over his mortality, lies awake "feeling defeated." On Sleep Well Beast, the baritone-blessed National frontman sounds excellent, which is to say he sounds terrible: more anxious, more haunted, more troubled by the gloomy mousetraps of marriage and middle age than ever. "I'll still destroy you," he warns on one mesmerizing cut; "I'm no holiday," he confesses on the next. The National rewards these dour proclamations with the band's most textured, elaborate arrangements to date, reveling in a new emphasis on percussive loops and downcast synths. Apoplectic over the present administration's war on reality, the band even manages to lob a retro dig at Karl Rove on the album highlight "Walk It Back." Suggested album title: Great Songs About Bad Marriages. —ZS
10. PRIESTS, NOTHING FEELS NATURAL (Sister Polygon)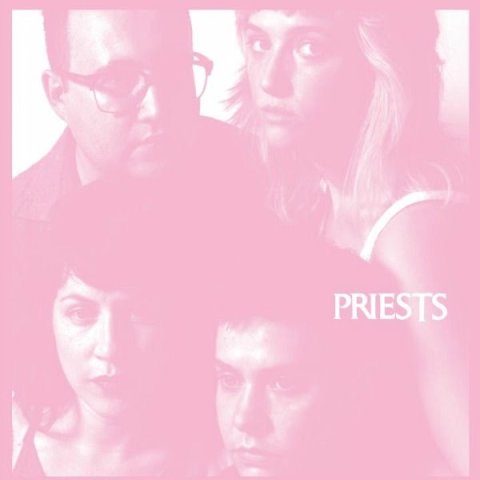 From Priests' vantage point, this arresting debut album was endlessly delayed, stymied for months by frustrations both creative and financial. For fans of the DC-based punk band, though, Nothing Feels Natural seemed to arrive precisely on time: exactly a week into the Trump presidency. Those were odd, disquieting days when nothing did feel natural; at a moment when art seemed doomed to be evaluated on the basis of What It Says About What We're Living Through Now, here was a taut, exhilarating album that managed both to satiate and transcend a renewed appetite for protest art. Priests' anticorporate bonafides had been well established—the group once mockingly thanked Chipotle and tossed burritos into the crowd at a gig sponsored by Doc Martens. On record, Priests manages to incorporate wobbly surf-rock, dreamy atmospherics and one gripping post-punk spoken-word experiment ("No Big Bang") into a fierce sound that's anchored around vocalist Katie Alice Greer's full-throated wail. Standout songs like "Nicki" and "Pink White House" excoriate the patriarchy, the two-party system, and a decaying American dream with piss, vinegar and considerable wit. Nothing confirmed long-held suspicions: Priests is among the best young punk bands we have. —ZS
11. PROTOMARTYR, RELATIVES IN DESCENT (Domino Recording Company)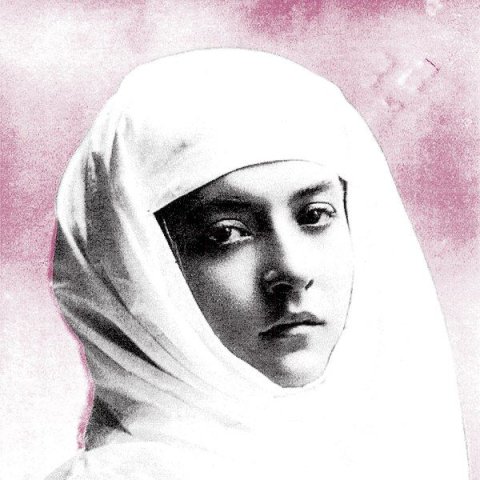 Anxious music for anxious times. Detroit band Protomartyr's best album crackles with unrelenting dread, which percolates out from frontman Joe Casey's mad-prophet ravings. On this fourth album, Casey, who sings in a gruff monotone that falls somewhere between a croon and a cough, scowls at villainy both monumental and mundane: digital surveillance, unrestrained capitalism, "innovative thievery in parking structures" ("Here Is the Thing"), societal pressure to procreate ("My Children"). Protomartyr rises to the occasion with 12 jittery post-punk dispatches from the billionaire-ruled Detroit dystopia. My favorite is "Windsor Hum," a creepy ode to a low-frequency hum that is audible to certain (but not all) residents of Detroit and Windsor, Ontario. Which is a neat metaphor for Protomartyr, whose twisted greatness is only audible to some listeners. —ZS
12. SLOWDIVE, SLOWDIVE (Dead Oceans)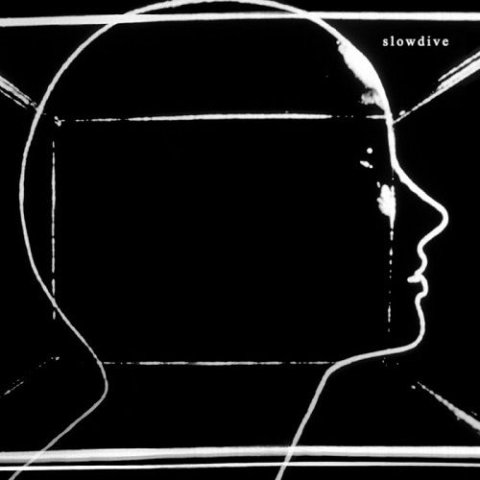 Long-awaited reunion efforts often suck. This one does not. Forty-five seconds into the opening track—a great, shimmering epic called "Slomo"—you can tell you're in very good hands. Long ago, during the early '90s, Slowdive was the dreamiest of shoegaze acts—more ethereal than My Bloody Valentine, more depressive than Ride, better than Lush. On this new, self-titled release, the band justifies that reputation with lush, luxuriating material like "Sugar For The Pill" and the great, slow-building "Go Get It." Shoegaze was dead. Now it's cool again. Why? I don't know. Why are cassette tapes a thing again? —ZS
13. ST. VINCENT, MASSEDUCTION(Loma Vista)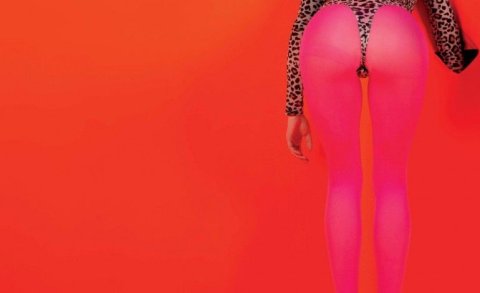 Annie Clark's fifth studio album as St. Vincent proves what reverb can do to pop music when you really let it ring. She's long balanced her craft as a serious guitarist with her edgier, sometimes uncomfortable pop star persona, and on Masseduction she's achieved a perfect balance between the two. She grapples with mainstream success on "Smoking Section"—is she still an artist after winning a Grammy? "Pills" recalls a period in her life that she lost to medication. And Los Angeles body modification and glamour are the subject of the hypnotic "Los Ageless," with its funny, confessional chorus: "how could anybody have you and lose you and not lose their minds too?" —EG
14. VINCE STAPLES, BIG FISH THEORY (ARTium, Blacksmith, Def Jam)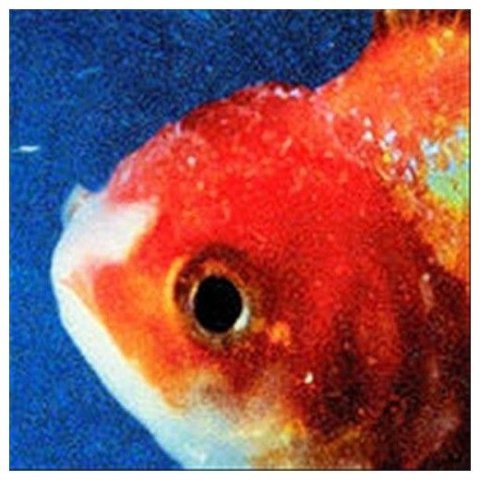 At 36 minutes, Big Fish Theory is both one of the briefest and richest hip hop albums of the year, pairing bleak rhymes with skittish, industrial production techniques that bends towards the avant-garde. Big-name guests like Kendrick Lamar, Damon Albarn, ASAP Rocky and Amy Winehouse (in old interview form) emerge in fleeting glimpses, but the album moves so aggressively and fast that they are all absorbed into Staples's singular vision. The 24-year-old rapper became an irrepressible force with his debut album Summertime '06. His latest, with its twitchy, nihilistic perspectives on love, wealth ("Party People") and fame, suggests that Staples has not been softened by success. —ZS
15. SZA, CTRL (Top Dawg, RCA)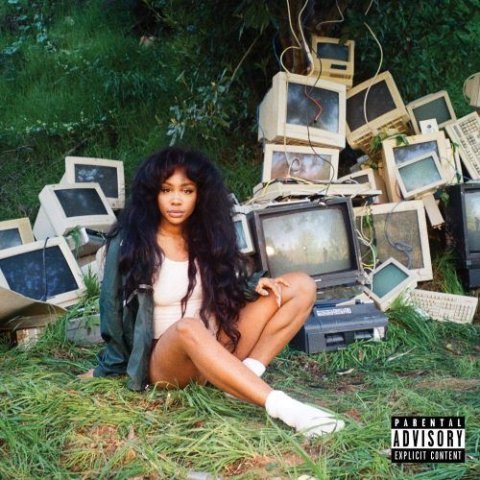 You don't have to be a 20-something to feel deeply moved by SZA's music. Anyone who has ever felt the confusion and heartache of lost love can relate to her coming-of-age debut. Like a millennial Mary J. Blige, she has an effortless ability to highlight the dark side of romance, then offer uplifting support to help us through the drama. Whether you're looking for a good cry over a no-good ex ("Supermodel") or need to "get right mama" before taking down your latest prospect ("Go Gina"), SZA's soulful voice and chill R&B beats has you covered. Sweet bonus: her mother and grandmother offering break-up advice in short interludes throughout the album. —JW
16. TORRES, THREE FUTURES (4AD)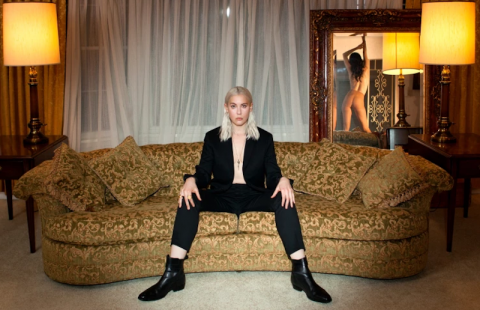 One of the year's most unusual and invigorating concept albums comes from the Georgia-raised songwriter Mackenzie Scott. Three Futures, Scott's third album under the name TORRES, explores a primitive yet radical subject for songwriting: embracing one's own human body "as a mechanism of joy." These new songs are vivid, sensual vignettes that confront lust ("Righteous Woman"), obsession ("Helen in the Woods") and joy ("Bad Baby Pie") before culminating with the mantra-like epic "To Be Given a Body." Musically, the record is a sharp departure from Scott's prior work, foregrounding synth textures and abrasive beats in a terse, unsettling mix. —ZS
17. Tyler, the Creator, Flower Boy (Columbia)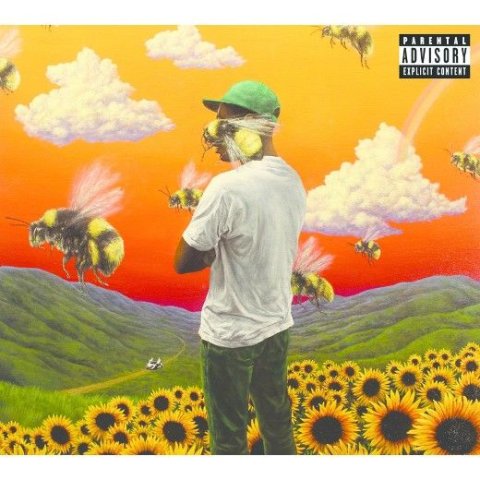 Tyler, formerly of the collective Odd Future, has always sounded like a ticking time bomb, but on "Who Dat Boy," he ditches the suppressed indignation of the 2009 mix-tape Bastard and embraces his anger; the guy once accused of homophobic lyrics raps that he's "been kissing white boys since 2004," arguing that he tried to come out of the closet multiple times and was ignored. Other tracks find him pining over unrequited love ("See You Again"), probing his loneliness and isolation, and hoping for a better future ("Glitter"). With its mix of outrage and earnest affection, Flower Boy makes a great case for punk and alt-hip hop fans to embrace queer artists. —EG