Who Was Santoso, Indonesia's Most-Wanted Radical Islamist Militant?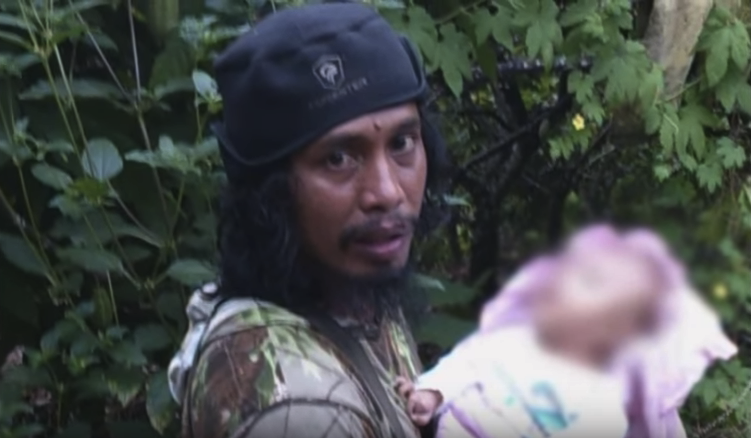 On Monday, Indonesian security forces killed the country's most-wanted Islamic extremist after five years of searching for the jihadi leader and Islamic State militant group (ISIS) supporter.
Santoso, as he is known, met his end in Tambarana village on the mountainous island of Sulawesi, identifying him by the mole on his head, alongside fellow militant Mochtar.
Authorities had believed he was hiding in the region with followers in the jungle and had dispatched thousands of troops over the five-year period in an attempt to find him.
Little information is available about this elusive jihadi leader but here's what we know so far about the radical Islamist.
War With Christians
Santoso's origins lay in the Muslim-Christian conflict that rocked Poso for three years between 1998 and 2001. He was suspected of having involvement in attacks against Indonesian authorities and Christians in Poso, which lies in the district of Sulawesi.
When the conflict ended, he joined a group that was part of the Jemaah Islamiyah, the group Indonesia held responsible for the Bali bombings in 2002, leaving 202 people dead, including 88 Australians.
Leader of the MIT
Santoso, who also went under the name Abu Wardah, led the East Indonesia Mujahideen (MIT) from at least 2011 onwards, carrying out attacks against Indonesian security forces.
The group predominantly hid in forested areas, conducting asymmetric attacks similar to that of the Nigerian militant group Boko Haram, who hide in the country's northeastern Sambisa Forest. After Santoso's death, and raids against the group in the last year, only 19 members of the cell remain.
ISIS Links
Santoso pledged allegiance to ISIS in 2014, becoming the first Indonesian to publicly do so. While he has not traveled to Iraq or Syria to fight for the group, reports emerged in January that the radical Islamist group had funneled money to Santoso's extremist cell.
Authorities declined to reveal how much ISIS had given the group, nor how it was distributed. An ISIS-affiliated cell carried out the Jakarta attacks in January and authorities believe that Santoso's group had links to those who perpetrated the assault that left four civilians and four attackers dead. He had appeared in video footage threatening attacks against Indonesian targets.
The death of Santoso is a coup for Indonesian authorities as they feared that his hideout in Poso could become something similar to that of the Moro Islamic Liberation Front (MILF) insurgency in the southern Philippines.