Who Is Willie Smith? Alabama Death Row Inmate With IQ in the 70s Set to be Executed
The execution of an Alabama inmate convicted of murdering a woman abducted from an ATM is set to go ahead this week. Willie Smith III is scheduled to die via lethal injection at a south Alabama prison on Thursday.
Smith was sentenced after being convicted of the 1991 abduction and slaying of 22-year-old Sharma Ruth Johnson. According to court records, Smith, who is Black, abducted Johnson, a white woman, from an ATM in Birmingham at gunpoint. He forced her to reveal her ATM access code to steal $80 from her account, then shot her execution-style in a cemetery.
U.S. Chief District Judge Emily Marks on Sunday denied a request for a preliminary injunction sought by Smith's attorneys, clearing the way for his execution to take place.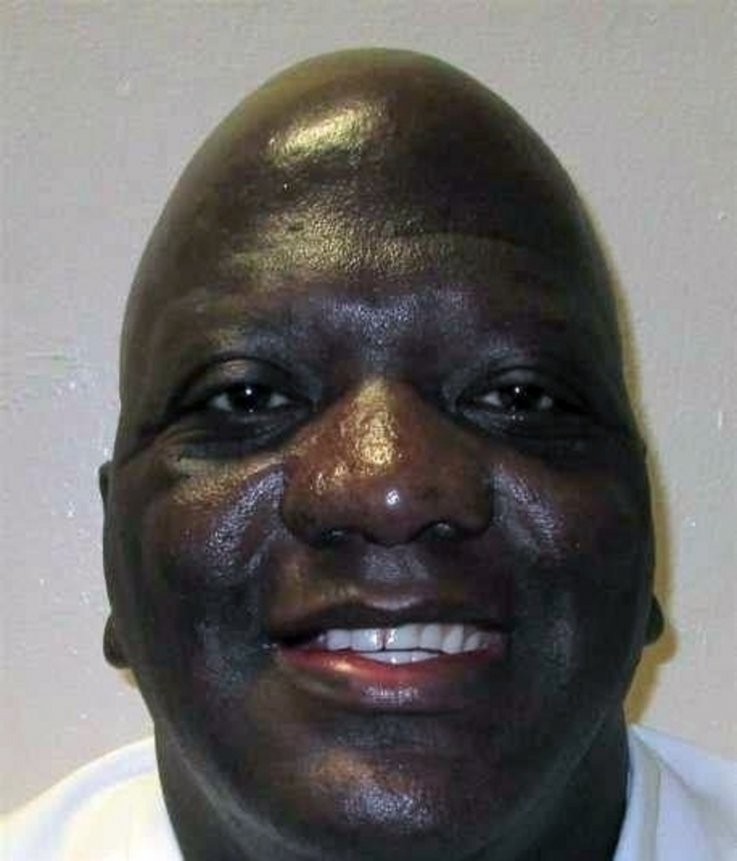 Willie Smith III is scheduled to die via lethal injection at a south Alabama prison on Thursday.
Alabama Department of Corrections via AP, File
Smith's attorneys argued that their client, whose IQ is in the 70s, and that he should have been given help to understand paperwork related to the selection of an execution method under the Americans with Disabilities Act.
The average IQ is about 100, below 70 is considered very low, above 130 very high.
But Marks ruled that Smith had not shown his intellectual disabilities stopped him from understanding that he could choose nitrogen hypoxia as an execution method during an opt-in period in 2018, according to The Montgomery Advertiser.
"Regardless of whether the [Alabama Department of Corrections] would, in fact, accommodate his disability does not mean Smith satisfies his burden of demonstrating that he obviously needed an accommodation for his disability," Marks wrote. "Put a different way, even if the ADOC had an extensive program of mental accommodations, this record does not make obvious that Smith needed an accommodation with respect to the Election Form."
Lethal injection is the main method of execution used in Alabama. But Alabama passed a law in 2018 authorizing nitrogen hypoxia for use in executions, and gave inmates a brief window on whether to opt-in to the method.
According to the Associated Press, Smith did not turn in the form selecting nitrogen hypoxia, which has never been used to execute an inmate in the U.S.
Alabama Attorney General's Office argued that Smith had never demonstrated that he would have chosen nitrogen hypoxia for his execution and that the state's Department of Corrections met its requirements for notifying inmates of their choice, the Advertiser reported.
Alabama recently finished constructing its "system" to use nitrogen gas for executions, although the state has not revealed its nitrogen hypoxia execution protocol. Critics have likened the method to human experimentation, as no state has used the method to execute inmates or even developed a protocol for its use.
Nathaniel Woods was the last inmate executed by the state, in March last year. The state currently has 169 inmates on death row.