Whoopi Goldberg Calls 'The View' Co-Hosts 'Gutsiest Women on TV'
Whoopi Goldberg, one of the hosts on the popular daytime talk show The View, said on Monday that her fellow co-hosts are "the gutsiest women on TV."
"The women of The View are the gutsiest women on TV," Goldberg said in an exclusive preview for the talk show's upcoming season, according to People magazine.
The comments by Goldberg in the preview came after The View ended its 25th season on August 5.
In a tweet last Wednesday, The View's Twitter account thanked fans for watching its 25th season and said it was "the most-watched daytime talk show for the second consecutive season, closing out our historic 25th season ranking #1 in households and total viewers among daytime network and syndicated talk shows and news programs!"
In a press release, The View said that for the week of August 1, the show ranked number one in households and total viewers "among all network and syndicated daytime talk shows."
Ahead of the show's upcoming 26th season, The View announced that it would be adding two new co-hosts to join the star-studded cast of Goldberg, Joy Behar, Sara Haines and Sunny Hostin. The two new co-hosts include Alyssa Farah Griffin, who served in former President Donald Trump's White House, and Ana Navarro, a former View guest co-host.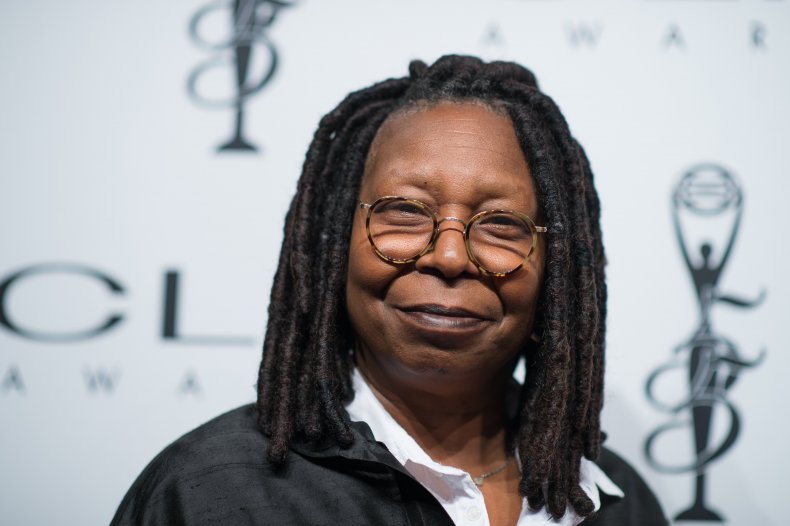 In a statement following the announcement of the new co-hosts, The View executive producer Brian Teta said, "We promised to take a little time to fill the seat, and we have found the right match and a welcome addition to the show with Alyssa."
Teta continued, "Ana has made an indelible impact on The View since the first time she joined us at the table....She is a strong independent thinker with savvy insight, not to mention that she is whip-smart and fiercely funny. We are very happy to officially welcome her as a co-host."
Over the past several months, Goldberg and her co-hosts have made many notable comments as they continued to react to news from around the world.
In July, The View co-host Joy Behar spoke about WNBA star Brittney Griner, who is currently in a Russian jail on drug charges, and said the U.S. government should consider trading Griner for Senate Minority Leader Mitch McConnell.
Newsweek reached out to The View for further comment.
Shortly after Goldberg's comments this week, many social media users shared their opinions on the show's upcoming season, with some supporting the show while others offered criticism.
"I'd go with most annoying," Twitter user Jill Hicks said in response to Goldberg's comments.
On the other hand, Twitter user Maria Morin said, "Can't wait for the View to return in September."