'The View' Co-Host Suggests Trading Mitch McConnell for Brittney Griner
The View co-host Joy Behar on Thursday made a dig at Senate Minority Leader Mitch McConnell, saying President Joe Biden's administration should consider trading the Kentucky Republican for WNBA star Brittney Griner.
On Wednesday, Secretary of State Antony Blinken announced a proposed deal that would exchange Griner and former Marine Paul Whelan—two Americans detained in Russia—for Viktor Bout, a Russian arms dealer nicknamed the "Merchant of Death." Behar and her fellow hosts on the ABC News show had an on-air discussion about the trade, which has drawn some criticism due to the seriousness of the charges against Bout. (He is currently serving a 25-year prison sentence after being convicted of conspiring to kill Americans and providing material support to a terrorist organization.)
"Can't they just send Mitch McConnell instead?" Behar said. She began saying "[t]hat seems like a..." before fellow host Sunny Hostin finished her sentence that such a scenario would be a "more fair trade."
Griner was arrested at a Moscow airport in February on drug charges during the lead-up to Russian President Vladimir Putin's invasion of Ukraine. This month, she pleaded guilty to bringing vape canisters containing cannabis oil into Russia. The Phoenix Mercury center could face up to 10 years in prison if she is sentenced.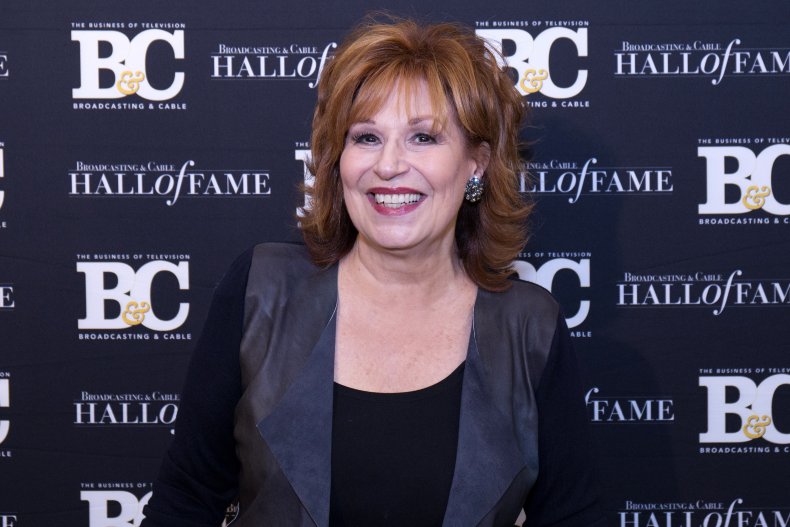 "Griner's Russian defense team learned about [the] U.S. offer from the news," Maria Blagovolina, a lawyer representing Griner in Russia, told Newsweek. "From the legal perspective, the swap is possible only after the court reaches a verdict. In any case, we would be really happy if Brittney will be able to come home and hope it will be soon."
Whelan, a former member of the U.S. Marine Corps, was arrested in Moscow in December 2018. In 2020, he was convicted of espionage and sentenced to 16 years in prison by a Russian court. His family has long maintained his innocence, saying he was visiting Moscow to attend a wedding.
Another View host, Whoopi Goldberg, said a lot of people may feel an exchange of a convicted criminal like Bout for the Americans "is kind of freaky."
"If you're anyone that loves them, you can't put a value on that life," co-host Sara Haines said. "It is not, politically, an equal trade, but it kind of optically tells you all you need to know."
Guest host Alyssa Farah Griffin said that prisoner swaps often make people uncomfortable, because "these are two good Americans we're getting out in exchange for this evil person."
She added, "But it's a reminder that [Russian President] Vladimir Putin is an enemy, and that Russia is at active aggression against our ally Ukraine. And this is a scary time we live in.
"We've all said at this table that Brittney Griner needs to come home, and I pray that this works out. But I also hope that once they hopefully both do [return home], we don't forget about the people of Ukraine who are suffering at the hands of this barbaric, evil person," Griffin said.
Newsweek reached out to The View for comment.