Who Is Viktor Bout? Russia's 'Merchant of Death' Offered for Griner, Whelan
The Biden administration has offered to release Viktor Bout, a Russian arms dealer nicknamed the "Merchant of Death," in exchange for WNBA star Brittney Griner and former Marine Paul Whelan—two Americans currently held by Russia.
Secretary of State Antony Blinken announced the proposed deal during a Wednesday news conference, saying he plans to discuss the prisoner swap with his Russian counterpart in their first encounter since the invasion of Ukraine.
The Russian citizen that the U.S. is offering to release is a 55-year-old arms dealer who is currently serving a 25-year sentence at a prison in Illinois. Bout was convicted of conspiring to kill U.S. citizens and officials and of selling millions of dollars of weapons to the Revolutionary Armed Forces of Colombia (FARC) in 2011.
The Kremlin has long pushed for Bout's release, calling his detainment in the U.S. "unlawful" and accusing the U.S. of unfairly targeting him for political reasons.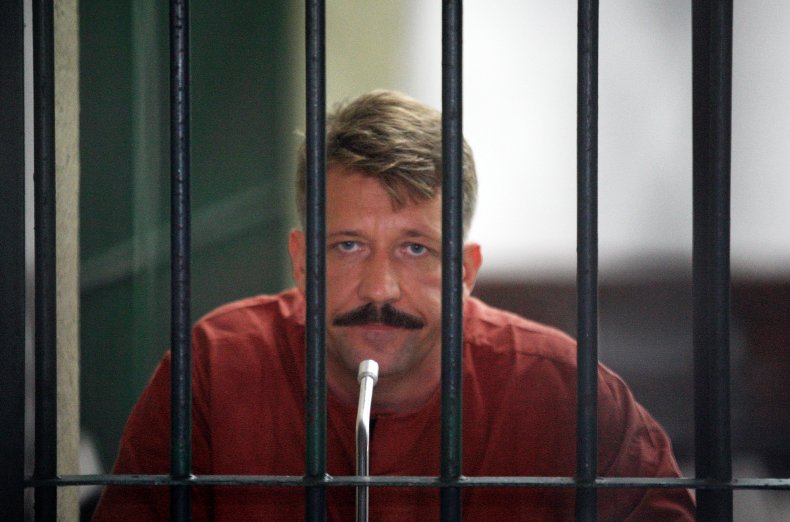 The former Soviet military translator has been an international figure since the collapse of the Soviet Union and was given his nickname for the wide reach of his operations and extensive clientele. He is thought to have been the inspiration for the character that actor Nicholas Cage played in the 2005 crime drama "Lord of War."
In 2008, he was arrested on terrorism charges in a sting operation in Thailand after spending years running from international arrest warrants and asset freezes. His extradition was ordered by then-U.S. Ambassador to Thailand Eric John and subsequently mandated by the Thai High Court in 2010.
The focus of Bout's trial in Manhattan was on his role in supplying weapons to FARC for use against American forces in Colombia, which Bout has denied. The Russian has insisted that he is simply a man in the "air transportation business."
But his connection to the arms trade dates back to the 1990s, when he was accused of arranging the trafficking of military-grade weapons to conflict zones from Liberia to Sierra Leone and Afghanistan.
Following his conviction, former Attorney General Eric Holder said, "Today, one of the world's most prolific arms dealers is being held accountable for his sordid past."
The plan to release Bout would allow the U.S. to bring home Griner, who was arrested on drug-related charges at a Moscow airport in February, and Whelan, who was sentenced to 16 years in Russian prison on espionage charges in 2020.
Whelan and his family have repeatedly asserted his innocence, and the U.S. government has denounced the charges as false.
On the other hand, Griner acknowledged in court that she had vape cartridges containing cannabis oil in her luggage. However, she argues that she had no criminal intent and that she had inadvertently packed the cartridges in haste. She faces up to 10 years in prison if convicted.
The announcement of the prisoner swap comes amid widespread political pressure on the Biden administration to bring the Americans home.
The U.S. has long resisted prisoner swaps out of fears that they could encourage hostage-taking and suggest that a wrongfully detained American is equivalent to a justly convicted foreign national. But Biden's support for the deal overrides any opposition from the Justice Department.