Brian Laundrie's father, Chris, was asked to join law enforcement in their search for his son which entered its third week.
According to the family's attorney Steven Bertolino, Chris joined the search for Brian now as "the preserve has been closed to the public and the Laundries as well, but the parents have been cooperating since the search began."
Chris was captured on video leaving his house Thursday morning, carrying a plastic bag. Bertolino confirmed to WFLA that he was heading to the Carlton Reserve to join the search for his son.
"Chris was asked to point out any favorite trails or spots that Brian may have used in the preserve," Bertolino said.
He reportedly arrived at the reserve in his own truck and then joined law enforcement in a vehicle that drove into the swamp.
"Although Chris and Roberta Laundrie provided this information verbally three weeks ago it is now thought that on-site assistance may be better," Bertolino said.
On Wednesday, a large drone was spotted flying above the nature reserve where several police vehicles were seen on-site, according to WFLA.
Brian's mother, Roberta Laundrie, stayed at her North Port home as Chris joined the search, according to Fox News.
Chris was supposed to join the search at the preserve on Wednesday, according to Bertolino, but the North Port Police Department (NPPD) had to "postpone Chris's involvement." However, a NPPD spokesperson told 8 On Your Side that the department didn't decide this and that "the NPPD would not be making these decisions and actions," pointing that the FBI is the lead.
"The FBI would have to answer if that was true," the spokesperson added, according to the outlet.
Newsweek contacted the FBI and a spokesperson said that because this is an ongoing investigation, they can't provide any comments at the moment.
"Since the preserve has been closed to the public, Chris has not been able to look for Brian in the only place Chris and Roberta [Brian's mother] believe Brian may be," Bertolino said, according to WFLA.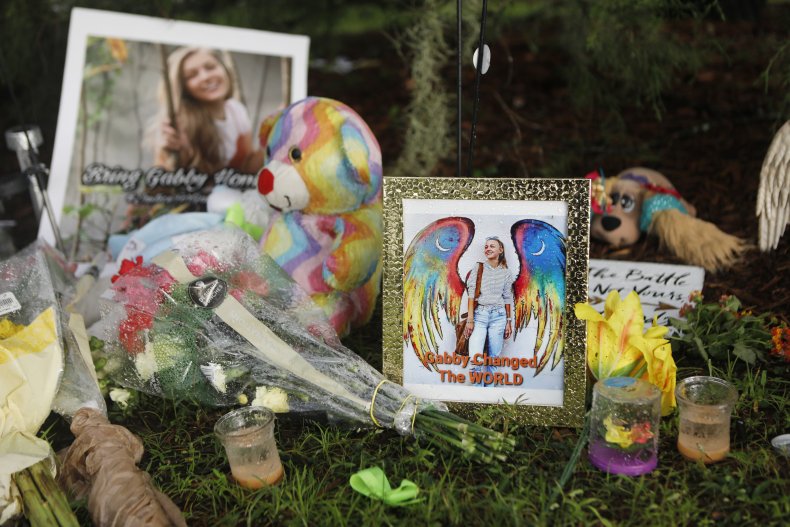 Brian is a person of interest in the investigation of the disappearance of Gabby Petito who went missing after joining her boyfriend Brian on a cross-country trip.
Last month, Bertolino said that Brian will not be speaking with the police because "intimate partners are often the first person law enforcement focuses their attention on in cases like this."
Bertolino pointed out that the warning that any statement made "will be used against you is true, regardless of whether my client had anything to do with Ms. Petito's disappearance. As such, on the advice of counsel Mr. Laundrie is not speaking on this matter," the lawyer said in September.
Newsweek contacted Bertolino, and the NPPD for comments but didn't hear back in time of publishing.
Updated 10/08/2021, 2:29 p.m. ET: This story has been updated with a statement from the FBI.