Why Daniel Kaluuya Is Not Returning for 'Black Panther 2'
There is some bittersweet news for fans of Black Panther.
The good news is that a Black Panther sequel is on the way. Titled Black Panther: Wakanda Forever, the sequel will continue to explore the world of Wakanda and the Border Tribe.
However, much-loved character W'Kabi will not feature in the sequel after actor Daniel Kaluuya confirmed he would not be reprising the role.
Newsweek has everything you need to know about Daniel Kaluuya's absence from the highly anticipated movie.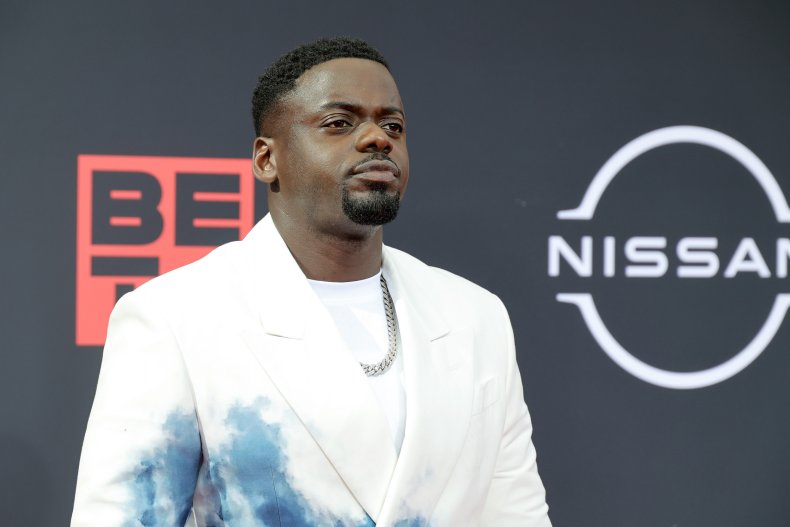 Why Is Daniel Kaluuya Not Returning for Black Panther 2?
Unfortunately, Daniel Kaluuya will not be returning for Black Panther: Wakanda Forever because of scheduling issues.
Kaluuya will be starring in Jordan Peele's upcoming horror, Nope and sadly Black Panther 2 and Nope had conflicting schedules, Deadline reported.
Nope is a sci-fi horror and follows the story of residents of a small town who witness a life-changing event. It will hit theaters on Friday, July 22.
Kaluuya worked with Peele on the Oscar-winning horror Get Out, receiving a Best Actor Oscar nomination for his performance.
In Black Panther, Kaluuya played W'Kabi, the best friend of the late Chadwick Boseman's T'Challa/Black Panther. W'Kabi was the head of security for the Border Tribe, serving as the first line of defense for Wakanda.
The plot details of Black Panther: Wakanda Forever have been kept under wraps. The plan for the sequel ultimately changed following the death of Boseman from colon cancer in August 2020. Marvel chose not to recast the role of T'Challa.
"There's only one Chadwick, and he's not with us," Marvel Studios executive vice president Victoria Alonso told Argentinian website Clarin. "Our king, unfortunately, has died in real life, not just in fiction, and we are taking a little time to see how we return to history and what we do to honor this chapter of what has happened to us that was so unexpected, so painful, so terrible, really."
Production on Black Panther: Wakanda Forever has officially wrapped, with a release date of Friday, November 11 set.
Cast members definitetly returning for Black Panther: Wakanda Forever are Danai Gurira, Lupita Nyong'o, Letitia Wright, Martin Freeman, Angela Bassett and Winston Duke.
There are also some new faces in the sequel, including Judas and the Black Messiah's Dominique Thorne. She will play Riri Williams/Ironheart, a genius inventor who creates a suit of armor that challenges the armor of Tony Stark/Iron Man, played by Robert Downey Jr.
You can watch Black Panther on Disney+ and can subscribe to Disney now for $7.99/£7.99 per month.
Black Panther: Wakanda Forever is coming to theaters on Friday, November 11.