Why Did Candy Montgomery Kill Betty Gore? Truth Behind Brutal Murder
In 1980, Candy Montgomery killed her friend Betty Gore by hitting her 41 times with an ax—40 of those hits occurring while her heart was still beating.
The shocking true story is explored in Hulu's new show Candy, which is airing as a 5-night event from May 9 to 13 on the streaming platform and stars Jessica Biel as Montgomery and Melanie Lynskey as Gore.
Here is everything you need to know about the real-life case, and why Montgomery killed Gore in such a manner.
Why Did Candy Montgomery Kill Betty Gore?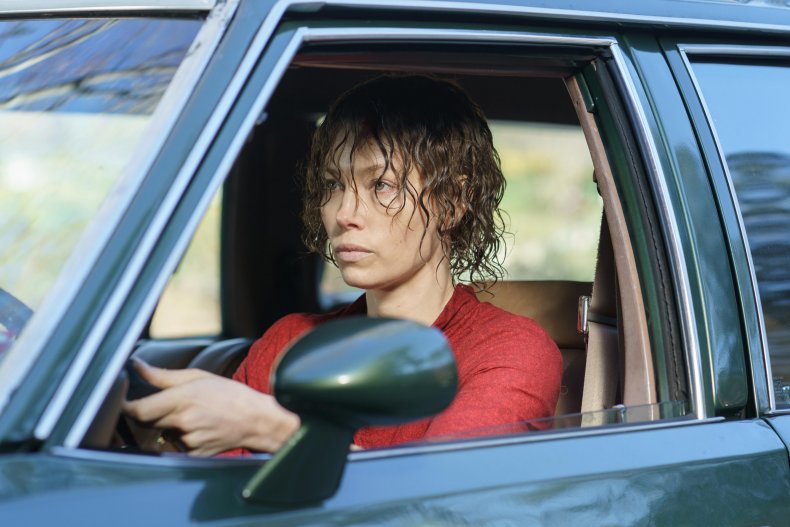 Montgomery had an affair with Gore's husband, Allan Gore, for several months from 1978 to 1979, but they ended things after the birth of Gore's second daughter, Bethany in July that year.
On June 13, 1980, Montgomery went to the Gore family residence to pick up a swimsuit for their daughter Alisa, who was staying at her house for the night, Texas Monthly reported. At her murder trial four years later, Montgomery claimed that after a brief conversation Gore confronted her about whether she was having an affair with her husband.
Montgomery admitted that she did but it was "a long time ago." Montgomery then said that Gore left the room and returned with an ax and said that she didn't want Montgomery to see her husband ever again.
She said that she reassured Gore she was not interested in her husband and proceeded to collect the swimsuit for Alisa from the utility room, and apologized for what had happened.
This, Montgomery claimed, led Gore to react in "rage" and push her into the utility room, where the two women fought. Montgomery cut her toe on the ax and hit her head during the scuffle. Gore, according to Montgomery, said that she "couldn't have Allan" and told her that she had "to kill her."
During the struggle, Montgomery managed to get the ax and hit Gore with it. She claimed that she tried to get out of the utility room but Gore refused to let her even though she said she wasn't interested in Allan anymore.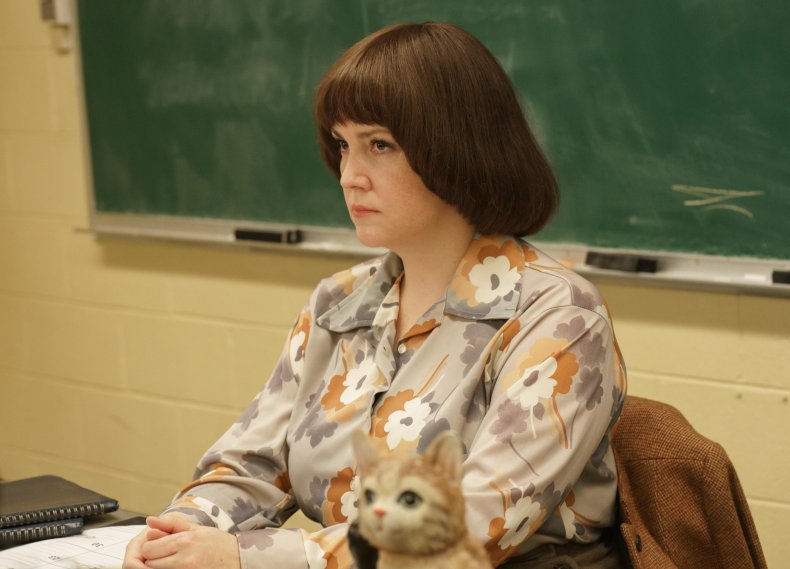 At one point during their fight, Montgomery said Gore shushed her, which was the point at which she hit her with the ax multiple times and only "stopped at the point of utter exhaustion."
A hypnosis session she had with Dr. Fred Fason before the trial found that she suffered from childhood trauma that would be triggered whenever she was told to shush, per Texas Monthly, and this was one of the explanations given for the attack at Montgomery's trial.
Montgomery pleaded that the attack was in self-defense and that she was not guilty. A jury acquitted her of Gore's murder in 1984.
Candy is being released as a 5-episode event on Hulu from May 9 to 13.