Why Did Chrissy Teigen Ask Joe Biden to Unfollow Her on Twitter?
Model and TV personality Chrissy Teigen's public request for the official government account of Democratic President Joe Biden, @POTUS, to unfollow her on Twitter has been granted.
The 35-year-old model initially asked Biden to follow her during his January 20 inauguration. She said that being one of few people followed by the account made her feel less able to "flourish" on the microblogging platform.
Teigen had been blocked from seeing tweets from former Republican President Donald Trump after frequently criticizing him on social media. So in a January 20 tweet tagged with Biden's personal Twitter handle, Teigen wrote, "Hello @joebiden I have been blocked by the president for four years can I get a follow plz."
Biden's presidential Twitter account, @POTUS, began following her later that day. At the time, she was in Washington, D.C. for Biden's inauguration. Her husband, singer John Legend, sang for the event.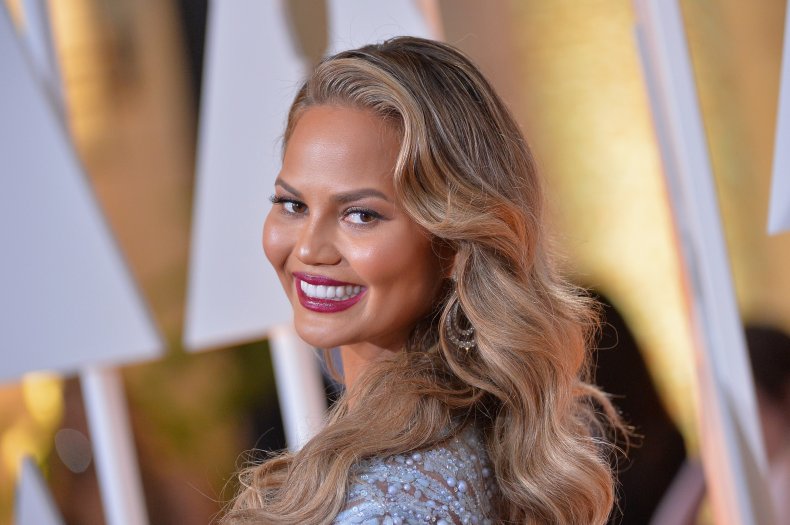 In response to being followed by the @POTUS account, Teigen wrote via Twitter, "my heart oh my god lmao I can finally see the president's tweets and they probably won't be unhinged." In two separate tweets published the same day, she also wrote, "I should prob never tweet again," and, "A miracle if my potus follow lasts the full four years."
She was one of about a dozen accounts followed by @POTUS. The others are all high-ranking aides and members of Biden's administration, including Vice President Kamala Harris, Press Secretary Jen Psaki and White House Chief of Staff Ronald Klain.
Barely a month later, Teigen seemed to have felt the pressure of being one of the few people whose tweets showed up in the president's official Twitter feed. As a result, she asked Biden to unfollow her.
"I have tweeted a handful of times since my treasured @POTUS following," Teigen wrote in a February 23 tweet. "In order for me to flourish as me, I must ask you to please lord unfollow me. I love you!!! It's not you it's me!!!!"
Shortly after the @POTUS account unfollowed Teigen on Tuesday, she tweeted out a string of swear words, adding, "I am FREE!!!!!!!!!!!!"
Even though the @POTUS account has unfollowed Teigen, she will still be able to see its tweets.
Teigen remains one of three entertainers among the 47 accounts followed by Biden's personal account, @JoeBiden. The other entertainers are pop singer Lady Gaga and actress Mariska Hargitay.
Newsweek contacted Teigen's agent for comment.
In October 2020, Teigen wrote about her experiences with miscarrying a child. The essay was later shared by former Democratic Secretary of State Hillary Clinton.