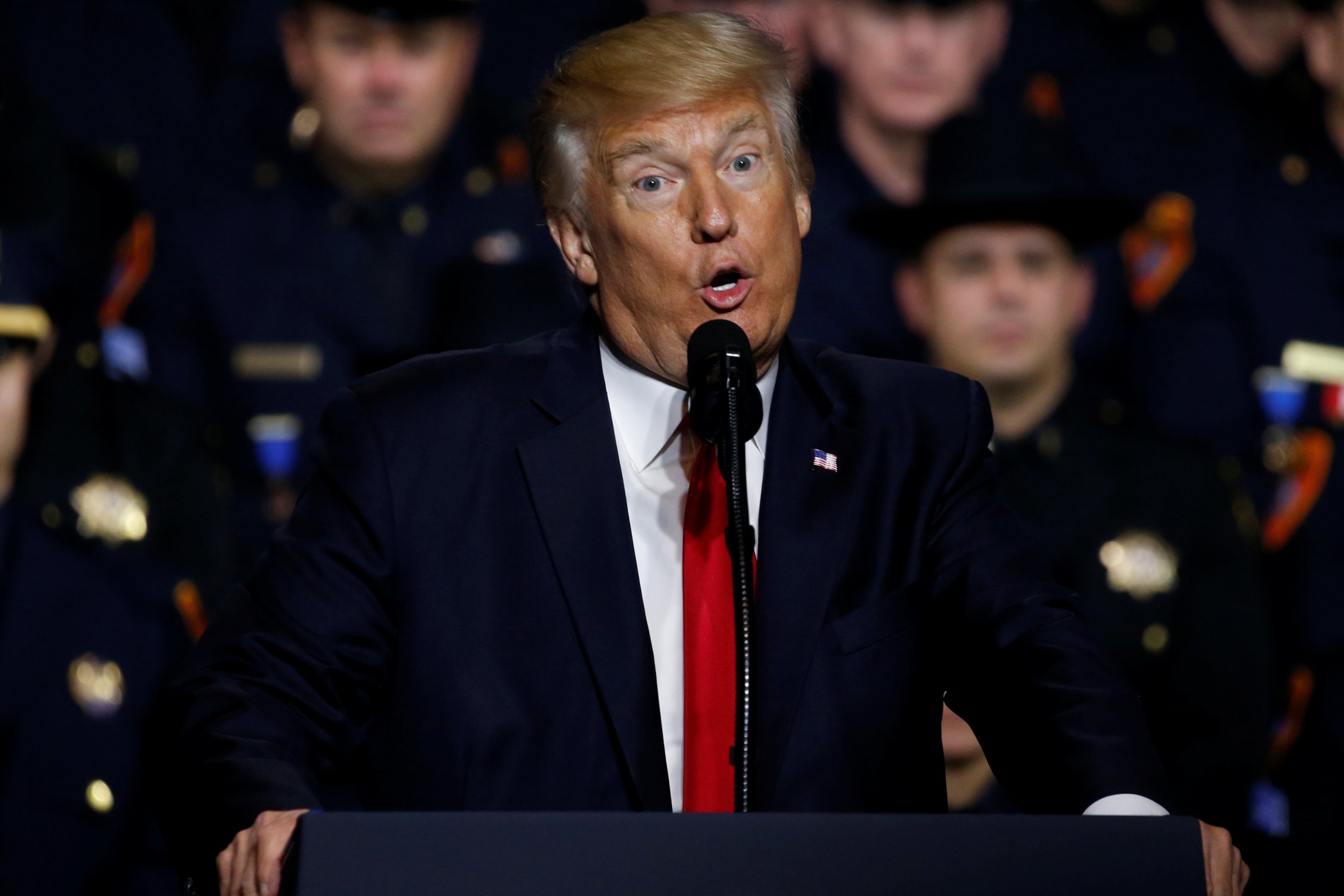 Donald Trump's son Eric has lamented the lack of support his father appears to get from the ranks of the GOP, and wants them to fight for the president.
Speaking with Sean Hannity on Fox News, Eric Trump said he wanted to see more support for the president on issues including healthcare, after the Senate health care bill collapsed when several Republican senators failed to tow the party line.
"I want somebody to start fighting for him," Eric Trump told Hannity on Monday night.
"How much weight does he have to carry by himself?" he asked.
Trump himself has been outspoken about those who failed to back the attempt to repeal and replace Obamacare, tweeting after the bill collapsed: "3 Republicans and 48 Democrats let the American people down. As I said from the beginning, let ObamaCare implode, then deal. Watch!"
Despite having a majority in the White House, the House and the Senate, Trump has struggled to muster support for what was a cornerstone campaign promise, instead finding a number of voices within the GOP prepared to speak out openly against some of his decisions since Trump took office, including the firing of former FBI chief James Comey and criticism online of Attorney General Jeff Sessions.
Eric Trump claimed that Republican lawmakers should be fighting on the same side as his father, arguing that the president represents the people of the United States and has their support, despite recent opinion polls suggesting some of Trump's decisions have not inspired confidence among voters.
"My father has the voice of this country, the people of this country love him. Why wouldn't they get in line? It doesn't make sense," he told Hannity, reiterating what he had said in an earlier tweet on the topic.
"They would rather see this country fail than see my father succeed," Eric Trump concluded.